Jan 4 2008 6:50PM GMT

Profile: BrentSheets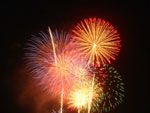 I want to thank all our members who have contributed to the tremendous growth we've experienced since cranking up the new IT Knowledge Exchange just four short months ago. We're building a great community that will collectively continue to help smooth out the IT bumps for you in 2008.
"A New Year's resolution is something that goes in one year and out the other." -anonymous
Every year, people make and break resolutions too difficult to keep. But I've got two resolutions that will allow you to help others without requiring a lot of your time or effort.
One: Are you sharing your expertise? When you receive help on IT Knowledge Exchange, give back to the community by taking a moment to answer a couple of questions. Help is a two-way street and someone needs your help on ITKE.
Two: Do you have thoughts, tips or even rants about your area of IT? Then consider starting a blog on ITKE. This year, it's time to share your viewpoint and expertise with the community.
Best wishes in the new year to you all!


Community Manager