Dec 24 2012 4:51PM GMT

Profile: Ben Rubenstein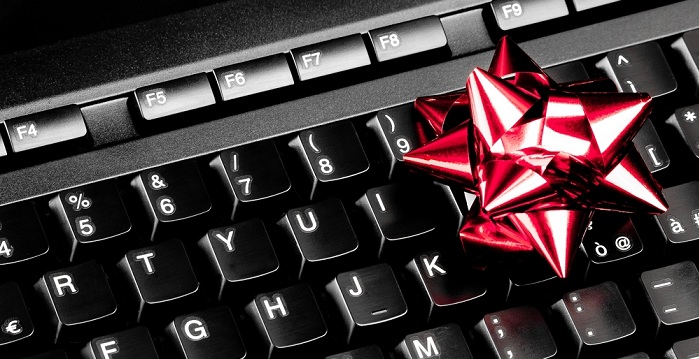 Keyboard image via Shutterstock
It's been a great year full of questions, answers, discussions and more here at ITKnowledgeExchange, and I want to thank you all for your contributions. We're looking forward to much more to come in 2013, with new site features like improved code formatting and a major new project that will further integrate the community with the extensive TechTarget network and let more people see all your great contributions (more on this soon). I'm really excited about how this site will grow and change over the next several months, and I hope you are, too.
Over the next week, we'll be sharing some of our favorite content from the year, but for now, I want to point to a few recent changes we've made over the past month or so. (I won't call them "gifts," but I can't stop you from doing so.)
If you're wondering how your activity compares to other site members, you can now check this using the 'badge rank' link on your profile page. By checking out the Linux badge ranks, for example (https://itknowledgeexchange.techtarget.com/badges/linux/), we see that carlosdl has the top spot, with rechil not far behind at #2. You can view the rest of the topics in the menu on the left side of the page. I can already feel the competitive juices starting to flow…
The tag alerts function should now be working properly again. When logged in, your e-mail address should be showing in the box on the right sidebar on the homepage where it says "Subscribe to Alerts"; click the Subscribe button and you'll be able to sign up for notifications on the topics you care about (you'll get them in a daily digest).
We've updated the featured questions box that shows on the homepage. This is where we post some of the most challenging and/or most interesting items that are submitted so you don't have to hunt for them.  (We also post some tough unanswered questions in our IT quizzes, so be sure to check those out.)
We've started up a series profiling our members and bloggers over on the ITKE Community Blog. We talked with all-time points leader Tom Liotta recently, and we'll be contacting you all down the road so you can get your moment in the sun. Watch out for an email from Michael Tidmarsh, our Assistant Community Manager, who will be taking over a lot of these kinds of communications.
We've also welcomed several new contributors to our blogs. Brian Gracely has been doing a great job on his new blog, From Silos to Services: Cloud Computing for the Enterprise. Longtime blogger Robin Miller is now covering tons of ways to save money (especially during the holidays!) on his new Cheap Computing blog. AS/400 expert John Anderson, who you may have seen around the forums, has started up a new blog covering, appropriately, AS/400 and IBM i Tutorials. And ITKE veteran James Bingham (aka harisheldon) is now gathering Tech Support Horror Stories. Make sure to check out all these blogs and offer your comments as you have them.
As always, if you have questions or concerns about something that's happening in the community, or ideas for how to improve things, please don't hesitate to contact me or Michael.
Thanks again for all that you do, and have a great holiday!
Ben