May 29 2009 1:58PM GMT

Profile: BrentSheets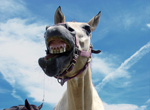 We have a great group of bloggers here on IT Knowledge Exchange. Our member blogs provide a unique perspective into the daily issues encountered in the IT trenches by the pros. I mentioned a few of our most recent member blogs earlier.
But don't forget that we also offer dozens of editorial blogs, as well. For "straight from the horse's mouth" content — read our editorial blogs for the latest news, rumors, commentary and issues driving the IT industry. The editorial blogs provide a valuable counterbalance and complement to the member blogs with viewpoints honed from access to industry leaders. Scroll down to see a few of our most recently added editorial blogs.
How about you? Do you have something to share with the IT community? We'll help you find your voice and be heard. Interested? Then request your own free blog on IT Knowledge Exchange to see if you qualify. Thanks.

Community Manager
:::::::::::::::::::: RECENT EDITORIAL BLOGS :::::::::::::::::::::
→ Unified Communications Nation
In this UC-centric blog, our editors weigh in on unified communications applications, features, trends, news and insights important to enterprise IT networking and telecom pros.
→ Regulatory Reality
Find out how financial service firms from the smallest credit union to the largest insurers are building out their compliance frameworks. Learn what examiners are looking for, what they are saying and what's going into their reports. Hear about how your peers are solving problems similar to yours.
→ The Windows Server Notebook
The Windows Server Notebook features news and commentary on a variety of Windows technologies. Here's your chance to learn about and weigh in on the latest Microsoft releases and strategies, with a focus on server operating systems, virtualization, security and more.
→ Window on WANs
WAN news and views for network professionals who are charged with implementing, maintaining and administering enterprise WANs. Target topics include: WAN optimization and acceleration, virtualization, VPN security and WAN design.