Mar 29 2010 4:17PM GMT

Profile: Michael Morisy

Looking to clean up that mess you call your workspace? Great!  We've even corralled over a dozen assistants to help you get organized: Animal Clips of dubious utility!
They stick on and pop off easily, and help keep those cables where they're supposed to be. Where did we get these truly magical and revolutionary, not to mention lovable, devices? Our good friends at CableOrganizer.com. To win your set, simply ask or answer a networking question tagged "Networking in 2010" and e-mail me at Michael@ITKnowledgeExchange.com, and I'll randomly pick a winner from eligible entrants. Usual contest rules apply.
It would also be awesome if you'd be willing to send us a quick picture of how you ended up using the clips: Here's one from our office of a platypussaurus noshing on my phone line: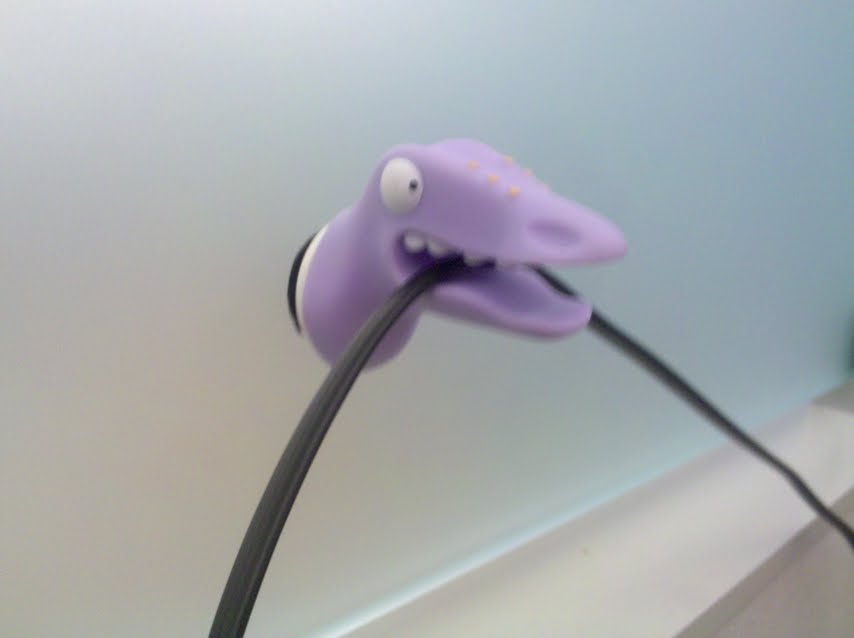 So what are you waiting for? Ask a question now!