Dec 18 2012 4:48PM GMT

Profile: Michael Tidmarsh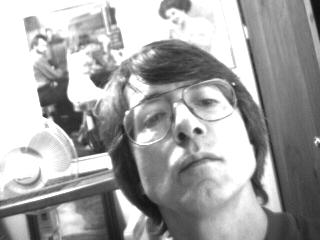 ITKnowledgeExchange recently had the opportunity to talk to this month's 'featured member' Tom Liotta. He is constantly active within the ITKE community, answering questions in several topic fields.
ITKE: Tell us a little bit about yourself: What do you do? What's your area of expertise?
TL: Right now, I'm not doing anything. I resigned my previous position at the end of July, and I intend not to look for anything for the next year. My position for the previous 12 years was as systems programmer for an IBM business Partner, producing network security, system auditing and compliance products for the AS/400 line.
I might not have an area of expertise. My initial work experience was with mainframes since that was a big part of the industry at that time. From there, my work moved to IBM midrange systems and then to PCs of various types.
After being away from IBM systems for a few years, I took some contracts for work with System/38 sites. The first basic S/38 project didn't go well technically because of lack of understanding of the new non-Cycle structure of RPG III, the impact of externally-described files and the object-based nature of CPF (the S/38 OS). But late in that project, those three concepts suddenly took hold and I haven't looked back since.
As the rumors about Silverlake (AS/400s) circulated, I worried that IBM mainframe division influence might result in a disappointing product. I was fortunate to be fully involved in the first customer install of an AS/400 in the Pacific Northwest in September 1988; and the experience with that system, as rough edged as it was at the time, convinced me that AS/400s would be the focus of my career from then on.
ITKE: If you weren't working in IT, you'd be…
TL: I don't know. College was originally attended as a psych major. Though it was easy enough, the realization came after a few years that it was mostly BS. It took a number of years to find out why, but in the meantime I'd gone back closer to home and started a more general schedule of classes just to try various things.
I took a statistical analysis class and signed up for the extra credit version that had us solving problems by coding Basic on a remote timeshare CDC system. The thought came that it was the kind of thing I could make a living at. I started a full schedule in the 'Data Processing' track. (Everybody remember when that's what it was called?)
That's been the track I've been on ever since.
ITKE: Who's one person you look up to in the IT world, and why?
TL: Robert M. Wooldridge — I know he's not likely to be known by many, or any, who read this. He's mostly just a regular IT pro. No books authored, no industry changing inventions, none of the usual stuff that turns people into followers. But he has a characteristic, a natural talent that has kept my interest for 40 years. Simply put, he sees how business processes ought to be automated. It's a talent because he seems to do it without effort.
Since getting on this track, I always wanted to have that talent. But the most I could do was keep it in mind as I worked for my employers. I always try to influence directions so that processes are automated "the right way".
ITKE: How do you see the future of IT developing over the next decade?
TL: I'll wait to see how Oracle v. Google ends before deciding. The healthy survival of Android could be crucial to how the next decade goes. Microsoft will push for its kind of phone/tablet/notebook/desktop/whatever single-standard. Apple will be doing similarly. I'd like to see that Android is where some real innovation arises and causes a change in how we interact with automated systems. And there's no doubt that everything is going to be automated by the end of the decade.
That is, every type of electrical device that you'll be able to buy will have an "intelligent" version. Possibly house power circuits will be integrated with a communications network (as I've used mine for a few years) or a Bluetooth variation will be used. Regardless, we'll come to expect that everything can be controlled from wherever we are.
For IT, this will drive a lot of our development effort. (And we'll have to expect to develop wherever we are.)
The pressure will come from the personal experiences of every user. We'll have to make everything available to all users who need it wherever they are.
ITKE: What advice would you give prospective IT workers (say college students)?
TL: Quit now?
Best thing I did as a student was to learn how to locate, read and understand vendor documentation. Having forums such as ITKE is a development from my later years. They're very handy for specific problems, but they aren't helpful for an actual career unless the working platform can first be understood in a way that a vendor intends.
I often actually read through vendor (mostly IBM) manuals. I rarely read specifically to understand, but rather simply to see what is written. Later, as I'm coding something, the things I previously read come back as vague recognitions. I remember running across a reference, and I have a reasonably good feeling that I can look it up. When I then get back to it and read it with a real problem in mind, it almost always makes sense where it was only a series of words before.
Vendor documentation is the authority. If it doesn't work, make the vendor fix it. If they won't, then internet forums become much more valuable.
After vendor documentation, keeping products current is next in importance for a career. Working for employers who keep obsolete versions limping along is not valuable for an employee. You can find those employers late in your career, and then you might be one of the few who the employer can find. By then, you can name a price more to your liking. But early in a career, keep your eyes open for shops that keep up with vendor releases.
Don't get chained to obsolescence. Your employer might not be in business long, and you'll need current skills to find a next good job.