Jan 14 2013 10:05PM GMT

Profile: Michael Tidmarsh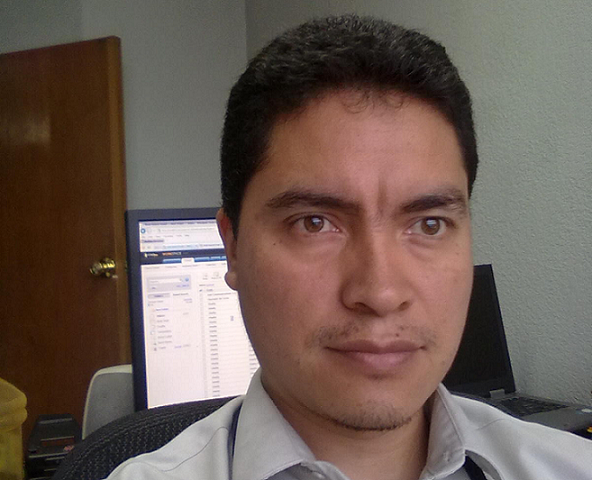 ITKnowledgeExchange recently had the chance to talk to this month's 'featured member' Carlos De Leon. He is one of ITKE's most active users and specializes in Oracle, SQL and Java.
ITKE: Tell us a little bit about yourself: What do you do? What's your area of expertise?
CD: I currently work as Software Development Director at a local telco. Working there has given me the opportunity to learn a lot and be involved in several different IT areas, from software development to operating systems, security, networking and telephony; but software development is what I really do today.
I've been involved in software development  for many years, so I would say my area of expertise is definitely there, but development is a very broad field.  One can be proficient in only a small number of languages,  or methodologies or tools, etc.  In the last few years I've worked a lot with Oracle databases, so I would probably say that SQL and PL/SQL are the languages I know better right now.
But as years have passed, I have been devoting less time to coding and more to managing.  I keep trying to find the way to make software projects succeed regardless of the different external factors or forces that are always present (although many times not in a very visible way) around most IT initiatives.
In my spare time I develop mobile applications, mostly for Nokia devices.
ITKE: If you weren't working in IT, you'd be…
CD: Probably a musician, but I'm not sure whether I would be playing praise music at religious events, or I would have founded a heavy metal band.  I could also have been an MMA fighter 😉 
There are many things that interest me a lot, but I don't have enough time for them.
ITKE: Who's one person you look up to in the IT world, and why?
CD: Not sure if this is normal, but I don't really admire any one.  I read a lot, and because of that I have came to know some of the fantastic things some people have made in the IT world, but I focus more on some of their accomplishments than on their lives or even their careers.
One example is Linus Torvalds.  I admire what he did with the Linux kernel, but apart from that (and from his creation of Git) I don't know almost anything about him or what he has done afterwards.  Something similar happens with Marc Benioff from Salesforce.com or Mark Spencer, the creator of Asterisk.  I know of many people that have done amazing things, but I just don't keep following them.
ITKE: How do you see the future of IT developing over the next decade?
CD: As we are already seeing, mobility will most likely dominate, which probably means also that cloud adoption will grow very rapidly in the near future. 
Areas like domotics (home automation) will experiment significant growth as well, and as most of the things we use in our lives are becoming computing devices, information security will be even more important. Even today, a malicious hacker could gain control of your car, or make your pacemaker malfunction and kill you. That is scary.
ITKE: What advice would you give prospective IT workers (say college students)?
CD: Don't get into IT if you don't really like technology, investigation and problems.  I have known some people that decided to pursue an IT career just because they thought it was a safe bet and they would get good money there.  After some time, most of them have become very unhappy people, who hate to face problems and take challenges.
A couple of days ago I read this in a tweet "choose a job you love and you will never have to work a day in your life".  I don't know who the author is, but I fully agree, and that is probably the best thing I could say to any student, regardless or the profession they have chosen.