Feb 12 2009 3:58PM GMT

Profile: JennyMack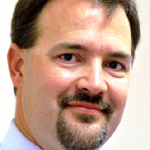 This week's featured blogger is Scott Lowe, of blog.scottlowe.org.
Scott is a respected virtualization and storage pro, and is a contributor on SearchVMware.com, as well as SearchServerVirtualization.com. He writes mostly on topics surrounding virtualization, and recently asked his readers, "What if Hypervisors shared a file system?":
VMware has VMFS. Microsoft has CSV, or will in Windows Server 2008 R2. (Does XenServer have a clustered file system? I don't know.) What would happen if all the major hypervisors had a clustered file system in common? How would that impact virtualization? […] Would a clustered file system that worked equally well with Hyper-V, ESX, and XenServer make any difference? What sort of flexibility or interoperability might it bring?
You can check out the blog post here; feel free to give him some feedback.
We're happy to feature Scott as our IT blogger of the week! You can visit his blog here.