Jul 30 2009 1:28PM GMT

Profile: JennyMack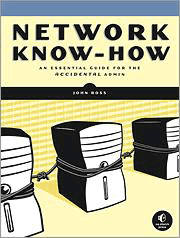 SearchNetworking.com has recently featured a free book chapter from Network Know-How, a great resource for network troubleshooting.
"Troubleshooting," Chapter 17 of the book Network Know-How shows you tools and methods that will help you identify and solve most network problems. Consider using the techniques in this chapter as a guide to logical problem-solving processes. The steps in this tutorial address computer connection problems in Windows, Macintosh, or Linux/Unix operating system as well as on the network itself.
Visit the article on SearchNetworking.com for more information on the chapter, as well as the full chapter text and links to download a PDF version.