Aug 26 2013 3:18PM GMT

Profile: Michael Tidmarsh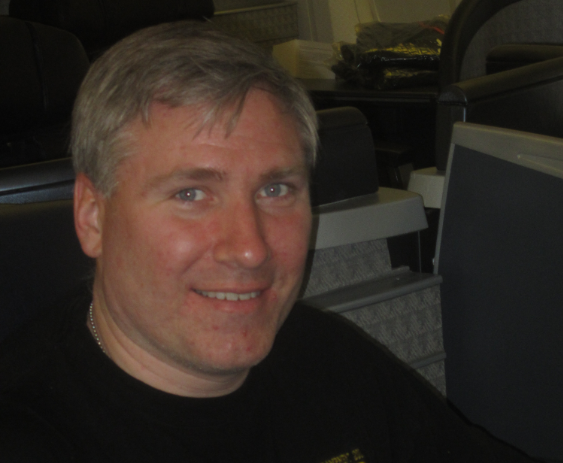 ITKnowledgeExchange recently had the chance to talk to ITKE blogger, software expert and this month's 'featured blogger' Matt Heusser. His blog, Unchartered Waters, provides insights and commentaries on the prevailing issues for IT staffs today
ITKE: Tell us a little bit about yourself: What do you do? What's your area of expertise?
MH: I do a lot of things; I guess the simplest explanation is that I'm the managing consultant a Excelon Development. My company helps organizations reduce risk on software projects, mostly through test/quality/delivery. We do consulting, training, and straight up staff augment contracting.

ITKE: If you weren't working in IT, you'd be…
MH: Probably a financial advisor, possibly full-time religious in a Catholic-Christian tradition.
ITKE: Who's one person you look up to in the IT world, and why?
MH: Jerry Weinberg has stayed in the technology game for 50 years, wrote 40 books, contributed on a lot of projects and programs – and built a legacy in his relationships and the people he impacts. I admire that.
ITKE: How do you see the future of IT developing over the next decade?
MH: I'm not certain, but I do see some trends. First, the bar for IT is getting incredibly high – the little throwaway tablet app in the hotel bar is more polished than anything we were doing for professional software development fifteen years ago. So I see dev groups splitting into the polished, cool, cutting-edge cloudy/lean/devops groups and the boring/old-school/IT groups. For example, the cool kids are going to call REST/SOAP services, and the old-school groups are going to call as database writing SQL with ODBC. It's a split.
The cool kids are going to do things to enable rapid deployment – self-service on demand, virtualized infrastructure, testing in production, rollout to a small userbase, intense monitoring, the ability to roll back – all of that. The older groups are not, so they'll need to do a lot of more traditional practices, like provisioning of physical servers and managing hard drive space traditionally. 
All this means that the cool kids will have promotion and transfer opportunities, while traditional roles will continue to be with older, more traditional organizations. We've seen that with COBOL programmers for decades, it's nothing new, the rift is just getting more clear.
ITKE: What advice would you give prospective IT workers (say college students)?
MH: I think DevOps is interesting and exciting — so I'd suggest learning a couple of programming languages (Python, Ruby) to develop web sites as well as automate system administration tasks using a couple of different virtualization stacks, like, say, Amazon Ec2 (public cloud) or Microsoft and Open Stack private cloud. Combine that with a solid understanding of the network stack (TCP/IP) and Operating Systems, and you can learn anything instead of chasing buzzwords.