Apr 10 2013 3:47PM GMT

Profile: Michael Tidmarsh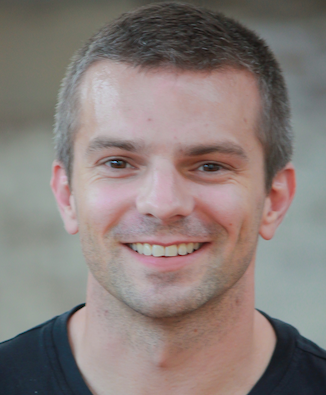 ITKnowledgeExchange recently talked to one of ITKE's newest bloggers and this month's 'featured blogger' Alan Sharp-Paul. His blog, DevOps and the Enterprise, tackles the mysteries surrounding DevOps and uncovers the benefits to the enterprise of automation and collaboration.
ITKE: Tell us a little bit about yourself: What do you do? What's your area of expertise?
ASP: I'm currently Cofounder and Co-CEO of a startup, ScriptRock, which does automated configuration testing. I've come from corporate IT, predominantly financial services. I'm a developer at heart but during my career I've spanned a range of roles from developer to architect to process specialist and even a brief stint as a project manager. Right now I'm focused mainly on DevOps, essentially applying the skills I've learned in development, particularly test driven development, to the configuration and infrastructure space. 
ITKE: If you weren't working in IT, you'd be…
ASP: I like to think I'm creative although I'd be worried if I had to make a career of it. I'd like to think I'd be a writer or a comedian but I probably would have ended up leading a life far less romantic.
ITKE: Who's one person you look up to in the IT world, and why?
ASP: In an age where young entrepreneurs are revered as gods, I much prefer those who go about building real businesses with minimal fanfare. Dave Duffield and Aneel Bhusri of Workday, Fred Luddy of Service-now and Splunk's Michael Baum are the first that come to mind. Not many people on the street would know these names but they've taken their experience and turned it into billion dollar businesses built on real revenue, not page views or PR.
ITKE: How do you see the future of IT developing over the next decade?
ASP: I agree with Marc Andreessen that software is eating the world. Software Defined Infrastructure is the current wave and is the main reason we started ScriptRock (if you define something in software you must test it after all). It's taking a step further now though with the advent of Software Defined Networking. With the increased commoditization of processing, storage and bandwidth I do believe that the stage is set for the next wave of truly great companies to all be, in some shape or form, software companies.
ITKE: What advice would you give prospective IT workers (say college students)?
ASP: My advice to all those who are getting into IT because they want to build their own business and is simply this. Everyone wants to be an entrepreneur these days. The market is flooded and the chance of success in the most publicized areas of B2C is incredibly small. If you want to maximize your chance of building a great business and to give yourself an advantage over your peers, do the unthinkable. Work in the Enterprise. Nowhere on this planet do more problems exist that people are willing to pay to have solved. I may be glad to be out of corporate life for now but I never could have started ScriptRock without the knowledge I gained from working there.