May 14 2013 4:00PM GMT

Profile: Michael Tidmarsh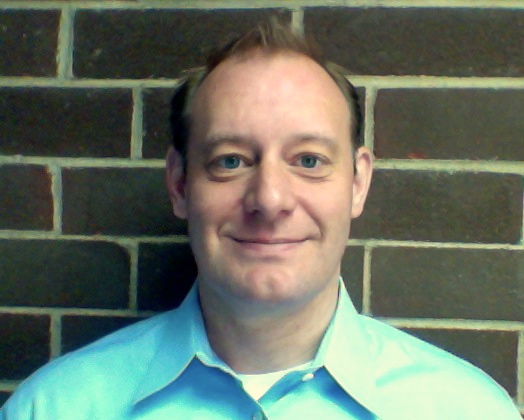 ITKnowledgeExchange recently had the chance to talk to ITKE blogger and this month's 'featured blogger' Aaron Delp. His blog, Clouds in the Open: The Operations Evolution of Open Source & Public Clouds, covers the latest trends and technology affecting the operation and maintenance of Open Source and public clouds.
ITKE: Tell us a little about yourself: What do you do? What's your area of expertise?
AD: I am the Senior Director of Technical Marketing for the Citrix Cloud Platforms Group. I help create and define our technical materials and message for XenServer, Citrix CloudPlatform (based off the Apache Foundation's CloudStack), and Cloud Portal Business Manager. Marketing is new to me; I have historically been involved in pre-sales and post-sales architecture, design, installation and operation of numerous products over the last 15 years or so. In addition I co-founded and co-host the Cloudcast (.net) podcast with Brian Gracely. We cover all aspects and trends in Cloud Computing including a recent spin off podcast due to popular demand hosted by Brian Katz called the Mobilecast.
ITKE: If you weren't working in IT, you'd be…
AD: That's a great question. I've been so heavily involved in IT for so long…I would have to say it would be something involved with a business at the beach.  My wife and I take our family to the beach at least two or three times a year to get away and unplug. My kids love the water and beach so that time together is very special to us. My wife and I always joke that retirement would be an ice cream cart on the beach.
ITKE: Who's one person you look up to in the IT world, and why?
AD: Actually two people, not well known in the IT community and both from my IBM days. I had the privilege of having two exceptional managers while I was at IBM that really shaped both my career and how I approach my daily work as well as my career. They both taught me the how of doing work is just as important as checking things off a list and moving on. They are both taught me to make sure I enjoy my work on a daily basis and not just collect a paycheck. If you enjoy what you are doing, everything else (including additional opportunities) just falls into place.
ITKE: How do you see the future of IT developing over the next decade?
AD: I see two major movements coming – mobile devices and the decentralization of IT resources. I believe IT departments as we see them today (operations centers) will become less prevalent over time and IT will become more of an aggregation point for decentralized services. We don't live in a one solution fits all kind of IT world anymore. We need to match the use case and workload to a solution and we are just starting to see the introduction of the technologies to make this a reality.
ITKE: What advice would you give prospective IT workers (say college students)?
AD: Learn mobile platforms and play with public clouds. There are many aspects of mobile that need to be mastered (writing applications, API interfaces to external services, device management and data security) and this is a growing problem for traditional IT. Most traditional IT shops don't have the skills to keep up with the pace of the demand. One of the strongest use cases I see today for public cloud is test/dev of mobile platforms. The two almost go hand in hand and I see that trend continuing over time.