Dec 11 2007 7:11PM GMT

Profile: BrentSheets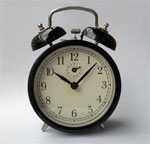 It's only a matter of time before IT problems strike. Why wait? Stay ahead of the curve with our new Subscribe to Alerts feature. You can sign up to your favorite IT topics and receive a daily digest of questions, answers and discussions for the tags you select.
To subscribe, visit the Subscribe to Alerts page and check off all the tags of importance to you. You'll receive a Daily Question and Answer Update in your inbox each day. It's a great way to keep abreast of potential problems within your area of expertise before you have to face a similar predicament.
If you ever wish to unsubscribe from any or all topics, simply login and visit your Public Profile page to uncheck any unwanted topics. It's fast and simple – and we hope – helpful.
Let us know what you think about this new feature and keep your suggestions coming. Thanks.


Community Manager