May 12 2009 9:00PM GMT

Profile: BrentSheets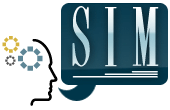 We're happy to announce that IT consultants from the Boston chapter of the Society for Information Management are blogging on IT Knowledge Exchange in conjunction with SearchCIO.com. So be sure to mouse over to the Ask the IT Consultant blog to read their advice and opinions.
>Boston SIM Members of the Boston SIM Consultant Roundtable weigh in on IT systems, services and infrastructure trends facing CIOs and IT leaders. Get advice from experts on overseeing IT business applications, building better IT architectures, reducing costs with SharePoint implementations and more.

Community Manager
Meet the bloggers from Boston SIM…
→ David Goldstein, Managing Partner at Knowledge Management Associates. KMA is a Microsoft Gold Certified Partner that designs and builds knowledge management, business intelligence and office automation applications. We have expertise in Microsoft SharePoint, SQL Server, Office (Word, Excel, PowerPoint), InfoPath and C#. Our customers are mid-to-large sized (100-5000 employees) organizations within a 100 mile radius of Boston. We typically partner with firms that specialize in IT infrastructure and IT strategy.
→ Beth Cohen, President of Luth Computer Specialists, Inc. Luth has been building strong IT delivery organizations from both the user and vendor perspectives. Having worked as a technologist for BBN the company that literally invented the Internet, she not only knows where technology is today but where it is heading in the future. Information Technology is the new heart of business. Let her help you can take advantage of promising emerging technologies, while avoiding dead-end or immature systems implementations.