Feb 22 2008 1:44PM GMT

Profile: BrentSheets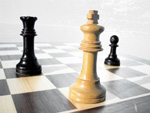 You can never be too thin, too rich or have too many security-related blogs. I'm delighted to introduce another new security blog, this one devoted to the world of IT Auditors. The blog is called Sister CISA CISSP and it's written by security veteran and member Arian Eigen Heald.
Eigen offers a unique perspective, having worked as an IT Engineer and IT Auditor. She believes it all comes down to competence in thinking. Visit and bookmark or grab her RSS feed for real world discussion of SAS 70, Microsoft, PCI, Novell, SOX404, UNIX, Pentesting …and of course, a healthy helping of geek.
Why not share your inner geek with the community? As an ITKE member, you can get free blog hosting and let your IT voice be heard. We have a growing network of IT blogs written by members just like you. You have knowledge to share, so come join in the blogging fun.


Community Manager