---
October 31, 2008 3:43 PM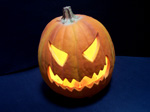 Not all frights take place on Halloween -- many happen in the course of a normal IT workday. For a good laugh (or groan) be sure to read some of the data center stories...
October 7, 2008 5:13 PM
September was a great month for IT Knowledge Exchange, and a great month for our members as well! Our September XBox 360 contest for our most active members has finished, and we are proud to finally announce the results: First Prize: XBox 360 --> Mrdenny Second...
---
October 2, 2008 6:13 PM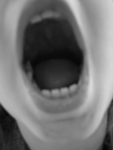 Do your tales from the data center sound more like "Tales from the Crypt"? If so, then we definitely want to hear from you. We're gathering stories and photos for an...
---
October 2, 2008 4:41 PM
This past month, the moderators at IT Knowledge Exchange have seen several exemplary answers to user questions come through the community. It was tough to choose just ten, but here are the winners of our September answers contest:
 -->
---