---
September 24, 2008 12:00 PM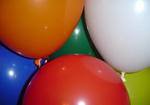 One year ago today, IT Knowledge Exchange was quietly reborn when we launched the Beta version of this website using Web 2.0 technologies. So today is our birthday...
September 18, 2008 2:49 PM
Here at IT Knowledge Exchange, we're always searching for new and interesting sources for information on IT topics. Enter Michael Coté over at People Over Process... to put things lightly, his
---
September 2, 2008 2:42 PM
If you can believe it, August has come and gone (already?) and we are ready to announce the ten winners of our August t-shirt contest. Ten...
---
September 2, 2008 7:00 AM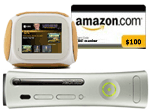 After a long, stressful day in IT, video games can be a great way to unwind and relax. That's right, you know where this is leading. It's time for a cool new...
---