---
August 25, 2008 7:48 PM

Dell, who is the sponsor of our storage section, will be in the community over...
August 11, 2008 7:49 PM
... nine winners, to be exact: Our Amazon.com contest concluded on July 31st, and since then, we have been reviewing all of the questions,...
---
August 6, 2008 6:37 PM

As many of our community members have gathered, the "art of asking" is an issue near and dear to our hearts. As Lifehacker's Gina...
---
August 6, 2008 4:47 PM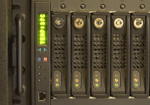 Trying to keep up with the latest changes in the data center world? Here are three new community blogs that aim to do just that. Written by the editors of
---
August 5, 2008 6:47 PM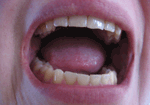 Introducing three new community blogs on IT Knowledge Exchange. If you're involved in enterprise data management, looking to boost your IT career with certification or...
---
August 5, 2008 2:52 PM
We are pleased to announce that beginning this month, we will be giving away ten t-shirts to good questions asked on IT Knowledge Exchange -- ten t-shirts per month! All you have to do is submit a well-thought-out, well-written question to the IT Knowledge Exchange...
---