Jul 14 2008 7:18AM GMT

Profile: alessandro.panzetta
Whenever I need a great tool that can display tons of useful information on a Windows based computer this is the tool I use: System Information for Windows!
A lot of information well organized in folders by pertinence and exportable in HTML, CSV, XML, TXT formats…this is what you need!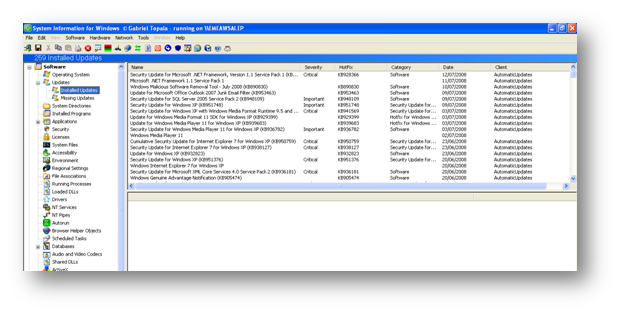 Thank you Gabriel Topala for providing this great tool!