---
April 25, 2008 5:53 PM
Social networking
Microsoft reported its fiscal 2008 third-quarter results after the close of the US financial markets on Thursday. Revenues totalled $14.45bn. The revenue figure was up slightly from the $14.40bn posted a year ago but the net income and earnings per share were down. Of course, Microsoft is still...
---
April 23, 2008 3:51 PM
Social networking
When IT projects begin and end with the words 'Second' and 'Life' the almost universal response from managers is "nice graphics, now talk ROI."Needless to say, interest in developing technologies withers, as proving ROI is almost impossible to do honestly. What also...
---
April 22, 2008 11:16 PM
Social networking
Microsoft may have to up its offer for Yahoo after the search giant posted strong revenues today. "As outlined in our investor presentation, we believe we can significantly accelerate our revenue growth, return to our historically high margins, and double our operating cash flow by 2010. This...
---
April 22, 2008 1:11 PM
Social networking
Just came across this great site - a veritable alcove of Nostalgia. Forget rebuilding the Colossus at Bletchley Park and get on with building the UK's first C64 museum!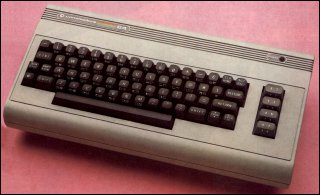 I had one of these beauties back in the...
---
April 22, 2008 1:02 PM
Social networking
Despite what pundits might have led us to believe over the past 20 years, the mainframe is not going to disappear any time soon. What is going to change, however, is the mainframe product environment. Organisations need to have plans in place for either migrating or maintaining their current...
---
April 22, 2008 12:52 PM
Social networking
In 2007, a new wave of tech savvy employees brought Web 2.0 tools into the workplace. They realised that tools such as real-time messaging, online social networking and virtual worlds could be used to simplify communication in the workplace. CIOs started learning about how Web 2.0 tools can allow...
---
April 22, 2008 8:06 AM
Social networking
A manifesto for governing the use of Phorm from the web site badphorm – for when good ISPs go bad! * The Phorm system must be fully opt-in. Opt-out systems are, in our opinion, not acceptable for such a potentially invasive piece of...
---
April 22, 2008 8:02 AM
Social networking
Did you know that IT workers may help swing the upcoming '08 elections? 12 million strong, IT workers number more than miners, farmers and construction workers combined. For the upcoming elections, this mostly young, educated, upscale, independent and politically motivated group...
---
April 21, 2008 4:16 PM
Social networking
Last week O2 UK announced a mobile broadband (i.e. USB modem, or dongle) offering. Two packages are available to existing mobile or home broadband subscribers. But how does it compare to the others already available? Steven Hartley, senior analyst at Ovum comments: "Firstly, O2 is relatively...
---