---
November 19, 2008 7:25 PM
Broadband-Testing
,
D-Link
,
Ixia
,
power consumption
Care of my mates at Ixia's test labs in Marlow recently, I took a few D-Link switches, including one from its Green Ethernet range, and ran them through Ixia's IxGreen power consumption measurement suite.
Key here was D-Link's "Green Ethernet" range submission - the snappily-named...
November 19, 2008 11:34 AM
Ixia
,
MSC
,
Networks
,
power consumption
Bob Dylan never sang "The Metrics They Are A Changing" but he might well have done, had he launched himself during the era where IT and 'Green' - an unlikely alliance if ever there was one - finally embraced each other.
I'm getting calls from all...
---
November 14, 2008 3:25 PM
802.11n
,
Colubris
,
ProCurve
,
WLAN
Why is it that all the furniture in Sweden looks like it was obtained during a raid on IKEA and that, everywhere, you are offered meatballs?
Even at the launch of ProCurve's newly acquired Colubris WLAN technology in Stockholm, meatballs figured heavily (literally) in many conversations....
---
November 14, 2008 1:08 PM
bio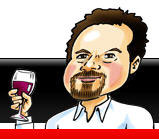 Since the departure of John-Paul Kamath for pastures new, we've been searching...
---