Jan 28 2013 5:34PM GMT

Profile: Ed Tittel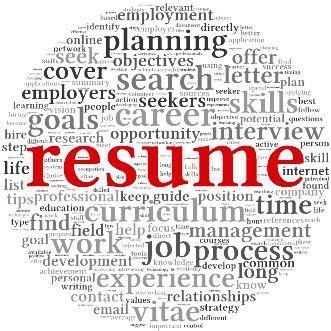 Steer clear of double-talk in professional resumes and cover letters.
Image credit: Shutterstock 110459915
There's a fascinating article in the latest online issue of Certification Magazine, entitled "Do's and Don'ts of Resume Writing." It not only makes the valid point that vague and amorphous terminology is not a good thing in a professional resume (or cover letter, either, for that matter), it also steers resume writers clear of some particularly content-free phrases hiring managers and HR professionals have learned to wince upon seeing in job applications and surrounding materials. Here's their  list of  responses to the question "What is the most overused or meaningless phrase you see on resumes?" in alphabetical order:
Flexible: If you are able to adapt quickly and effectively to new circumstances and situations, it's better to describe how you've done so — perhaps by explaining how you responded to major changes at work, or dealt with unpredictable elements in your working day — than to simply label yourself as "flexible."
Hard Worker: Everybody loves a hard worker, but what does this really mean? When you wish to reflect your work ethic, it's better to explain why, when, and how you went above and beyond normal working requirements or output, and what resulted from your extra efforts.
Highly qualified: Of course, you embody this characteristic, but it's much more productive to explain what your qualifications are, how you established them, how you keep them sharp and fresh, and what kinds of things you've learned and done that bring value to your working life. This is also where you'll want to go into your IT certifications, when they were earned (and last renewed, if applicable), how you use them, and what they bring to your collection of skills and knowledge.
People person: If you want to stress your ability to communicate and interact well with others, you're much better off explaining how you've done these things in recent project, how you've been able to win over unhappy or unfriendly colleagues or customers, or even to turn grumpy or curmudgeonly types into motivated tech reviewers or beta testers (a favorite gambit of mine, upon learning that incredibly persnickety individuals make great beta users of new tools, technologies, and documentation).
Problem solver: Generalities are all well and good, but if you've solved problems — especially serious or difficult ones — you can count on your audience to draw this conclusion about your skills and abilities much better by describing what you did, why and when you did it, and what resulted from tacking (and solving) particular problems.
Self-starter: In environments where supervision is intermittent at best, IT professionals need to be able to work with management to set goals, report on progress, and get things done without too much (or any) babysitting required. Here again, if you explain how you've managed yourself well, and made progress an important part of your work ethic, you can count on interviewers and hiring professionals to draw this conclusion on their own without explicitly labeling yourself.
Team player: In today's informal, ad-hoc organizations it's essential for anybody looking for work to describe how they cultivate successful cooperation and collaboration. A couple of good examples will make this point for you, too. Explain how you've contributed to group efforts, and your team skills will announce themselves.
This quote from OfficeTeam executive director Robert Hosking is a masterpiece of understatement: "A resume full of cliches but short on specifics won't be memorable to hiring managers. Employers want concrete examples of professional achievements as well as descriptions of any transferable skills that can be applied to the open position." This is a case where it's clearly preferable to blind your interlocutors with science than it is to baffle 'em with BS. You've been warned.