Dec 18 2013 3:54PM GMT

Profile: Ed Tittel
By the numbers, three of the biggest IT cert programs are those from Cisco, CompTIA, and Microsoft. What with all the excitement and hype surround digital badges for a variety of education, personal, and professional items, I decided to contact this "Big Three" to get their thoughts on the topic. If you aren't already hip to digital badges, also called e-badges, they represent a way to access and use graphical icons with embedded data online in digital documents such as cover letters, resumes, and so forth; and on social networks on in Web pages to identify one's certificates of completion and other credentials earned or achieved (for more information, please see the supplementary reading list at the end of this blog post). The Mozilla OpenBadges infrastructure pages describe them  like this "badges = visual representations of a skill or achievement."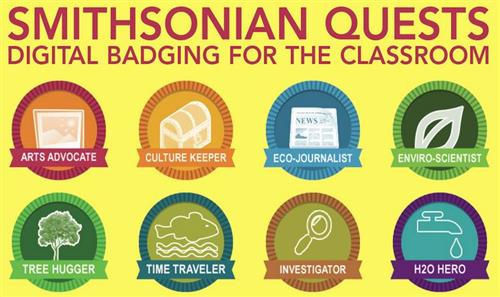 If anybody can make badges, how can employers be sure that those badges are legit, or that the programs they represent comply with various standards (like 17024)?
Sounds like a good idea, right? Almost a no-brainer, in fact, if you take the digital badge phenomenon at face value. But because government jobs in particular (and related contracting positions as well) often require valid certifications, and the ANSI/ISO/IEC 17024 standard imposes fairly strict guidelines on how certifications are granted, vetted, and validated, the relationship between face value and actual value becomes an open question. Simply put, serious certifications may spell the difference between being hired for (or staying in) various jobs and not getting an offer or losing that job, if those certifications are not current and valid. This puts some legal onus and responsibility on the organizations that adhere to the 17024 standard, and also means that the way their certifications are tracked, reported, and maintained are also subject to scrutiny and their own requirements for currency, validity, privacy, and security.
I can summarize all of the "Big Three" responses to these open-ended questions "What do you think of digital badges? Are you planning to use digital badges for your certifications?" as follows:
1. We are aware of, and following digital badges/e-badges closely and carefully.
2. We think they are a good idea that is lacking in certain key details and standard technologies, especially in the areas of authentication and access controls.
3. Because digital badges do not yet comply with 17024 requirements and capabilities, we cannot adopt them as they currently stand. Until they meet those requirements and provide the necessary capabilities, we cannot contemplate their adoption or use with our certifications.
This essentially boils down to a simple but emphatic rejection of digital badges as currently implemented and available, on the grounds that "they're not yet ready for prime time." Given the legal responsibilities and technical requirements attached to the ANSI/ISO/IEC 17024 standard, this makes perfect sense. I sincerely hope that the Big Three — and other large players — might be willing to invest in the development of tools and technologies, and a responsible clearinghouse to support, maintain, and validate them to make digital badges as serious and compliant as the IT certifications they could represent must already be.
A Brief List of Digital Badging Reading and Resources
Mozilla Open Badges project Wiki
Professional Examination Service: ProExam Vault
Online Course: Badges – New Currency for Professional Credentials
Tracy M. Flynn "Digital Badging is Next Generation Certification" TrainingIndustry.com 10/28/2013
My own writing on this subject includes the following items:
Could a Digital Credentials Clearinghouse Be in the Offing? (blog post, PearsonITCertification.com, 7/10/2013)
CompTIA Picks Partner(s) for Digital Credentials (blog post, PearsonITCertification.com, 7/24/2013)
Digital Cert Badging Garners Greater Coverage (blog post, IT Career JumpStart, 11/4/2013)
CompTIA Not Averse to Open Badge Compliance, says Blue Ribbon Techs CEO (blog post, IT Career JumpStart, 11/6/2013)