---
September 13, 2013 3:30 PM
IT careers
A new and rapidly growing collection of cloud certifications is becoming available from an industry group known as the Cloud Credential Council, or CCC. They already offer a


RSS Feed

Email a friend
December 28, 2012 4:39 PM
IT careers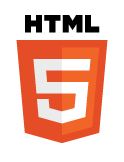 Just before Christmas (12/17/2012), the W3C...
---
April 16, 2012 3:47 PM
IT careers
You know that technology and communication trends are becoming accepted and entrenched when CompTIA picks them up and starts running with them. I don't mean this as a criticism: the organization can't afford to get too far ahead of the curve, or it risks leading the rank and file of its membership...
---
April 15, 2011 1:23 PM
IT careers
For those who don't already know, Microsoft Lync 2010 is the company's unified communications server technology. Here's how MS describes its workings on the Lync home page: "Microsoft Lync 2010 provides a...
---