Jan 18 2013 3:02PM GMT

Profile: Ed Tittel
In the past year, I've discovered Mirek Burnejko's excellent Website "Everything About IT Certifications" at www.itcertificationmaster.com. Over that interval, he's produced a remarkable number of interesting and excellent articles and interviews that have given me plenty of opportunities to pause and reflect on the meaning and value of IT certification, along with substantial market information and intelligence about the current and future state of certification in the IT profession. This morning, I read one of his recent stories, entitled "14 Actionable Steps to Use Certifications and Find Your Dream Job," with enough interest and delight that I felt compared to share some high points with you, dear readers (along with the preceding link to the complete story which is most assuredly worth reading, for those who find this teaser in any way informative, if not spell-binding).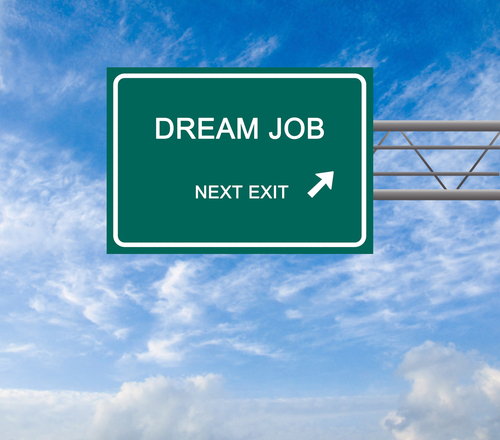 Yes Virginia (and all the other states), certification can help you reach this exit!
[Image credit: Shutterstock 101244412]
What you'll find in this story, goes something like this:
Create a professional e-mail account you use only for job search related activity.
Build yourself a superior resume (with links to a nice guide on this subject).
Get on Linked In, which Burnejko says is "a number one place to receive a job offer."
Optimize your Linked In profile to move yourself ahead in its search engine results for certification searches, with links to another guide.
Connect with head hunters and HR professionals (they're the ones who most often come up with jobs — at least, on Linked In.
Join Linked In groups "connected with your certifications and your skills."
Login to Branchout (a new career network on Facebook) and repeat the preceding three steps.
Do likewise for Telent.me.
Follow head hunters and placement professionals on Twitter.
Use ResumeRabbit to upload your resume all over the place.
Use Indeed for job search (I heartily endorse this suggestion, and use the site myself to compile salary information related to various IT certifications for several of my regular cert survey articles).
Use Topsy to search Social Media for certifications you hold (Burnejko says it makes an outstanding tool "to search Twitter for new job offers").
Get your Google results in order. Burnejko explains how to manage and massage your Google search results to create what one might call a completely professional-looking first page of results when searching on your name. He also recommends creating a page on About.me, obtaining a Quora account, and keeping your Linked In account up to date. All good advice!
Networking: quite rightly, he urges people to build and work their interpersonal networks hard to keep up with job opportunities, and to get the word out about your interests and proclivities.
It's a very nice piece of work, and he estimates that a time investment of between 6 and 10 hours will be required to make all of this happen — except for item 14, about which he is absolutely correct in stating "[Time needed: Whole Life]." The strategy is sound, and the tips, resources, and advice involved are all right on target. So why not dig in, and chunk your way through this outstanding "bucket list" for improving your professional visibility and job prospects?