Jan 3 2014 4:14PM GMT

Profile: Ed Tittel
Here's an interesting item from Carmine Gallo at Forbes from December 27 of last year. It's entitled "One Skill That Will Boost Your Value by Fifty Percent in 2014," and it recounts some advice from mega-billionaire Warren Buffett to this pithy effect: "Master the art of public speaking." Gallo reports that the Sage of Omaha "…once told a class of business students that he would pay anyone in the room $100,000 for a 10% share of their future earnings. If they were good communicators, he would raise his bid by fifty percent because public speaking would make his 'investment' more valuable."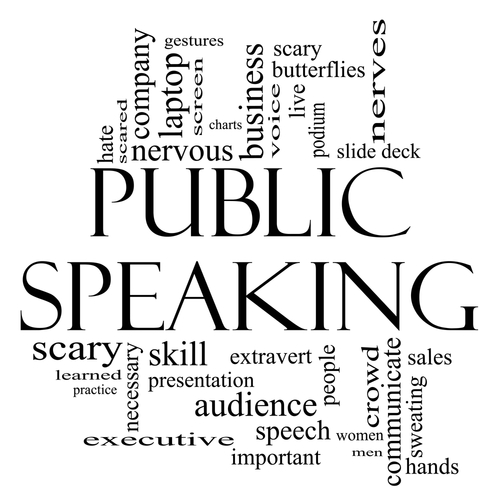 The skill that adds fifty percent to your value, in Mr. Buffett's estimation.
[Image Credit: Shutterstock 12707898 © Keith Bell]
In this and other blogs I've repeatedly encouraged readers to develop soft skills outside of the purely technical realm, including communications (both oral and written), project management, and people management. All are fabulous "value-adds" for any IT professional's personal and career development. Here are some prior entries on this subject matter that you should find relevant and informative on the subject of soft skills:
1. Future-Proofing an IT Career (8/14/2013)
2. Fascinating List of "Workplace Skills Worldwide" Points Squarely at Soft Skills (7/29/2013)
3. It always comes back to soft skills (7/15/2011)
4. IT Pros: Want a Raise? Learn to write… (4/1/2011)
5. Greatest Hits Blogs: On Soft Skills, in 4 Parts (1/31/2011)
6. Item 3 of the 4 Parts: Spoken Communications and Presentations (9/4/2009)
To follow Mr. Buffett's excellent advice, you'll want to seek out and maximize your public speaking activity, to help you learn about and gain experience with public speaking. To that end, I also recommend to individuals who may not have much (or any) such experience to join an organization like Toastmasters International (or even your local Rotary Club) where the focus is entirely on public speaking (Toastmasters) or where membership encourages (and sometimes requires) public speaking activity (Rotary meetings also feature regular invited speakers, so you'll get added opportunities to learn from the best as well). In fact, anyone who'd like to sharpen his or her skills in public speaking would do very well to join and participate actively in one or both of these organizations.
Does this mean I agree with Mr. Buffett about the value of public speaking for career enhancement and development. Absolutely! As usual, Mr. Buffett has a way of getting directly to the heart of things, sans fluff. This is just a single case in point. In addition to being one of the world's most successful investors, he's also a fountain of wisdom on many subjects without being either preachy or condescending. That's why I always try to attend closely to his oracular pronouncements, and why you should, too.