Feb 10 2014 2:36PM GMT

Profile: Ed Tittel
Saw a great story by long-time career and business writer, Lisa Vaas, this morning (she's also a fellow member of the Internet Press Guild) this morning over at TheLadders.com. It's entitled "13 Ways Your Resume Can Say 'I'm Unprofessional," and it includes some pretty humorous examples to illustrate her points, as well as some great advice on avoiding resume gaffes throughout.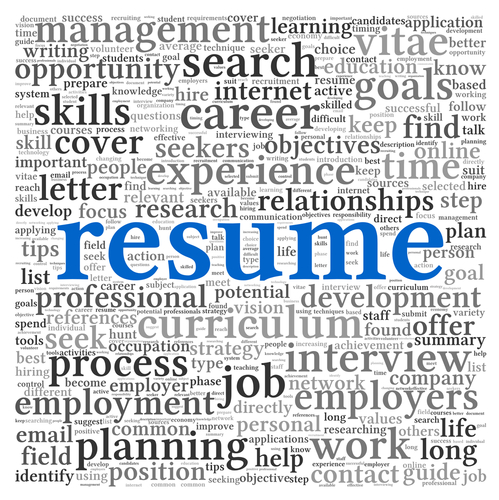 The best way to present yourself positively in a resume or other job application materials is to avoid errors and other gaffes.
[Image credit: Shutterstock 110459147 © Rafal Olechowski]
Here's a list of her bullet points, which capture the essence of the story (but if you're interested in more details, you'd be well-advised to read it in full in the original text):
1. Random/cute/shared e-mail accounts: Sure, lots of email accounts are free and you can name them pretty much anything you like. But everything registers with prospective employers, so it's only smart to avoid oddball, eccentric, or inappropriate e-mail addresses on your resume.
2. Failure to proofread: You're supposed to put your very best foot forward in any job application materials, so it's smart to subject your resume (and cover letter, and anything else you share with prospective employers) to multiple rounds of searching and clean-up. This goes double for people who work in editorial, quality control, project management, or other jobs that focus on getting things right, as well as other technical competencies.
3. Bikini pictures: Vaas goes so far as to observe that some employers toss all job app materials that include photos to avoid any possibility of discrimination, but focuses primarily on inappropriate or unflattering snapshots or photos (including snaps of applicants in bathing dress).
4. Unprofessional voicemail: If you leave a phone number for contact purposes, make sure anyone who answers that line knows how to respond appropriately to prospective employers, and if necessary, change your voicemail message to something sedate and professional-sounding. Again: everything counts when it's made available to prospective employers.
5. (Avoid) Lazy words (e.g.) 'etc.': One of the experts with whom Vaas spoke for the story opined that "…use of 'etc.' on a resume is a sign of laziness." If you're going to include something on a resume or cover letter, it should be important enough to list out in detail. If not, skip it! Don't use shortcuts on such materials, also including "Same as above," "Ditto," or other attempts to reduce word count, because it suggests you lack hustle or a strong work ethic.
6. Cookie-cutter resumes: A pet peeve among many hiring managers is when resumes fail to take serious cognizance of particular positions, job requirements, situations, and so forth. It's essential to review your resume and cover letter for each individual application, and to highlight elements relevant to the job at hand, while tuning back on other elements that have no bearing on that position. When it comes to job application materials, one size most definitely does not fit all jobs.7. Everything but the kitchen sink: There's no need to provide one's complete life story in a job application, especially not in the resume. This is a case of "less is more" rather than "more is better," where it's a good thing to keep your resume at or under two pages, and where one page is even better.
The remaining items in the story are purely bullet points, lacking detailed discussion so I'll reproduce them as such next:
8. Do not list a spouse as a reference
9. Spell out complete names of employers or schools: don't use acronyms or abbreviations
10. Always provide city and/or state for employers and schools
11. Always include area codes with phone numbers, especially in references or for employers
12. If you identify a former supervisor or a professional or personal reference, provide more than the first name (full names, please!)
13. Don't include phone numbers that are no longer in service, or URLs that lead nowhere, in your job app materials
In general the idea is to be professional, complete, accurate, and up-to-date in your resume and other job application materials. Anything less could (and probably will) lessen your chances of landing the job for which you're applying.