Sep 16 2013 1:58PM GMT

Profile: Ed Tittel
Found a great story through the NPR program "All Tech Considered" this morning. Entitled "Army Looks to Schools to Find the Next Cyberwarriors" (dated 9/11/2013, by Dan Carsen), it recounts a budding partnership between Grissom High School (part of the Huntsville City Schools system) and the US Army Cyber Command (which has a presence in the Huntsville area, thanks to the numerous DoD installations in and around the Redstone Arsenal in Madison County). This program is an attempt to feed what Carsen calls "the cybersecurity career pipeline" by developing cybersecurity skills and knowledge from the ground up. Ultimately, the idea is to start providing information and exposure to public school attendees about cybersecurity issues in middle school, when more serious computer training generally gets underway for the overall student population.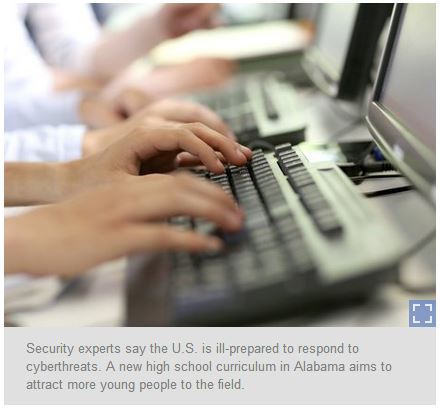 Bright young minds are needed to meet growing needs for qualified cybersecurity professionals for the foreseeable future.
[Image Credit: NPR/JStockphoto.com]
Because serious cybersecurity careers often involve security clearances, cultivating interest in the field can also have positive lifestyle impact on public school students. Issues with crime or drugs will make candidates ineligible for such clearances. This means early information and exposure can help steer kids clear of potential temptations or indiscretions that might otherwise prevent them from establishing careers in the information security sector, where demand for skilled professionals looks bright for the foreseeable future.
The conclusion of Carsen's story helps underscore this point, so I'll reproduce it verbatim here:
Army and Huntsville leaders hope their curriculum will eventually spread across the country. At the end of the class, an enthusiastic junior admits he skipped his advanced-placement history class to sit in on the session. [The contractor who taught the class around which the story was based is named Rodney Visser, who ordinarily works as a "threat provider" and penetration tester for DoD networks.] "I think you made the right choice," Visser says, half-joking.
Thanks to GoCertify.com, whose tweet entitled "Uncle Sam seeks high school cyberwarriors" brought this story to my attention.