---
November 20, 2013 8:31 PM
I follow the cert market, especially as technical competencies and the certs that sometimes go with them point to high growth and attendant job opportunities. That's why I keep getting my face rubbed in that part of the IT landscape that falls under the "mobility" moniker. This area seems to be growing and expanding faster than almost anybody can keep up with, and keeps popping up almost everywhere in the IT world nowadays. Indeed, mobility is transforming the way people work. As a serious player in mobility technologies, Citrix has focused on designing its next-generation training and certifications to help educate businesses and users on those technologies, roles and skills that it believes to be essential for maximizing the business value of mobility investments.
That probably explains why, when I spoke to Ophir Erez, Senior Director of Education Programs for Citrix on Monday, he had a LOT to say on that topic (enough, in fact, that I'm working on another blog post to explain what's up with Citrix certifications and where they're heading in the year or so that still lies ahead). But for this blog post, I want to concentrate on a cluster of remarks he made around the topic of mobility in particular.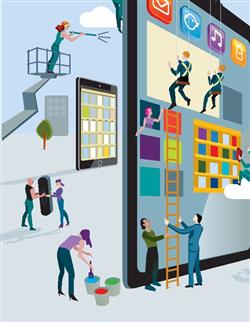 Mobility is not just a passing fad or fancy for IT; it is reshaping the entire focus and functionality of what IT is and does.
[Image Credit: Shutterstock 126150599]
Here's what I grabbed from that conversation, transcribed directly from my notes taken during our November 18 call:
"Mobility is critical to our customers, and ranks among their most pressing concerns. That's because it has high impact on their operations, and is essential when it comes to getting work done."
"Mobility poses interesting challenges because it crosses so many technology lines, for everything from devices, to applications and apps, to networking and infrastructure, to policies and processes needed to protect organizations yet still permit employees to do their jobs."
"Dealing with a new and rapidly-changing market and its technologies requires expressing a vision as much as it requires products and solutions."
"Making mobility work for business means delivering a consumer-like experience to end-users, while imposing policies and controls needed to meet legal, regulatory, and security requirements."
I am struck by these words, not just because they're accurate and relevant, but also because they succinctly capture the issues involved in tackling and keeping up with a rapidly-moving technology and its attendant uses and controls. He does a great job of summing up why mobility is important — it helps organizations get things done — while also capturing the serious difficulties inherent to getting a rope around (and holding onto) something moving at great speed with significant momentum behind it. The requirement for "vision" is about understanding why the demand is there, where its value and appeal come from, and how to turn that demand into productivity and material gains for the organizations that support mobility, especially in BYOD situations. But nowhere else does Ophir's understanding shine as brightly when he endorses end-user's expectations that their mobile experience should be the same at work as it is for them outside the workplace, but still remain subject to best business practices, relevant rules and regulations for compliance' sake, and proper security wrappers to maintain confidentiality, privacy, integrity and access controls as appropriate for the content or data that's streaming to and from the legions of mobile devices already involved, or on their way to workplace use.
To me, this goes way beyond Citrix and what they're doing to help enable mobility in the workplace. It reaches all the way from the beginning of the lifecycle, to where hardware engineers design mobile devices and their capabilities (and security) and software engineers build apps or craft protocols to support mobile access and use. From there it extends into the wireless and wired networking infrastructures that enable mobile communications, to the servers that support back-end data access and services, and so forth. In short, mobility really does cross all the boundaries and touch all the disciplines in IT. It really, truly is a game changer. And that's why it's bound to alter the IT certification landscape, just as it's altering so much elsewhere on the broader IT landscape as well. Mobility is no longer an undiscovered country on this landscape, but we will be exploring and feeling our way into it as part and parcel of what it means to work with, use, or manage information technology from now on.
November 18, 2013 10:35 PM
Over the past week, my recent blog posts on Veteran's Day have engendered quite a bit of traffic, with comments showing up on Facebook, LinkedIn, and Google Plus, and by regular e-mail. And just this morning, my website dropped a message in my inbox from an Iraq vet with an IT background who is heading for the Pittsburgh, PA, area and desperate for work.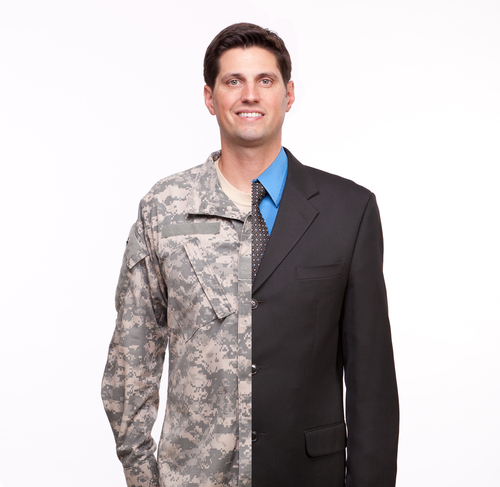 Veterans of all branches, and those transitioning from active duty to civilian life, might benefit from more clarity in understanding how to turn good will into tangible results.
In looking around at all of the training and certification options available for vets and servicepeople transitioning into civilian employment, I'm forcibly struck by two things:
1. Nearly every major cert sponsor, and many of the minor ones, offer discounts, free online training, or other special handling and services for such folks
2. More often than not, it's ridiculously hard to find your way from the press releases or articles that extol such offers to a page or person where you can exercise them
To respond to various requests for information and advice in this area, I am reaching out to major cert program sponsors — including Microsoft, CompTIA, Cisco, Citrix, and others — to try to pull more details and information resources together in this arena. If you have specific questions, comments, or needs for information of this kind please drop me an email at ed at edtittel dot com and I'll add it to my to-do list in this area.
My goal is to help others find their way through this large and sometimes unwieldy mass of information, hopefully to find something that fits their backgrounds, career development goals, and pocketbooks. Count on me to pay special attention to GI Bill eligibility and other benefits, and to look for the best deals extended to those who've served (or are still serving) their country and their fellow citizens. I plan to devote several hours a week going forward on this much-needed information until some of that much-needed clarity emerges!
---
November 15, 2013 3:03 PM
For the past ten years or so, it's been tough times for the certbiz, especially for former flagship publications fallen on hard times, and squeezed by falling ad revenues. In today's blog post, I'm pleased to report on an infusion of cash, enthusiasm, new content, and plenty of energy at a couple of important digital properties in this market niche — namely, Certification Magazine (http://certmag.com) and GoCertify.com. Both of these entities have been acquired by the Vallejo Media Group in the past few months (this company is itself pretty new having itself been registered as a Limited Liability Corporation, or LLC, on April 10, 2013 according to Bizapedia).
The Vallejo Media Group acquires both Certmag and GoCertify.com to team up two major digital landmarks on the IT Cert landscape.
This new infusion made itself known to me about six weeks ago, when I entered into negotiations with the Vallejo Media Group to write for Certmag again, after 7 or 8 years of separation from that publication. I served as a contributing editor and a technology editor for that magazine from 1998 until mid-2007, but decided to quit writing for them when they informed me that they had to cut compensation to a level that I hadn't agreed to since 1986 at the long-defunct MACazine. I'm pretty sure it was nothing personal, because I'd watched the print version of the magazine decline from a fairly hefty 0.25-0.35″ thick state (usually with 120 or more numbered pages) to a vanishingly slender 0.1″ or less (seldom over 48 pages). The missing ingredient was ad sales, which of course funds writer's pay as well as everything else a magazine does.
The GoCertify.com website, on the other hand, never foundered and was kept going by the stalwart and unfailing hard work of Anne Martinez, its founder, designer, and maintainer. But she confided in me over two years ago that the work-reward ratio was not trending in her favor, and let me know she was looking for a buyer, if a good one could be found. From what she's told me in the wake of its acquisition by the Vallejo Media Group this summer, she kept up with the big certification and training databases that are that site's crown jewels right up until control passed over to Vallejo, and they've picked them up and kept them going without a hitch since the hand-off occurred.
Voluntary Self-Disclosure: As I've already explained I wrote for Certmag from 1998 to 2007, and was also on their masthead (albeit as a freelancer not an employee). I have two more things to share at this apparently appropriate moment. First, I've also written (uncompensated) guest blogs and articles for GoCertify.com (look for my name on this articles page at GoCertify for some relatively recent contributions). Second, I've just signed a contract to start providing articles for the two sites again, and will be blogging weekly for them starting sometime soon as well. This last bit of new work will be compensated, too. I'd like to assert that Vallejo's invitation to have me resume writing for Certmag , and to provide blog posts for it and GoCertify to run, represents a sign of returning health in the cert publications biz, and possibly also a ray of sunshine for the overall IT employment, training, and certification markets in general.
To see the first fruits of my efforts for the newly-revitalized Certmag check out my November 14 article for them entitled "Whither MCA and MCM and Why?" It features a recent interview with Shelby Grieve, Director of Certifications for the newly renamed Microsoft Learning Experience (LeX) division, the group formerly known simply as Microsoft Learning. In it, she explains candidly why the current Microsoft Certified Master (MCM), Microsoft Certified Solutions Master (MCSM), and Microsoft Certified Architect (MCA) credentials have all been scheduled for retirement on December 31, 2013, at the end of this year. She also explains that Microsoft is likely to offer new and decidedly improved pinnacle level credentials to replace these certs, but isn't yet ready to say what they might be named, how they will be positioned and provisioned with training content, exams, and other required program elements, or when this might happen. She also talks about the challenges that attach to Microsoft's new rapid release cadence (major revisions to all platforms on a roughly annual basis) and what that means for the company's certification credentials and training going forward. It's really interesting stuff, and I hope you'll head over to check it all out!
---
November 13, 2013 2:23 PM
An interesting bit in the latest GoCertify newsletter (Vol 16, #2) provides telling evidence that integration of IT certification into IT academic training is being kicked up the proverbial notch. In a blurb there entitled "No Certification = No Graduation," it's reported that administrators at Fortis College (an operator of online and in-class training for a variety of associate's degrees with campuses in Alabama, Arizona, Florida, Louisiana, Maryland, New York, New Jersey, Ohio, Texas, Utah, and Virginia) noticed that while their curricula are designed around various IT certifications — including A+, Network+, and Security+ among others — students weren't necessarily signing up for and taking the related cert exams.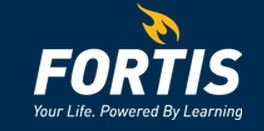 Fortis puts the onus on students to get certified before they can earn an Associate's degree
But when those same administrators decided to make completion of two or more certs a requirement for graduation, participation rates shot up remarkably. CompTIA's October 25 press release "Fortis College Bolsters Student Employability with Certification Requirement" explains further in the context of the Fortis Cyber Security and Forensic Program (an 18-month degree plan in that specialty IT arena). Design of this program incorporated CompTIA's A+, Network+, Security+ and Linux+ credentials, among a total of 9 credentials overall. Furthermore, tuition and fees were structured to include the cost of exam vouchers so that student needed to pay nothing extra to sit for the corresponding exams. Even so, student participation rates were low enough to catch administrators' attention.
Presto! When the program's administrators changed the terms of graduation to require earning two or more certs to get the degree — in a move calculated "to do more to prepare students for entering the job market" (in the words of the CompTIA press release) — participation rates skyrocketed. Fortis has its students take practice exams to prepare for the real thing (always a good prep maneuver, IMHO) and when those scores top 90%, they're issued a voucher to sit for the real thing. Each voucher includes a free re-take, for those who don't pass on the first try. As students start racking up cert credentials, Fortis informs it Career Services arm that they are ready to participate in their job placement program, and are "ready to be considered for employment."
Some interesting stats from the Fortis experience so far: because of intense training, drills, cram sessions, and practice exams prior to taking cert exams, 80% of students pass those exams on their first attempt. In addition, 90% of program graduates either find work just before or just after they graduate, or continue on into bachelor's degree programs. Less thrilling to read: graduates earn an average annual salary of $34,000 (decidedly on the low end for IT entry-level jobs, though vastly preferable to no job at all).
---
November 11, 2013 2:38 PM
Last week, (ISC)2 (pronounced "ISC-squared," hence the nomenclature in the blog post title) announced the debut of its latest information security certification. Dubbed the HealthCare Information Security and Privacy Practitioner, or HCISPP, the credential takes double aim at information security concerns on the one hand but also privacy concerns as regards patient information and records on the other.

The latest ISC-squared certification bridges the complementary worlds of healthcare IT and information security.
Given that the healthcare industry in the US (and elsewhere in the developed world) is one of a few market sectors that continues to experience double-digit growth (an outstanding exception in economies where the overall growth rate seldom tops 3 percent anymore nowadays), it stands to reason that the field is poised to support information security experts who specialize in its specific IT security and data privacy requirements. And indeed the six domains in this credential's Common Body of Knowledge (CBK) reflect its dual focus with an even split between the two subject matters:
Healthcare Industry
Regulatory Environment
Privacy and Security in Healthcare
Information Governance and Risk Management
Information Risk Assessment
Third Party Risk Management
Interested and aspiring healthcare IT professionals are invited to visit the HCISPP home page to learn more about the credential, for which the exam costs $349 (sign-up for a Web account at (ISC)2 is now required to see exam prices, for those who may not have visited the site in the last few months, as was the case for your humble correspondent).
---
November 8, 2013 2:45 PM
On my morning walk today, I had NPR on my earbuds, and heard their preliminary prognostications about this morning's latest Employment Situation Summary from the US Bureau of Labor Statistics. I'm pleased to say that their pundits proved off on one of two major points: first, they predicted lower than usual job growth numbers in the 100,000 range; and second, they predicted a jump in the unemployment rate, possibly by as much as three-tenths of a percent. The actual results as posted were somewhat encouraging in light of those predictions: new jobs created came in at 204,000 for October at about double what had been projected, while unemployment "only" ticked up by one-tenth of a percent from 7.2 in September to 7.3 in October.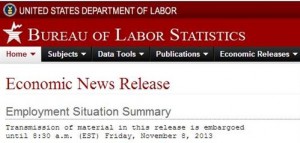 More slow growth mode for October, if slightly better than the pundits' predictions.
There's a "however" to consider, though: the reasons for pundits' predictions came, of course, from the 16-day government shutdown that occurred in October. But here's what shows up in paragraph two of the summary page in the BLS report:
Among the unemployed, however, the number who reported being on temporary layoff increased by 448,000. This figure includes furloughed federal employees who were classified as unemployed on temporary layoff under the definitions used in the household survey. (Estimates of the unemployed by reason, such as temporary layoff and job leavers, do not sum to the official seasonally adjusted measure of total unemployed because they are independently seasonally adjusted.) [Emphasis mine]
Factoring the "temporary layoff" of 448,000 against job creation of 204,000, it's easy to understand why the pundits' predictions turned out to be more dire than the actual results: apparently, they didn't factor in the category differences between creation of presumably permanent jobs versus temporary furloughs of government employees who kept their permanent positions (and who, according to Congressional resolutions passed during the shutdown, will be paid for their time off in any case).
As I continue to follow BLS reporting of US employment, I'm continually amazed at how various kinds of classification and categorization of workers produces the numbers we see in the monthly reports that agency produces. We should always remember that when you factor in the so-called "discouraged workers" (those unemployed who've given up on finding a job of any kind) the unemployment rate in the US is in the low double-digits (10-11 percent by many estimates) rather than the official 7.3 percent reported this month.
The "Information" numbers in Table A-14 of the report ("Unemployed persons by industry and class of worker, not seasonally adjusted") convey some slightly different news. Data from that sector for October 2012 versus October 2013 shows that unemployment increased from 7.7 percent of an IT workforce of 27.9 million workers in 2013 to 7.9 percent of 27.5 million in October 2013. That shows a loss of 400,000 jobs in the sector over the intervening year, along with a slight uptick in the unemployment rate. To me, this shows that some caution is necessary in assessing job change or promotion prospects for IT professionals, despite more ebullient news about IT employment from lots of other sources of late (including various reports I've presented in other blog posts here).
Nevertheless, it's interesting to see job creation numbers waxing little by little, step by step, month over month. Although we need to break 300-350,000 a month for job growth to overtake unemployment, and move the rate into the 5-6 percent range that represents "full employment" as defined by most economists, it's better to be taking small steps forward on the growth rate, rather than small steps back. But as I've observed many times in my commentary on employment, especially as it relates to IT, it's still not time to break out the champagne and canapes. Cause for modest cheer is not the same as cause for celebration, after all.
---
November 6, 2013 3:50 PM
Blue Ribbon Techs, as you may or may not know, is one of two companies that is partnering with CompTIA (the other is Canadian company Zylog/Brainhunter) to make digital versions of their certifications available online by request to parties that credential holders authorize to view such information. In practice, this means that those who include special "active graphics" in their resumes, web pages, job applications, and so forth, convey permission to use the Blue Ribbon Tech (BRT) "widgets" to interrogate CompTIA's certification/credentials databases to check their credentials to whomever clicks the link embedded in the graphic.
This kind of technology is sometimes called digital badging. It refers to creating mechanisms whereby individuals who pass certain courses, earn specific degrees or IT certifications, obtain various licenses, and so forth and so on, can use digital objects ("badges") in documents to provide proof that what they claim to possess is backed up by an objective, third-party "badge respository." Further, that repository also attests to a badge's validity and currency. This is, in fact, the focus of the Mozilla Open Badges project and has produced an emerging standard infrastructure for collecting, storing, maintaining, and reporting on such information.

The Open Badges Wiki is a good place to start digging into details and activities of this development and proselytizing organization.
I had wondered if CompTIA had deliberately avoided participation in the Open Badges initiative, but was cheered to learn from Mr. Kraemer that his developers are presently looking into building the scaffolding necessary to support Open Badges. His group has until now been pre-occupied with handling the vetting, logistics, set-up, privacy/confidentiality, and data collection for background checks, criminal records, and drug testing data related to tying the CompTIA credential look-ups into a variety of job-matching systems for freelance technicians who routinely work with or for large field service operations like those run by IBM, NCR, Dell, HP, and countless others.
I'm happy to learn that what I had interpreted as possible evidence of hostility or indifference to the Open Badge initiative was in fact neither one of those things. Instead, it came from a set of priorities driven by the consumers of those CompTIA digitial credentials who wanted BRT to address matters of perceived higher import than whether or not badging information and format adhered to any industry standards, emerging (as the Mozilla Open Badge initiative is right now) or otherwise. In fact, it looks highly likely that it's just a matter of time before the CompTIA badging information is made to conform with the Open Badge formats and data representations, now that other, more serious and difficult technical problems have been addressed.
All I say is "Whoopee!" This is the best outcome I could have hope for from my investigations, so I'm quite pleased to report on it.
---
November 4, 2013 3:12 PM
Tracy Flynn at TrainingIndustry.com has not only written a thoughtful and informative piece on digital badging, she also provides a link to a Training Industry Quarterly article that explains why creating and maintaining safe and verifiable digital stores (as in storage spaces, not purchase outlets) for education and certification credentials is a good idea who time has come. Flynn's story is entitled "Digital Badging is Next Generation Certification," and is also worth a read-through.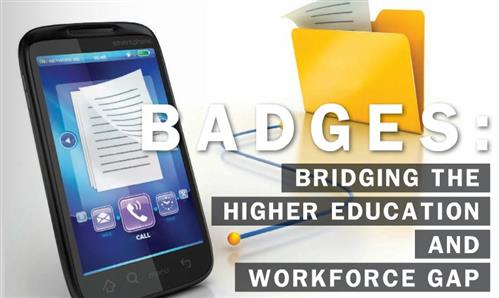 With digital badges, people can create and maintain a complete collection of all their current degrees, certificates, and certifications, easily accessible online — at least for those organizations that participate in various badging schemes. [Image Credit: Training Industry Quarterly, Fall 2013]
I blogged about this topic for PearsonITCertification.com (PITC) in July, 2013, in a post entitled "Could a Digital Credentials Clearinghouse Be in the Offing?" Though I'm cheered to read more coverage of this topic, and to perceive a growing consensus that digital badging is both valuable in its own right, and relevant to IT certification credentialing, I'm still concerned that there may be a shake-out period with multiple competing stores for digitial credentials duking it out in the marketplace. As I reported in another blog for PITC later in July, 2013, CompTIA announced on July 23, 2013, that it was partnering with Blue Ribbon Techs and Zylog Systems (Canada) Ltd. "to allow IT professionals to include validation of their CompTIA credentials in their online job profiles" — a key ingredient in the value proposition for digital badging that allow a reference to some credential to include a link that permits prospective employers and other interested parties to validate its authenticity and currency simply by clicking through to a badge repository of some kind.
Despite having launched (and today, having relaunched) attempts to figure out whether or not we're dealing with dueling information exchange representations or a common standard, I'm still not getting clarity on this  overall phenomenon. I'm still digging in, though, and have made inquiries of the CEOs for both Blue Ribbon Techs (Michael Kraemer) and Zylog (John Mehrmann) to try to elicit more details. More on that as it unfolds.
---
November 1, 2013 8:05 PM
Unless you've been hiding under a rock for a while now, the phrase "Internet of things"  (sometimes abbreviated as IoT) is bound to have hit your eyeballs at least once in the past few months. Its frequency of appearance seems to be increasing, and I'm starting to see some impingement even on the IT certification world of late. On Wednesday, in fact, Cisco pushed out a press release entitled "Cisco Empowers Current and Next Generation of IoT Scientists, Engineers, and Innovators," that alludes to "an upcoming Cisco Specialist Certification to advance skills development in industrial networking." The idea is that because the information and communication technologies (ICT, a popular European acronym for what we in the USA often call IT) sector is growing so rapidly, that there could be as many as 2 million jobs that need to be filled by 2022. The release projects a shortfall of 8.2% (164,000 jobs) in this arena by that time. It also calls for technical schools, colleges, and universities to up their graduation rates for ICT qualified personnel by 220,000 per year for the period from 2014 to 2022. Cisco, of course, wants to help and is building "a new portfolio consisting of IoT curricula, assessments, and an upcoming Cisco Specialist Certification to advance skills development in industrial networking."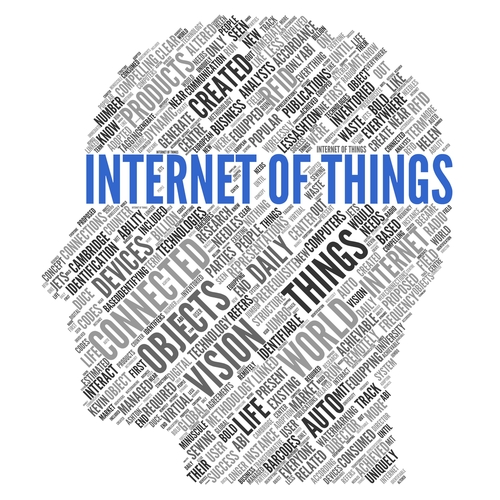 Imagine a world where most things that you interact with are on the Internet, so you can query and instruct them online.
[Image credit: Shutterstock 148298537]
In this press release, Cisco indicates that it is working to help develop individuals with strong skills in IP networking, "with a focus in automation, manufacturing and engery, and future expansion to include equally transformative industries." I'm not 100% sure what all this means, though I do understand that a new cadre of talented technical people will be needed to design the hardware and interfaces to hook appliances, controls, and other objects into the Internet, and to build the software that collects and presents data about such Internet-connected things to human users for monitoring, management, instructions, and controls.
To that end, Cisco is doing more than creating a soon-to-be announced Specialist credential. They are also beefing up their Cisco Networking Academy offerings to include IoT elements and coverage. I'm sure this means other IoT related credentials will be in the offing in the more distant (but not too distant) future. I plan to contact the folks at Cisco Training and Certifications to find out more, and to get more details on the upcoming Specialist cert offering, along with some inklings as to what else might lie in the years to come. Stay tuned!
---
October 30, 2013 1:54 PM
From 9 AM to 4 PM, Pacific Standard Time (-08:00 UCT) on November 14, 2013, well-known Windows expert Ed Bott (whose Ed Bott Report for ZDnet provides regular fodder for my blog right here) is teaching an upcoming (and free) Jump Start class on Windows 8.1 for the Microsoft Virtual Academy (MVA). The course page includes a registration link, and provides the complete title for this offering, too:

The blurb for the class reads "New features in Windows 8.1 for the enterprise" and the very brief course outline includes the following bullet items (quoted verbatim):
Overview
Security
Windows 8.1 To Go and Mobility
Deployment and Manageability
Mobile Device Management Tools
Instructors will also include as-yet un-named "members of the Microsoft Windows team" in addition to the redoubtable Mr. Bott. Even if your organization doesn't plan to deploy (or pilot) Windows 8.1 any time soon, this course should still be worth attending not only because the coverage is bound to help set directions and plans for potential use, but also because the price is entirely right.
---