---
January 12, 2014 10:32 PM
Thanks to an organization named U.S. Tech Vets, which has teamed up with Monster.com, there's a nice job resource for veterans and active duty military facing transition back to civilian life. The organization's motto is "Connecting veterans with jobs & employers with veterans," and they've put together a pretty spiffy tool called the military skills translator. A visitor to the "MOS translator" page need only enter his or her current or former service (all 5 majors are represented: Army, Air Force, Coast Guard, Marines, and Navy), pay grade (E1-E10, W1-W5, or O1-O4), and an MOS attained during service, and the page maps qualifications to jobs open and available. Here's what the base search page looks like: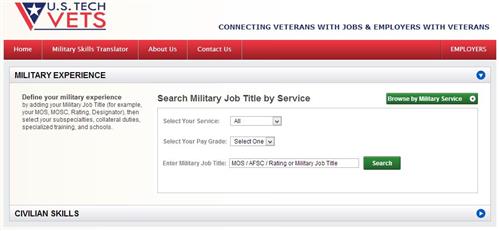 Nice! A simple fill-in form leads to tech jobs all around the USA.
Just for grins, I masqueraded as an E-4 from the Air Force with a programming MOS who'd taken its "Computer Systems Programming Initial Skills Course." The search tool matched me up with 220 open jobs with locations all over the US. And while some of those jobs — for example, a Senior SysAdmin Windows/SAP at Ogden/Hill AFB in Utah, or a VM/SAN Admin at Camp Pendleton (CA) — obviously drew on military background and experience, most of the jobs were straight-up civilian IT positions. I did see a broader range of positions popping up than I would have expected for somebody with a plain-and-simple programming background and MOS (like the two aforementioned military oriented jobs), but there were plenty of interesting and potentially appropriate jobs from which to choose, too.
I'd advise those who qualify to use the tool to sift through its offerings carefully, and concentrate on those with the best fit to actual experience and interests, but it's clearly a good thing for vets and transitioning servicepeople to have at their disposal. If this means you, be sure to check it out!
[Many thanks and a shout-out to the nice folks at GoCertify.com, who brought this tool to my attention.]
January 10, 2014 8:18 PM
It's the second Friday of the month so it's time to chew on the latest employment situation summary from the US Bureau of Labor Statistics. For the last month of 2013 (December, that is), new jobs jumped by a puny and somewhat disheartening 74,000 (many economists had been expecting something in the 230,000 range, over three times the amount reported). That, as you may image, is the bad news in this latest report. The good news is that unemployment declined from 7.0 to 6.7 percent. For 2013, in fact, the number of unemployed went down by 1.9 million overall, and the unemployment percentage dipped from 7.9 to 6.7 percent. That's the good news, but it must be tempered by the understanding that labor force participation (the percentage of the population that actually works for a living, vis-a-vis the total population of people old enough to be working, roughly 18-67). Sadly, too, the number of long-term unemployed (those out of work for 27 weeks or more) stands at 3.9 million, and also represents over one-third (37.7 percent) of the total unemployed.
December 2013 fails to add as many new jobs as expected (or hoped for), but also sees unemployment drop by 0.3 percent.
For the IT sector, however, the year-over-year numbers are a bit more positive. Overall, the number of unemployed persons in the Information sector (Table A-14) dropped from 229,000 to 133,000 (by 96,000) from December 2012 to December 2013, with percentage rates moving from 8.0 to 4.8 in the same period. Careful analysis of those numbers, however, reveals that overall employment in Information dropped from 2.86M to 2.77M over the same interval, which means 90,000 jobs disappeared in the sector as well.
From both a big picture and the information sector perspective, employment still remains a mixed bag. Unemployment is up, but the overall number of jobs is down. We also remain stuck in "slow growth mode," much to the disappointment of those economists who'd hoped for a brighter portent of a positive trend and a better future. Looks like we're still going to have to keep hanging in there for some time to come!
---
January 8, 2014 4:04 PM
If you need a break from the humdrum, or from the grind of cert exam preparation — particularly if you're prepping for a Microsoft cert exam — I recommend a quick visit to the New Year's Day post from "The ACE Chronicles" at Microsoft Learning/Born to Learn. This post is entitled "Super Sigma and Psychomagician Ring in the New Year by Celebrating 5 Key Moments from the ACE Chronicles." Psychomagician is the alter ego for Microsoft Learning Experience Psychometrician Dr. Liberty Munson, who heads up the company's exam design and beta exam analytics, and Super Sigma is Content Project Manager, Briana Roberts, a popular speaker on many MS videos.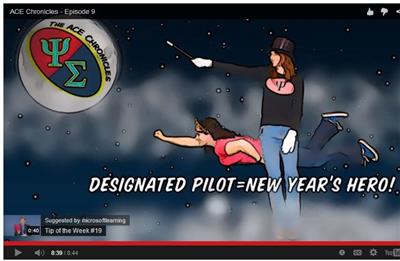 The ACE Chronicles offer a goofy but endearing take on cert prep topics and concerns that is surprisingly well worth watching.
The duo's antics are usually informative yet entertaining, thanks to a deliberately over-the-top combination of nerd humor and self-deprecating slapstick. I'm tickled to see Microsoft poke fun at itself in such a determined fashion, and glad to see the ACE chronicles tackle some serious subjects in light-hearted fashion. You'll want to check out the highlight, or perhaps run this Google search on "Microsoft Super Sigma Psychomagician" to find links to their whole series of side-splitting adventures.
---
January 6, 2014 5:59 PM
Right at the end of last year (12/27/2013), Maamar Ferkoun posted a great item on the IBM Thoughts on Cloud ("Cloud computing conversations led by IBMers"). It's entitled "Achieving IBM Cloud Computing Certification," and it addresses two IBM credentials — namely the Certified Solution Advisor and the Certified Solution Architect — both for Cloud Computing. The Advisor level cert seeks to identify individuals who can explain cloud computing concepts, describe how customers can benefit from using cloud computing in their IT environments, and — you guessed it — map customer requirements into IBM Cloud computing platforms, products, and services. The Solution level cert clearly kicks things up several notches, because it requires its holders to be able to demo IBM Cloud Computing concepts and design principles, and to create a roadmap to take customers from their current (presumably cloud-free) IT environment into an IBM Cloud Computing solution, then to architect a solution from design, to blueprint, to suggested implementation strategies. Good stuff, all of it, if predictably (and necessarily) IBM-centric.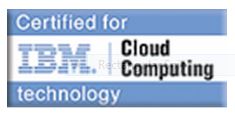 Even with only two certs in this container so far, IBM Cloud Computing has its own program logo.
All IBM certifications require taking only a single exam to be earned, and this makes it relatively easy to study up for and earn such credentials. With typical exam costs of around $200 (actual costs vary by location and prevailing currencies in use; see Test Information page for pricing and availability) they're not terribly expensive, either. For those who work with or around IBM Cloud Computing, this makes adding one or both of these credentials to your collection relatively painless all the way around. Be sure to check them out!
---
January 3, 2014 4:14 PM
Here's an interesting item from Carmine Gallo at Forbes from December 27 of last year. It's entitled "One Skill That Will Boost Your Value by Fifty Percent in 2014," and it recounts some advice from mega-billionaire Warren Buffett to this pithy effect: "Master the art of public speaking." Gallo reports that the Sage of Omaha "…once told a class of business students that he would pay anyone in the room $100,000 for a 10% share of their future earnings. If they were good communicators, he would raise his bid by fifty percent because public speaking would make his 'investment' more valuable."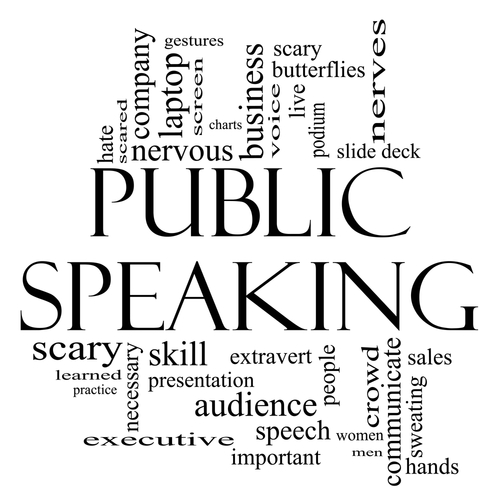 The skill that adds fifty percent to your value, in Mr. Buffett's estimation.
[Image Credit: Shutterstock 12707898 © Keith Bell]
In this and other blogs I've repeatedly encouraged readers to develop soft skills outside of the purely technical realm, including communications (both oral and written), project management, and people management. All are fabulous "value-adds" for any IT professional's personal and career development. Here are some prior entries on this subject matter that you should find relevant and informative on the subject of soft skills:
1. Future-Proofing an IT Career (8/14/2013)
2. Fascinating List of "Workplace Skills Worldwide" Points Squarely at Soft Skills (7/29/2013)
3. It always comes back to soft skills (7/15/2011)
4. IT Pros: Want a Raise? Learn to write… (4/1/2011)
5. Greatest Hits Blogs: On Soft Skills, in 4 Parts (1/31/2011)
6. Item 3 of the 4 Parts: Spoken Communications and Presentations (9/4/2009)
To follow Mr. Buffett's excellent advice, you'll want to seek out and maximize your public speaking activity, to help you learn about and gain experience with public speaking. To that end, I also recommend to individuals who may not have much (or any) such experience to join an organization like Toastmasters International (or even your local Rotary Club) where the focus is entirely on public speaking (Toastmasters) or where membership encourages (and sometimes requires) public speaking activity (Rotary meetings also feature regular invited speakers, so you'll get added opportunities to learn from the best as well). In fact, anyone who'd like to sharpen his or her skills in public speaking would do very well to join and participate actively in one or both of these organizations.
Does this mean I agree with Mr. Buffett about the value of public speaking for career enhancement and development. Absolutely! As usual, Mr. Buffett has a way of getting directly to the heart of things, sans fluff. This is just a single case in point. In addition to being one of the world's most successful investors, he's also a fountain of wisdom on many subjects without being either preachy or condescending. That's why I always try to attend closely to his oracular pronouncements, and why you should, too.
---
January 2, 2014 3:42 PM
It's always nice to see one's home town come in for accolades or honorable mention. Thus, I got more than a frisson of joy yesterday when a Google+ post from my old friend and Novell colleague, Bob Barker (no, not the "Price Is Right" guy, in case the name makes you wonder) about this recent story (12/26/2013) from Forbes: "The Metro Areas With The Most Economic Momentum Going Into 2014."
In fact, a slightly deeper dig into these ratings from Forbes reveals that The Lone Star State itself also registers strongly and decisively within the Top 10 elements there, with the following additional Texas cities appearing:
Information about Texas Cities from "US Regions to Watch" (Forbes, 12/26/2013)
Rank
City
GDP Growth
Job Growth
Pop Growth
(8/2007 – 10/2013)
Median HH Income Chg
1
Austin
21.7%
11.8%
16.3%
-5.4%
2
San Antonio
11.2%
6.2%
11.1%
+0.4%
4
Houston
12.3%
9.2%
11.5%
-4.7%
6
Dallas
9.3%
6.4%
10.2%
-6.0%
The magazine used four metrics to gauge what they call "economic vitality" in making this assessment — namely, GDP growth, job growth, real median household income growth and current unemployment. To measure "demographic strength" the publication compiled statistics for population growth, birth rate, domestic migration and changes in educational attainment. Furthermore, here's what they said about the preceding Texas locations:
As has been the case for most of the past five years, Texas cities are clearly the place to be in terms of job creation, wealth formation and overall growth. All the other major Lone Star cities place highly on our list, including second-place San Antonio and Houston (fourth). Clearly many parts of the Sun Belt have not died off, as many Eastern pundits gleefully predicted during the recession. The migration of Americans southward, thought by the Eastern press to have petered out, has resumed, particularly to Texas and Sun Belt cities with strong economies.
The full list of "U.S. Regions to Watch" for the story also includes key statistics for the cities it mentions, used to populate the preceding table. If this isn't enough to get IT pros thinking about joining me down here in the Lone Star State, it's not my fault.
---
December 30, 2013 4:30 PM
In looking over the Microsoft Born to Learn blog this morning, I re-read the December 21 blog post from Larry Kaye at LeX entitled "Certification Update: SQL Server 2008 Exam Retirements." The retirement dates for two SQL Server 2008 exams are being extended from January 31, 2014 to July 31, 2014 — namely, 70-450 (Designing, Optimizing, and Maintaining a Database Administrative Solution using Microsoft SQL Server 2008) and 70-451 (Designing Database Solutions and Data Access using Microsoft SQL Server 2008) exams. This means the MCITP: Database Administrator 2008 and MCITP: Database Developer 2008 have also both gotten a six-month life extension as well.
What made this blog post really, really interesting to me was the following reader comment from Hazem Elsaiegh, which also appeared on December 21 immediately following this posting:
i hope this also will be with MCITP  for windows server 2008 , here , in arabic world , still using 2003 !!! , so we do really need MCITP , so please extend it , at least one year
In response Erika Cravens (also a LeX employee at Microsoft) indicated that "Windows Server 2008 exams continue to remain in market." She recommends that interested parties be working on MCSA: Windows Server 2008 (exams 70-640, -642, and -646). She goes on to observe that "…currently the MCTS and MCITP certifications on Windows Server 2008 are still in market and won't be retiring for at least another 12 months."
What does this tell us about current shipping versions as compared to major versions still in use in the marketplace, especially outside first world countries? It tells us that the gap easily extends across three major platform versions (Windows Server 2003 –> 2008 (R2) –> 2012 (R2)) in many places. This means that organizations, companies and individuals need to train up and certify on one version back from Microsoft's notion of what's "current" (Windows Server 2012 R2) to prepare themselves to stay no more than one version behind what's current (Windows Server 2008 (R2)) so they can avoid being left completely behind the company's certification and training offerings as the "trailing edge" of certification and exam retirements trim back older exams and credentials to make way for new ones.
Does this mean MS and other cert sponsors need to further extend the life of their education offerings and cert credentials? By no means! It really means that organizations, companies, and individuals who adopt MS platforms and technologies need to commit to watching this trailing edge carefully, to make sure they can stay sufficiently ahead of it to get trained up on the products they use before such training (and related certifications) become(s) unavailable. My best guess is that a substantial portion (40% or more) of the total installed base is in this situation, and needs to stay "close enough" to the leading edge (or "far enough" away from the trailing edge, more  correctly) to give themselves time to get trained up — and certified, if desirable or necessary — before such training (and certification) goes into retirement.
Balancing on the trailing edge thus has its own unique and interesting challenges, just as balancing on the leading edge poses problems and challenges for early adopters, developers, and those who teach (and like me, write about) the latest and greatest platforms, training, and certification offerings.
---
December 27, 2013 1:30 PM
I've been digging more deeply into the OpenStack initiative lately and in so doing, have noticed that Rackspace has updated and spiffed up its CloudU Curriculum. If you're looking for an interesting way to increase your cloud computing smarts, over the holidays you could do worse than to start digging into the ten Lessons available on the Rackspace CloudU Curriculum page.
Here's a list of the lessons, by the numbers:
1. Revolution Not Evolution: How Cloud Computing Differs from Traditional IT and Why it Matters (link)
2. Cloudonomics: The Economics of Cloud Computing (link)
3. Understanding the Cloud Computing Stack: SaaS, PaaS, and IaaS (link)
4. Say Goodbye to DIY Data Centers: An Infrastructure-as-a-Service Intensive (link)
5. Elephant in the Room: Cloud Security and What Vendors and Customers Need to Do to Stay Secure (link)
6. Planning a Move to the Cloud: Tops, Tricks, and Pitfalls (link)
7. Running a Business in the Cloud: Management Strategies for the New IT (link)
8. Creative Configurations: Mixing and Matching Public, Private, and Hybrid Clouds for Maximum Benefit (link)
9. Does Data Want to be Free? Exploring Issues in the Open Cloud From Vendor Lock-in to Open Standards (link)
10. You Want to Put My Database Where? Determining the Right Fit Between Your Technology and the Cloud… (link)
Be sure to check this stuff out when you can, as it can only be more important in 2014 than it already was in 2013. And please, don't blame me if you find yourself twiddling your thumbs over the holiday, wishing for something to read (or do). Here 'tis!
---
December 20, 2013 6:22 PM
As I was checking Microsoft's Born to Learn blog this morning, I stumbled across a post entitled "Earn your Microsoft Certified Specialist: Server Virtualization… with a Free Exam." Upon following the link to item under discussion I arrived on a page labeled "MCITP: Virtualization Administrator," a credential that's been around for some time with which I have also been familiar for almost two years. But here's a very interesting screen snippet from that very page:
Further investigation into the MS Learning Experience (LeX) pages led me to a page entitled " Specialist: Microsoft Specialist" href="http://www.microsoft.com/learning/en-us/specialist-certification.aspx" target="_blank" data-mce-href="http://www.microsoft.com/learning/en-us/specialist-certification.aspx">Microsoft Specialist" that lists 6 more such credentials (but not the Server Virtualization item that led me on this merry chase. I'm putting a call into Microsoft to learn more, but here's what I think is going on, based on what I've discovered so far:
1. Some of these items used to lead to MCTS (Microsoft Certified Technical Specialist, a single-exam cert), while others led to MCITP (MIcrosoft Certified IT Professional, usually a multi-exam cert).
2. They come from all over the MS landscape, with items from programming areas (Visual Studio, Windows UX Design), MS Office (Office 365), and various unique platforms (Project 2013 and MS Dynamics), as well as the Virtualization item that led me into this voyage of discovery.
3. To some extent, I see this as an attempt to step away from the increasingly defunct and never terribly popular MCTS and MCITP credentials, while still providing focused, specialized, low-cost&effort-of-entry certs available in a number of key technology areas and for platforms of great interest to MS, its partners, and customers.
Of course, all of this is nothing more than a series of educated guesses on my part. Given that the Christmas break falls next week, I don't expect my queries into LeX (launched today) to bear much fruit until the holiday season is behind us. But I will report on what I learn as soon as I can. In the meantime, let me introduce you to an apparently new MS certification credential: the Microsoft Specialist, wrapped in a nice shiny red bow just for the holidays!
---
December 18, 2013 3:54 PM
By the numbers, three of the biggest IT cert programs are those from Cisco, CompTIA, and Microsoft. What with all the excitement and hype surround digital badges for a variety of education, personal, and professional items, I decided to contact this "Big Three" to get their thoughts on the topic. If you aren't already hip to digital badges, also called e-badges, they represent a way to access and use graphical icons with embedded data online in digital documents such as cover letters, resumes, and so forth; and on social networks on in Web pages to identify one's certificates of completion and other credentials earned or achieved (for more information, please see the supplementary reading list at the end of this blog post). The Mozilla OpenBadges infrastructure pages describe them  like this "badges = visual representations of a skill or achievement."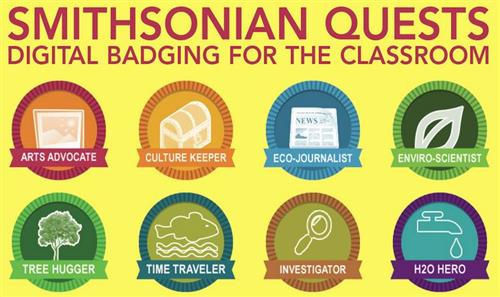 If anybody can make badges, how can employers be sure that those badges are legit, or that the programs they represent comply with various standards (like 17024)?
Sounds like a good idea, right? Almost a no-brainer, in fact, if you take the digital badge phenomenon at face value. But because government jobs in particular (and related contracting positions as well) often require valid certifications, and the ANSI/ISO/IEC 17024 standard imposes fairly strict guidelines on how certifications are granted, vetted, and validated, the relationship between face value and actual value becomes an open question. Simply put, serious certifications may spell the difference between being hired for (or staying in) various jobs and not getting an offer or losing that job, if those certifications are not current and valid. This puts some legal onus and responsibility on the organizations that adhere to the 17024 standard, and also means that the way their certifications are tracked, reported, and maintained are also subject to scrutiny and their own requirements for currency, validity, privacy, and security.
I can summarize all of the "Big Three" responses to these open-ended questions "What do you think of digital badges? Are you planning to use digital badges for your certifications?" as follows:
1. We are aware of, and following digital badges/e-badges closely and carefully.
2. We think they are a good idea that is lacking in certain key details and standard technologies, especially in the areas of authentication and access controls.
3. Because digital badges do not yet comply with 17024 requirements and capabilities, we cannot adopt them as they currently stand. Until they meet those requirements and provide the necessary capabilities, we cannot contemplate their adoption or use with our certifications.
This essentially boils down to a simple but emphatic rejection of digital badges as currently implemented and available, on the grounds that "they're not yet ready for prime time." Given the legal responsibilities and technical requirements attached to the ANSI/ISO/IEC 17024 standard, this makes perfect sense. I sincerely hope that the Big Three — and other large players — might be willing to invest in the development of tools and technologies, and a responsible clearinghouse to support, maintain, and validate them to make digital badges as serious and compliant as the IT certifications they could represent must already be.
A Brief List of Digital Badging Reading and Resources
Mozilla Open Badges project Wiki
Professional Examination Service: ProExam Vault
Online Course: Badges – New Currency for Professional Credentials
Tracy M. Flynn "Digital Badging is Next Generation Certification" TrainingIndustry.com 10/28/2013
My own writing on this subject includes the following items:
Could a Digital Credentials Clearinghouse Be in the Offing? (blog post, PearsonITCertification.com, 7/10/2013)
CompTIA Picks Partner(s) for Digital Credentials (blog post, PearsonITCertification.com, 7/24/2013)
Digital Cert Badging Garners Greater Coverage (blog post, IT Career JumpStart, 11/4/2013)
CompTIA Not Averse to Open Badge Compliance, says Blue Ribbon Techs CEO (blog post, IT Career JumpStart, 11/6/2013)
---