---
January 2, 2013 5:49 PM
I regularly visit the Microsoft Born to Learn blog to keep up with their training and certification activities. Occasionally, other bits and pieces of the learning apparatus surface through this channel, as was the case with Kerri Davis' excellent "Why Brain Dumps Are Bad" post this morning. Of course, as a cert sponsor and provider, Microsoft has a huge axe to grind against brain dumps — which should be understood as various tools for obtaining verbatim access to exam content through illicit means, often in exchange for payment — but there are lots of good reasons why brain dumps are best avoided when prepping for any kind of cert exam. Here is my personal list of top reasons why you shouldn't mess with brain dumps when chasing any kind of certification:
5. Because there is no quality control on brain dump content, you never know if what you're getting is current, accurate, or correct.
4. Brain dumps stress memorization over learning, which may work to pass an exam, but is useless when it comes to developing real skills or knowledge.
3. Brain dumps claim to present actual or real exam content, which is expressly forbidden to anyone inside or outside the sponsor/vendor organization who really does have such access.
2. Brain dumps debase the value of the exams and credentials they cover, because they obscure legitimate attempts to measure test-taker's skills, abilities, knowledge, and hands-on experience. Measuring what somebody can remember has little or nothing to do with what they actually know and can do.
1. If you use a brain dump and get caught, you will not only lose all of your certifications from that vendor or sponsor, you may also be barred from any future participation in their cert programs.
Given the potential consequences of resorting to such illicit means of gathering information, and the inherently questionable nature and value of the content involved, it's not just a bad idea to use brain dumps: it could be a form of professional suicide for those whose jobs either strongly encourage or outright inquire certification credentials. Like driving under the influence, it's clearly something anyone can do if they choose. But if they're smart, they'll make other choices and take other approaches to passing certification exams. So should you!
December 28, 2012 4:39 PM
IT careers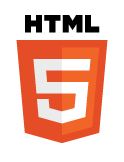 Just before Christmas (12/17/2012), the W3C published complete definitions for HTML5 and Canvas 2D specifications. Officially, these are not yet final standards — the W3C designations for them read "W3C Candidate Recommendation" — which means that while these standards may be tweaked further to correct mistakes or bugs, there won't be any more major changes as they are fully tested across multiple Web browsers for interoperability, and in browsers and numerous other applications to permit their runtime performance characteristics to be measured, tweaked, and tuned. Here's what the W3 Press Release says about their current status:
"Though not yet W3C standards, these specifications are now feature complete, meaning businesses and developers have a stable target for implementation and planning. HTML5 is the cornerstone of the Open Web Platform, a full programming environment for cross-platform applications with access to device capabilities; video and animations; graphics; style, typography, and other tools for digital publishing; extensive network capabilities; and more."
What this means is that web designers, web tool developers, and web services delivery organizations now have a stable, predictable target to use for building new Web sites and pages, Web-based applications and services, and tools to take advantage of HTML5's amazing capabilities. As a case in point, if you've not spent much time on the Microsoft Web pages lately (check out MS Learning, for example). The following snazzy image translates into some very interesting HTML (if you View Source on the preceding page, the rotating block of offers at left begins as follows <div class="msl2Carousel-wrapper">: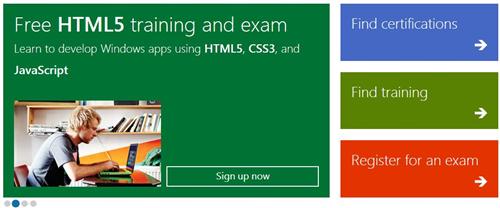 If you parse your way through this markup, you'll see it sets up a "carousel" that rotates the left hand area from messages about the MS Learning Second Shot campaign, to the Free HTML 5 training shown above, to a Windows 8 tech showcase, to a promo for the Microsoft Technology Associate (MTA) cert just made available to the general public. After that, the markup lays out the three right-hand boxes for finding certs, finding training, and an exam registration. Earlier versions of HTML would have had to do most of this work with graphics (and had to turn the text inside the boxes into part of a graphic); HTML5 lets you leave the text as text, and color and format the nice little boxes it comes in to your heart's content. Among other things, this capability shows a profound influence over what MS calls the "Windows Store UI" (formerly known as Metro). Looks like HTML5 is an essential ingredient in creating and managing the new Windows 8/Windows Server 2012 GUI, no matter what you call it!
But while HTML5 has been in considerable change and ferment over the past few years, there's now a solid base for design and development for Web professionals. That means: It's highest time to start learning more about HTML5 and how to use it! That's why Jeff Noble and I are feverishly redoing the 14th edition of HTML For Dummies to focus on HTML5 and to explore and explain what this radical reworking of the markup language (and extensions to its sister style language CSS3, as well as the 2D canvas that supports active drawing/rendering inside Web pages) makes possible on modern Web pages. We think it will open your eyes, and create amazing new ways to interact with the Web. While you'are at it, you may even want to sign up for the free HTML5 exam voucher that MS is so generously offering to the public, along with free online training.
The W3C is shooting for broad HTML5 interoperability by mid-2014, at which time the organization plans to publish the final HTML5 recommendation. To keep the technology ball rolling forward, the group has also announced initial drafts of HTML5.1 and Canvas 2D, Level 2, both aiming to kick off the next round of standardization as the current round settles down for finalization.
---
December 26, 2012 4:06 PM
Like so many other successful trade associations, the former Information Systems Audit and Control Association is now known only by its acronym, ISACA. This is a trade group that offers a number of successful and well-respected IT certifications, including the Certified Information Systems Auditor (CISA) and Certified Information Security Manager (CISM), among others (including the CGEIT and CRISC; see the ISACA Certification page for a complete list).
The ISACA also takes a somewhat old-fashioned approach to cert exam delivery: much as the (ISC)2 (home to the CISSP and numerour other infosec certifications) did until last year, ISACA still books its own exam locations, hires its own proctors, and delivers its certification exams on a periodic basis. Why? Because they haven't yet concluded that forming a relationship with a company like Prometric or VUE for exam delivery is worth the potential loss of complete control over exam delivery and security that they currently maintain.
Until next year, ISACA exams have usually been delivered on a twice-a-year basis. For 2013, the number of exam dates goes up to three. Thus, instead of dates in June and December, 2013 ISACA adds dates in September for that year. A complete list of locations is available online (June/December, September). While I understand why ISACA still does things this way, I hope they're investigating a relationship with either or both of Prometric and VUE. As a major purveyor of infosec, risk management, and IT governance credentials, ISACA should start emulating other major programs — like those from Apple, Cisco, CompTIA, and Microsoft, among many others — and make their exams available in testing centers worldwide. That would have to a win for cert candidates, employers, and ISACA alike.
[A shout-out to Anne Martinez at GoCertify.com whose tweet and PR post alerted me to this added exam date from ISACA.]
---
December 24, 2012 4:08 PM
It's hard to believe that another year is almost behind us, and that the holidays are upon us in force. Last night before crashing, my wife and I wrapped Christmas presents. Most of them, of course, are for our 8-year-old son, Gregory, who — much to my continuing amazement — still believes in Santa Claus. At age 6 when I observed that Santa was wearing my grand-dad's ring, I punctured that balloon for myself. But my wife is happy to let the boy continue in his beliefs for as long as he can keep them, and confesses herself that she didn't cave into the separation of myth and magic from hard, cruel fact until about age 12 or so. For me, it's an interesting experiment in observing the forcible suspension of disbelief as Gregory sees everything from hints to outright rejections of Santa's myth and magic in many forms of media. But hey: if he's happy, and my wife Dina is happy, it's pretty easy for me to be happy, too!
And while I'm at it, I'd like to wish you — all of my readers and followers — the best of holiday seasons whatever your beliefs might be. I hope you get to spend some quality time with those near and dear to you, with friends and families and colleagues and more to enjoy yourselves and to pause and reflect on the good things that life sometimes doles out.
As for myself, I'm going to keep believing that the global economy will settle down and improve, that we'll either avoid the fiscal cliff altogether or that we'll learn that taking the leap is rather more entertaining and less traumatic than so many people seem to think it will be. Perhaps if we take care of ourselves and each other, this can multiply to the point where our world's big problems also start to take care of themselves, too.
Again: Happy Holidays!
---
December 21, 2012 4:36 PM
Yesterday, I saw a Facebook post from an old friend — my former local pool league team-mate, Joe, who announced in 2009 he was taking 5 years off from league to earn his CCIE — to let us all know that he'd taken and passed the CCIE written exam earlier this week. From his start in 2008, he quickly knocked off the two-part CCNA exam (the CCENT and the ICND2: I blogged about this on Christmas Day, 2008). After that he took about 24 months to earn his CCNP (three exams), which got him started down the CCIE path in mid-2011. In four years he's made it from zero to the CCIE written exam, but it's been a pretty major effort.
I just got off the phone with Joe (a pseudonym) to congratulate him on his latest achievement, and learned more about what it has cost him to get to this point in terms of time, effort, and money:
So far, he's spent over $1,200 on exams, nearly double that amount on books and practice tests, and almost $4,000 on equipment for his home test lab. He tells me his employer is going to let him take over a rack in their data center to set up his CCIE test lab (which will incorporate the various switches, routers, and interfaces he's already acquired), and that he'll be spending $4,000 more to put the whole CCIE lab together
Over the past 4 years, Joe guesses he's put in an average of 18-20 hours a week (936-1,040 hours per year) studying, practicing, reading, and researching. He told me he hasn't taken more than 6 days of "real vacation" over that whole period, preferring instead to cracking the books and working in the practice lab when he has days off from work. He tells me he's got a deal with his wife to spend two evenings a week studying, and one entire weekend day. Do the math: with 4-5 hours for the two evenings, that means he's putting in 8-12 hour days on his weekend study day.
So far, earning the CCNA got him a raise in his then-current IT job, which he kept until he earned his CCNP. That got him a new job at a new employer with about a 40% raise in pay (though I believe he was underpaid in his first job, which hired him without any certifications and didn't really bump him very much when he started piling up the credentials). Joe expects to have lots of options when he does complete his Routing and Switching CCIE.
OK, then, so what still lies ahead for Joe? When I called him this morning, he was off from work on Christmas leave, but already knee-deep in practice lab stuff, having logged in just after breakfast early this morning. He tells me he's planning to make his first attempt at the lab exam in San Jose, CA, over his Christmas break in 2013, so he's giving himself a year to get ready. His wife has given him the green light to up his study weeknights from 2 to 3 during that period, so he'll be spending 22-29 hours a week for the next year gearing up for the CCIE lab exam. Joe knows that even though the lab exam costs $1,500 per attempt, only 1 in 20 candidates pass that exam on their first try. He's gunning hard to be among that number, but understands that it may take a second and perhaps even a third try to get over the hump.
But that's what it takes to achieve a high-end IT certification these days. Lots of "blood, toil, tears, and sweat" (in the words of Churchill) will be expended to get there, but Joe tells me he's more than sure it's worth it. "Earning the CCIE will change my life," he says "and make things possible for my family that we could never do otherwise." It does take some sacrifice, some serious change, and a LOT of work, but both he and I believe that it really is worth it. Please let this inspire those of you who are thinking about climbing a cert ladder to get up and get going. Happy holidays, too.
---
December 19, 2012 8:25 PM
TOGAF stands for The Open Group Architecture Framework. It's a detailed, highly elaborate methodology with a corresponding set of support tools used when developing enterprise IT architectures. It's free for any organization that wants to employ it to build their own extensible enterprise architectures. The Open Group is itself a vendor- and technology-neutral consortium that seeks to develop and promote open, vendor-neutral IT standards and certifications. The latest version of TOGAF is numbered 9.1 and is described in a voluminous collection of documentation; see also the home page for this certification. According to The Open Group, more than 20,000 professional have obtained one or both of the TOGAF certifications currently available.

TOGAF certification comes in two levels: TOGAF 9 Foundation, and TOGAF 9 Certified. Both are supported with self-study materials (available through The Open Group's publications offerings) that include a study guide and practice exam questions. Additional materials and training are also available. Overall these credentials seeks to promulgate a common body of core knowledge about the TOGAF methodology and framework that teaches best practices and principles of IT architecture in a vendor- and technology-neutral way. Although many vendors have their own architect level credentials — for example, Cisco, Microsoft, Brocade, and many others — the TOGAF is an excellent way for aspiring architects to learn the basics and establish their general competency in this high-demand field of IT expertise. I highly recommend digging into these credentials if you have any interest in working yourself into an architect level IT position at some future point in your career.
---
December 17, 2012 6:44 PM
Yeah, I know: What's the point of keeping a "cert for life" — like CompTIA credentials earned before the end of 2010 — if you opt into a continuing education program? The point is that in some positions or organizations, there may be an internal policy or an external mandate for IT professionals to keep their credentials current to meet various requirements. Though it is optional for such individuals to meet the same continuing education or recertification requirements that those who earn CompTIA certs starting on January 1, 2011, must satisfy, those who work for government agencies or their contractors and fall under DoD Directive 8570 IA must keep up with a strict three-year schedule for the acquisition of continuing education units (CEUs), re-take the exam, publish books or articles, or otherwise demonstrate ongoing learning and activity on the job in their fields of study.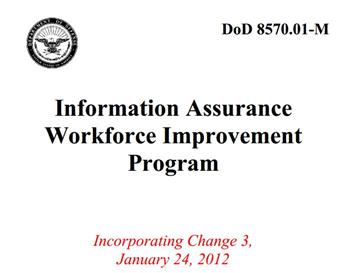 Thus, IT professionals who earned the A+, Network+ or Security+ credentials on or before the end of 2010 have until December 31, 2012 to enroll in the CompTIA Continuing Education program to maintain their certification status. After this enrollment window closes, individuals who hold "certified for life" versions of A+, Security+, or Network+ must retake the current cert exam for their credentials on a three year cycle to maintain currency. Anyone who's earned a CompTIA cert in A+, Network+, Storage+, CASP, or Storage+ on or after January 1, 2011, is automatically enrolled in CompTIA's Continuing Education Program. Act fast or lose your "cert for life" is the way I read this CompTIA information (see Leslie Hague's 11/29/2012 blog "Deadline for 'Certified for Life' Candidates to Enroll in Continuing Education Dec. 31" for more details; thanks to the GoCertify.com twitter feed for bringing this to my attention).
---
December 17, 2012 6:10 PM
The Microsoft Technology Associate, or MTA, certification has been around for the past few years. Until recently, however, that credential has been solely available to academic institutions through Microsoft's IT Academy program. On Monday, I found a message in my inbox from Megan Kahn (a Microsoft Learning PR person): it informed me that the MTA exams would soon be available to the general public through Prometric – which now even hosts its own MTA page – effectively putting the MTA program into the certification mainstream. Thus, it looks like the Microsoft cert program ladder has just has a new rung added onto the bottom of its certification hierarchy.

 With MTA exams available to all and sundry through Prometric, these certs have gone big-time.
 The MTA program consists of three tracks, each with its own stable of "fundamentals" certification exams (the database track includes only one exam, but both IT Infrastructure and Developer tracks encompass multiple exams best arranged in hierarchical fashion: see this MTA Program Chart [PDF] for more information; note that the upper-level certs still refer to MCTS: I'd expect MS Learning to revamp this to refer to MCSA, and possibly also MCSE and MCSD certs, in the near future).
 Passing any one of the following exams confers the MTA certification:
 The individual exam pages linked above still provide exam links only through Certiport however, and the Microsoft Learning Cert pages (for example, the "Certs by Name" page) doesn't yet include an MTA entry. I expect all of this will change in the next couple of weeks, and that all the pieces will get threaded together in a more coherent fashion. In the meantime, you can start thinking about recommending MTA to junior or entry-level folks looking for a good way to get started down the Microsoft certification path.
---
December 17, 2012 6:06 PM
OK, here's one for your browser bookmarks or favorites from eBizMBA. It's entitled "Top 15 Most Popular Job Websites" and it's updated monthly based on Web traffic analysis. Those number draw from each site's Alexa Global Traffic Rank, as well as US traffic rank data from Compete and Quantcast. The December 2012 rankings run like this, but the reason for capturing the site's URL is to let you tune in to the current month's ranking any time you like:
December 2012 Job Site Rankings (Alexa rank in parens)
1. Monster (267)
8. Job.com (1,580)
2. CareerBuilder (286)
9. theLadders (3,126)
3. Indeed (252)
10. Dice (3,405)
4. Simplyhired (638)
11. FindTheRightJob (4,346)
5. AOL Jobs (1,340)
12. Bright (6,191)
6. Snagajob (1,430)
13. JobBankUSA (7,227)
7. USAJobs (1,432)
14. EmploymentGuide (7,902)
 
15. vault (13,672)
FWIW, my own research often involves matching up job titles with salaries. For that purpose, I find Indeed to be particularly useful, because it provides salary data for all positions its lists, and I've been able to use that information repeatedly to estimate average salaries for lots of different IT positions. I'm only familiar with just over half the sites on this list, but the numbers don't lie: lots of people are using them, so surely they are good for something! Check this list out for yourself, and be sure to add the eBiz MBA ranking URL to your collection (you'll find lots of useful lists of this type on the eBiz MBA site in fact, including link compendia for most-visited reference, blog, HTML5, social networking, and other interesting types of Websites).
---
December 14, 2012 5:03 PM
In a nice follow-up to last week's better-than-expected employment situation summary from the US Bureau of Labor statistics — which showed job creation at 146,000 and unemployment at  relatively modest 7.7 percent (see my post from last Friday for the details) — this week's first time claims for unemployment dropped by 29,000 to 343,000 for the week ending December 8, 2012. Most economists were forecasting something in the neighborhood of 370,000 (according to the Bloomberg survey median), so this comes as a bit of a pleasant surprise. The less volatile four-week moving average confirms the trend, however, with a dip from 408,500 to 381,500 for the four most recent weeks versus those from the four week stretch that ended on December 1.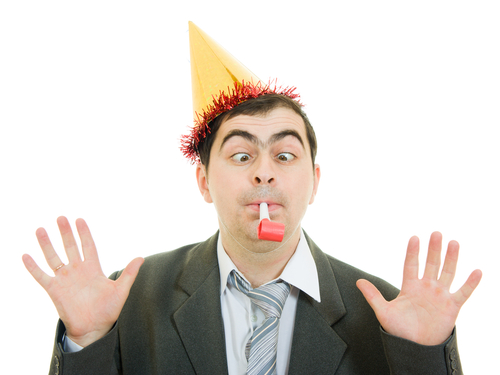 It's not yet time for wild celebration, but things aren't entirely grim and dismal either
(Shutterstock 92896753)
What's behind these numbers? In part, it has to stem from seasonal hiring for holiday retail and food service workers, as is typical for this time of year. On the other hand, many economists point to overall trends as indicative of continuing modest improvements to economic health, as well as showing that Hurricane Sandy didn't wallop employment as hard as it hit East Coast beaches.
On the flip side, the numbers for those who've used up traditional unemployment benefits and are collecting either extended or emergency payments jumped by 189,000 to 2.23 million for the week ending November 27 (that's about an 8.5% jump, which is pretty significant).  This tells me that our unemployment overhang — that is the number of people out of work who would already be working if they could find a job — has by no means been absorbed into the workforce. Methinks this population will take years to settle out, simply because the rate of job creation is not yet vigorous enough to accommodate all the recent graduates and new entrants into the workforce, along with those who've been sidelined and are also trying to get back in the game.
All in all, though, things don't look as grim to me as this year draws to a close as they have since 2008, when the dark cloud of recession showed that it also had a dark lining for employment. I'm not inclined to be wildly optimistic about what 2013 holds, but I can be slightly upbeat and believe that our slow, modest recovery will continue limping along — but only if our politicians can forswear the suicidal sport of cliff-diving!
---