---
February 18, 2013 4:24 PM
Last October, MS Press released a free e-book entitled Programming Windows 8 Apps with HTML, CSS, and JavaScript. It also offers free jump start classes for all three of the MCSD: Windows Store Apps exams (70-480, -481, and -482) through two existing pre-recorded classes already available through the Microsoft Virtual Academy, with a third live session planned for February 27, 2013 (register here). This morning, I just learned through the Born to Learn blog that Kraig Brockenschmidt and MS Press are reaching out to the over 300,000 potential readers of Programming Windows 8 Apps… to seek out suggestions and feedback for a planned upcoming revision to the book. They plan to incorporate this feedback, and still keep offering the e-book for free!
I have to re-emphasize my opinion that Windows is putting extraordinary resources behind the tools and resources it's giving away to persuade and cajole developers to jump on the Windows Store App bandwagon. It was already pretty obvious that the company is doing a lot to stimulate such interest and uptake: this latest announcement just takes that premise a little further, and makes it even more blatant that they want to feed the development work necessary to provide apps to increase user interest and buy-in into Windows 8 itself.
February 15, 2013 4:53 PM
In just under two weeks, on February 27, Cisco will be hosting an online Webinar to discuss its recently-introduced raft of Data Center certifications. The time for this online event is from 8:00 to 9:30 AM Pacific Time (UCT -08:00) and registration is free.
In case it's eluded you, Cisco has created a more or less complete set of Data Center certifications that includes the following elements:
Whew! That's a major hunk of Design Center certifications right there: 3 from their standard associate-professional-expert cert ladder, and another 10 specialist credentials as well. No wonder they need a 90-minute webinar to walk attendees through this whole matrix. It should be an interesting encounter, and certainly speaks eloquently to Cisco's major commitment to data center platforms, tools, and technologies going forward. If you're of a mind to work in a data center environment, it should be worth checking out.
---
February 13, 2013 3:25 PM
On Monday, the MS Born to Learn blog announced a third and final free Jump Start for the MCSD: Windows Store Apps Using HTML5 certification. MS Technical Evangelists and instructors Michael Palermo and Jeremy Foster have already taught (and recorded) Jump Starts for exams:
70-480 Programming in HTML5 with JavaScript and CSS3
70-481  Essentials of Developing Windows Store Apps
last October (see the links on this Microsoft Virtual Academy search result). That left only one more exam — namely 70-482 Advanced Windows Store App Development Using HTML5 and Javascript — left to finish out the whole curriculum.
The next Jump Start will occur on February 23, 2013, and runs from 9 AM to 5 PM Pacific Standard Time (UCT -08:00). If you visit the Registration Page, you can not only sign up for this class, you can also read a detailed course description for the content and coverage to be delivered that day. But don't worry if you can't make it to the live version: MS Learning will post a recording of this class within a month of its initial delivery, if history (and the prior two Jump Starts) are any guide.
This is a great set of offerings, and shows how deadly serious Microsoft is about encouraging developers to build apps for the Windows Store/Modern UI (or TIFKAM — The Interface Formerly Known as Metro — as I like to call it). They're essentially giving a great deal of training away to try to persuade Microsoft-savvy developers that building Windows Store apps is THE thing to do. Whether you agree with this sentiment or not, it's hard to argue with free training. Be sure to check it out!
---
February 11, 2013 4:10 PM
Until last week, Microsoft had slated the entire collection of its Visual Studio 2010 and .NET Framework exams for retirement in mid-summer of this year, on July 31, 2013. But in response to what must have been a large number of requests from developers in process to certs based on those exams, MS made the following statement in a Born to Learn blog post dated February 8 entitled Update on Visual Studio 2010 Exam Retirement Dates: "The following Visual Studio 2010 exams that were previously slated to retire on July 31, 2013 will now remain available for all candidates until further notice. No new retirement date has been set." (The emphasis is Microsoft's, not mine.) Here's the list of exams that have been called out of pending retirement:
In a way, I'm glad to see this because MS has traditionally supported both the current and immediately preceding versions of Visual Studio in its developer credentials. Sure, I can understand why they want to propel developers forward into the new VS 2012 based MCSD credential. But with some development efforts (particularly the kind of in-house custom development  that Visual Studio often seeks to enable and support) bound to lag behind new product introductions, it makes sense to keep the prior VS version (and its associated .NET Framework version as well) alive until the next VS and Framework versions hit the streets, probably in 2015 or thereabouts.
---
February 8, 2013 3:17 PM
In an announcement released last Tuesday ("CCIE Storage Networking Certification Retirement" 2/5/2013), Cisco provides scheduled retirement dates for the two exam for the CCIE Storage Networking credential:
Final availability date for the written exam (350-040 CCIE Storage Networking exam) is April 30, 2013. As of May 1, 2013, that exam will no longer be offered.
Final availability date for the lab exam (CCIE Storage Networking lab exam) is June 30, 2013. As of July 1, 2013, that exam will no longer be offered, either.
Here's what the announcement says about the reasons for this planned retirement:
The CCIE Storage Networking certification is being retired because of its increasingly narrow focus within IT networking and the broader scope now available with the Data Center training and certification programs. While the job roles of professionals working in the storage networking area remain important for a company's success, Cisco is concentrating its focus on the broader solutions that exist for the data center as a whole.
For more information on the suggested replacement credential visit the CCIE Data Center page in the Cisco Learning Network. To me, it's interesting that Cisco would do away with a CCIE that was originally announced in October 2004, and that went public in March 2005 with the release of the first written exam for that credential. Given the amount of time, expense, and effort required to define a senior credential like this one, and the concomitant costs involved in walking away from such a substantial investment, this speaks strongly about the pace of change and upheaval in the networking biz.
Brian McGahan, himself a CCIE and a long-time developer of CCIE training courses and materials, has this to say about what's up with the topics and technologies covered on the CCIE Storage Networking credential:
While many of the SAN switching topics overlap between CCIE Storage Networking and CCIE Data Center, such as VSANs, Basic & Enhanced Zoning, SAN Trunking & Port Channeling, iSCSI, and San [Sic: SAN] Extension with FCIP, many features covered in CCIE SAN are not being carried over to CCIE DC, such as FICON, Inter-VSAN Routing (IVR), Storage Media Encryption (SME), and Data Mobility Manager (DMM). Instead, the SAN section of CCIE Data Center focuses more on storage features of the modern data center such as Unified I/O, Fibre Channel over Ethernet (FCoE), N-Port Virtualization (NPV), and N Port Identifier Virtualization (NPIV).
The large-scale changeover in tools and technologies (what's going out, and what's coming in to replace that content as it relates to SAN) provides some interesting details to back up my contention that ample technology ferment and change is responsible for the retirement of the CCIE SAN, and the refocusing on Data Center. And now, at long last, we also know why Cisco didn't push down the storage certs into CCNA and CCNP flavors, as they've already done with Data Center, but also with Security, Wireless,  service provider stuff, Voice, and Wireless.
---
February 6, 2013 3:31 PM
Poking around the Cisco Learning site this morning, I stumbled across their Cisco Mobile Apps page, where I found the proverbial plethora of stuff for all the major mobile platforms. Items are available for Apple iOS, Android, Blackberry, and even Symbian/Nokia, and total 32 altogether (iOS 20, Android 7, Blackberry 2, and Nokia 3). This screen snippet captures some of the more interesting items (all available for iOS):
Given that they cover the broadest spectrum of offerings, the iOS items include various basic tools, as well as outright cert prep tools. Among the tools we find Cisco AnyConnect (Secure VPN), Global Internet Speed Test, Cisco Jabber IM, Cisco Mobile 8.0 and 8.1 (turns an iOS device into a full-featured Cisco IP phone), Cisco Mobile Supervisor (extends the Cisco Supervisor Desktop to iOS devices), Cisco Unified Mobile Communicator, and WebEx. Outright cert stuff is somewhat more sparse, with the M-Learning Viewer (provides access to premium — which means "for a fee" — content from the Cisco Learning Store, available for iOS, Android, and Blackberry), and the M-Learning Test & Study tool (provides access to practice tests and related study materials, available through iTunes only for iOS) its chief offerings for cert support.
All in all, though, there's a very nice mix of tools and utilities available to mobile users from Cisco. If you haven't already acquainted yourself with what's out there, visit the Mobile Apps page to check things out!
---
February 4, 2013 4:54 PM
For those  of you who don't already know, Wendell Odom is a  pretty strong force in the Cisco certification training and learning space. That's probably because he's been covering the CCNA study guides and lots of other prep materials for Cisco Press since the CCNA Program first went live back in 1998 (and he's also the holder of CCIE Number 1624, which puts him pretty darn early in that program's history as well — those cert numbers started at 1000). To get an idea of Wendell's current body of work (out-of-print stuff would swell this display considerably) check out the Product Page at his "CertSkills" website, where you'll find numerous CCENT, CCNA, and CCNP related items.
Although he may not be posting new content to the blog anymore (or for a while), there is still plenty of content in the blog that remains worth a look-see. And in fact, his "farewell post" provides links to the best of what he considers to be his evergreen material there, including useful gear worth acquiring for CCNA and also CCNP home study and practice labs, as well as useful background and strategy info for pursuing and earning CCNA certification. Though readers who've earned at least CCNA or CCENT credentials are likely to be familiar with Mr. Odom's fine body of work, newbies should dig in and start processing his many and varied items of content sooner rather than later. A trip to this farewell posting, and the resources to which it points, will be a worthwhile investment of their time.
---
January 31, 2013 9:48 PM
I couldn't help but notice on Google+ yesterday that Mirek Burnejko over at ITCertificationMaster.com has updated his reasonably comprehensive compendium of cloud-oriented certifications: prosaically enough, it's entitled "List of Cloud Certifications." Since he last compiled this list 6 months ago, the number of sponsors has stayed fixed at an even dozen, but the total number of credentials has jumped from 29 to 48 (a 65% jump in the overall count).
Curiously enough, in my Top 5 IT Cloud Certs article for Tom's IT Pro (published more than 6 months ago, on April 17, 2012) I included at least one credential — namely, the Licensed ZapThink Architect — that didn't show up on Burnejko's radar, and allude to a few others that likewise didn't appear in his story, such as the Cisco CCDE which is starting to include ever more cloud emphasis in its coverage and content, and coverage for the CA AppLogic "Cloud Platform" (PDF document) that includes Certified Cloud Operator and Certified Cloud Architect credentials among its offerings.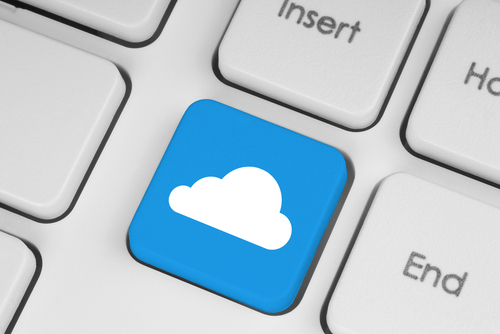 Insubtantial and amorphous though it may be, for IT pros the cloud's the place to be!
[Image Credit: Shutterstock 110633486]
This all makes me wonder what else might be out there in cloud certification land, so I'm probably going to have to wander out and see what else I can find sometime in the relatively near future. It also looks like I should contact the editorial staff at Tom's IT Pro, and ask them if they'd like me to update the Top 5 piece from last year.
Burnejko recommends the CompTIA Cloud Essentials, MCSE: Private Cloud, the Oracle Certified Professional Database Cloud Administrator, and the VMware Certified Professional – Cloud (aka VCP-Cloud) as his top picks, where I drop the Oracle and VMware items in favor of an HP Cloud Architect cert, a raft of IBM and CloudSchool offerings, and the Licensed ZapThink Architect cert. I'm completely in agreement that the new MCSE: Private Cloud has a place in the Top 5, as does the VCP-Cloud, and need to do more research to see who gets the remaining 5th place among all the other possible contenders for this kind of survey. Should be interesting to poke around, and figure it all out!
---
January 30, 2013 3:29 PM
Last week, Microsoft announced the introduction of a new MCSD credential that focuses on application lifecycle management, often abbreviated as ALM. Earning the new MCSD: Application Lifecycle Management certification requires passing three exams:
70-496 Administering Microsoft Visual Studio Team Foundation Server 2012
70-497 Software Testing with Visual Studio 2012
70-498Delivering Continuous Value with Visual Studio Application Lifecycle Management


Microsoft adds a lifecycle management option for the MCSD.
The supporting materials on the cert page also include an ALM virtual machine and hands-on labs for free download. In fact, there are 21 such hands-on labs, which combine to take a scripted approach to learning the content for the MCSD: ALM certification. It's almost the same as a free, in-depth training class to help candidates get ready for the various exams. Very cool: check it out!
---
January 28, 2013 5:34 PM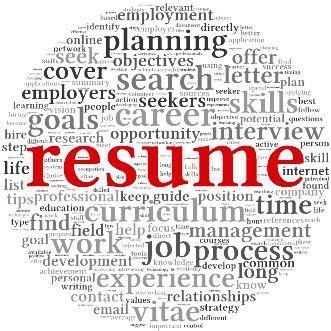 Steer clear of double-talk in professional resumes and cover letters.
Image credit: Shutterstock 110459915
There's a fascinating article in the latest online issue of Certification Magazine, entitled "Do's and Don'ts of Resume Writing." It not only makes the valid point that vague and amorphous terminology is not a good thing in a professional resume (or cover letter, either, for that matter), it also steers resume writers clear of some particularly content-free phrases hiring managers and HR professionals have learned to wince upon seeing in job applications and surrounding materials. Here's their  list of  responses to the question "What is the most overused or meaningless phrase you see on resumes?" in alphabetical order:
Flexible: If you are able to adapt quickly and effectively to new circumstances and situations, it's better to describe how you've done so — perhaps by explaining how you responded to major changes at work, or dealt with unpredictable elements in your working day — than to simply label yourself as "flexible."
Hard Worker: Everybody loves a hard worker, but what does this really mean? When you wish to reflect your work ethic, it's better to explain why, when, and how you went above and beyond normal working requirements or output, and what resulted from your extra efforts.
Highly qualified: Of course, you embody this characteristic, but it's much more productive to explain what your qualifications are, how you established them, how you keep them sharp and fresh, and what kinds of things you've learned and done that bring value to your working life. This is also where you'll want to go into your IT certifications, when they were earned (and last renewed, if applicable), how you use them, and what they bring to your collection of skills and knowledge.
People person: If you want to stress your ability to communicate and interact well with others, you're much better off explaining how you've done these things in recent project, how you've been able to win over unhappy or unfriendly colleagues or customers, or even to turn grumpy or curmudgeonly types into motivated tech reviewers or beta testers (a favorite gambit of mine, upon learning that incredibly persnickety individuals make great beta users of new tools, technologies, and documentation).
Problem solver: Generalities are all well and good, but if you've solved problems — especially serious or difficult ones — you can count on your audience to draw this conclusion about your skills and abilities much better by describing what you did, why and when you did it, and what resulted from tacking (and solving) particular problems.
Self-starter: In environments where supervision is intermittent at best, IT professionals need to be able to work with management to set goals, report on progress, and get things done without too much (or any) babysitting required. Here again, if you explain how you've managed yourself well, and made progress an important part of your work ethic, you can count on interviewers and hiring professionals to draw this conclusion on their own without explicitly labeling yourself.
Team player: In today's informal, ad-hoc organizations it's essential for anybody looking for work to describe how they cultivate successful cooperation and collaboration. A couple of good examples will make this point for you, too. Explain how you've contributed to group efforts, and your team skills will announce themselves.
This quote from OfficeTeam executive director Robert Hosking is a masterpiece of understatement: "A resume full of cliches but short on specifics won't be memorable to hiring managers. Employers want concrete examples of professional achievements as well as descriptions of any transferable skills that can be applied to the open position." This is a case where it's clearly preferable to blind your interlocutors with science than it is to baffle 'em with BS. You've been warned.
---