---
July 19, 2013 7:00 PM
In trolling for blog fodder this morning, I came across an interesting post over at TrainSignal, which in turn depends on an interview with Tumblr founder David Karp on the Colbert Report last Tuesday (7/16/2013). There's a link to the actual interview in the blog post, which is entitled "Computer science students should stay in school, says billionaire high school dropout."
Looking at the youthful Mr. Karp, I can't help but recall certain of the lyrics from the Dire Straits song "Money For Nothing…" (which is not intended at any kind of slight to his inestimable accomplishments).
Karp tells viewers that he dropped out of high school after his freshman year of high school, but only because he couldn't get any useful computer training where he was going to school. Nowadays, says he, students at nearly every high school have the opportunity to learn about programming and computer science as part of the curriculum, and should take advantage of every such opportunity presented to them, if that's where their interests lie. There's lots of other interesting and worthwhile content in the interview (visit the TrainSignal link above to see it in full), but to me the point worth noting for this blog is that even those who succeed against the odds still recommend that young people work their way through the educational system before entering the workforce. Now, if I can only convince my 9-year-old to agree when the time comes to try to keep him focused and making progress in about 5 years, perhaps he'll be ready to listen to Mr. Karp at that time as well! I can only wish the same for other parents reading this, and add "get certified in IT" to  my recommendation of "stay in school" for those young folks pondering a career in IT, but not quite sure how to get there from here.
July 18, 2013 7:30 PM
When the new Microsoft Certified Solutions Master, or MCSM, credential made its debut a couple of years back, three of those credentials included a mandatory training requirement (MCSM: Communication, MCSM: Directory Services, and MCSM: SharePoint). Over the past two years, two other versions — namely MCSM: Data Platform and MCSM: Messaging — had already relaxed the mandatory training requirement (which can cost between $12 and $20K in the USA) for their candidates. As of July 1, 2013, none of the MCSM credentials come with a mandatory training requirement anymore: for all of them training is now optional and recommended, rather than required for some, but not for others.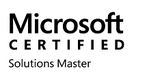 When I first learned about these credentials in late 2011 through mid-2012 they were still shrouded in mystery. But over the past 18 months or so, the outlines have clarified considerably and uptake has started to occur. I don't believe there are more than 200 MCSMs certified in any specialty as yet, and believe further than some specialties may not yet have hit the 100 mark (this is an educated guess on my part, because MS no longer discloses certification counts by title). But it does look like the Microsoft Master level credentials are starting to ramp up, and I have to expect that the slope will steepen thanks to the elimination of a potentially onerous mandatory schedule for three weeks of high-dollar on-campus MS Official training classes.
Of course, some candidates — especially those who can secure funding for classroom training in whole or in part from more generous employers, or those whose employers contracts with MS include "coop" dollars for classroom training — will still attend such classes. But for would-be professional consultants just getting started or in the early phases of their careers (which has to be a sizable portion of the target audience for these credentials), the savings on classroom training will go a long way toward making these certs more affordable and thus also, more attainable.
Good job, MS: glad to see your Learning folks taking proper cognizance of market conditions and realities.
---
July 15, 2013 5:53 PM
I've said it before, and I'll probably say it again: video cert training company TrainSignal's $49 a month subscription deal for the entire training catalog — which includes a large number of Microsoft, Cisco, CompTIA, Citrix, VMware, and CWNA certifications among its offerings — is one of the best IT certification training deals around. Sure, this company is in business to make money off aspiring IT cert candidates, but they seem to have also made it their mission to make the process affordable, interesting, and where possible, fun. That's why I pay attention to what they talk about, and tune into their blog from time to time, too (self-disclosure: I've written cert prep advice pieces and some "guest blogs" for them in the past, as a contractor to the company). Here's a great Trainsignal blog post that popped up last week that I think is not only worth reading, but a follow-up post of my own: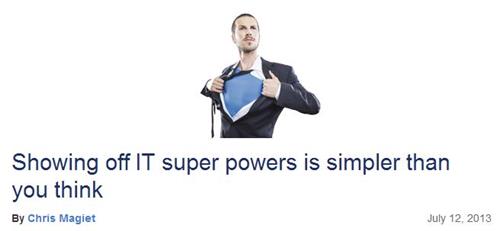 Site editor Chris Maiget's latest (7/12/13) blog post makes some very good points on how to "show off your IT superpowers."
Basically, Maiget's blog post makes the point that if you get active online, and start posting on forums, bulletin boards, and in discussion groups, you can help others with IT issues or questions, while also improving your "IT street cred" and raising your profile for a raise, a promotion, or even your next job. Maiget cites the active Spotlight on IT area on the busy, busy Spiceworks website as a good place to get going with showing what you know and can do. He also makes some additional interesting points in the same vein, many of which I've recommended myself right here in this very blog, too:
Join user groups: I've recommended these as good sources of access to knowledgeable peers, and as great ways to get support and find study groups when preparing for a cert exam, but user groups are also great places to strut your stuff, and to help others out, too. Chances are that most IT pros will find opportunities to give help and support in these environments as they can also get the same things for their own professional and certification development purposes.
Start a tech blog: If you have a lot to say on various technical topics, you've got the most important ingredient for a good blog: lots of content! If you keep it up, and get some good stuff out there, this can be a huge career booster.
Find fun side jobs: From part-time paying work to volunteering for a civic or charitable organization of your choosing, IT people are always in demand to help out. In particular, I have often advocated volunteering as a great way to help yourself by gaining knowledge and experience, while also helping others who can benefit from your time and effort.
Become a beta tester: there's no better way to get on the leading edge (and often also, get free software) than to sign up as a beta tester for software, or even certification exams for that matter (taking a beta cert exam is often cheaper than the commercial version, or it might even be free, and if you pass you'll get credit for that exam for or toward a credential, too).
In general, I like the idea that doing something extra — especially helping others with what you know and can do — comes back around to help your professional profile and career development. I hope that you not only like this idea too, but will decide to try out one or more of these suggestions, and see them come back to your own ultimate benefit.
---
July 12, 2013 5:55 PM
David Foote and his company, Foote Partners LLC, are well-known trackers and purveyors of IT hiring, salary, and market trends information. A story based on one of their recent analyses of the US Bureau of Labor Statistics' jobs figures appeared on July 8 at the Information Management website that cites some interesting trends and encouraging figures.
The same slow, steady growth that has characterized the overall economy also plays into IT hiring of late. Though some IT sectors are doing better than others, all remain in positive growth mode.
[Image credit: Shutterstock 1239332671]
That story, entitled "Tech Hiring Ends First Half of 2013 with Widespread Gains" is chock-full of interesting stats and figures, which I will now recite:
For job segments that represent IT careers, there's been a net gain of 18,200 jobs for June (versus 9,800 such jobs in May, for a delta of 8,400). This is the highest month-to-month gain since January 2013.
IT job growth for the first half of 2013 is 43 percent higher than for the same period in 2013.
The management and technical consulting sector saw 8,400 new hires in June, which more than doubles the same counts for May. Foote observes that this makes for "one of the hottest growth segments for IT and data hiring over the first half of 2013."
Computer Systems Design and related services has been another big gainer, with 7,300 new jobs for June alone, and nearly 31,000 new jobs for this sector for the first half of 2013.
Following four months of declines in the data processing and hosting sector, June witnessed a modest but welcome increase of 1,800 jobs in that sector.
The telecommunications sector also managed to continue its barely upward but steady rise, with only 700 new jobs in this niche. Nevertheless, according to Foote, this section has enjoyed a increase in job counts for every month of 2013 so far, for the first time since the job market started going south in 2008-2009.
Looking at all of this data and its recent historical patterns, Mr. Foote remains cautiously optimistic that IT hiring "should continue to be a source of job growth through 2013." Here's what else he had to say on this subject: "… IT jobs have been on a sustained growth upswing and wages are holding steady if not growing slightly. The bottom line here is optimism for IT workers based on positive momentum that started in October [2012] and has been running through the first six months of 2013." From my perspective, Mr. Foote is absolutely correct, and clearly understands that there's no excuse for anything even close to "irrational exuberance" any time soon. The long, dragged-out trend of agonizingly slow and modest recovery appears set to continue for some time to come!
---
July 10, 2013 5:15 PM
When I saw this announcement from Oracle last week, I was forcibly struck by how much the cloud is reshaping the strategies, offerings, and certifications from so many companies and organizations right now. And in a conversation with a Pearson Publishing editor a few minutes ago, I was also reminded how quickly this evanescent landscape can move around. Understanding that Oracle's support for and take on the cloud is coming into closer alignment with that of other companies (and the general consensus), I decided to search the All Certifications page at Oracle University for the c-word (cloud, that is), to see what popped up.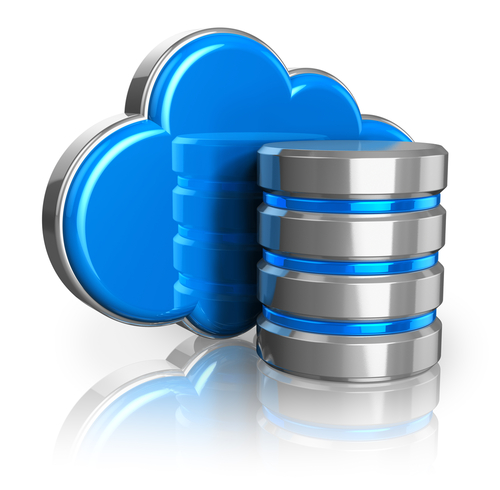 Like it or lump it, Oracle is getting into the cloud.
Image Credit: Shutterstock 104080010
Here's what I found on the "All Certs" page, by order of appearance
RightNow CX Cloud Services
Oracle RightNow CX Cloud Service 2012 Developer Certified Implementation Specialist
Oracle RightNow CX Cloud Service 2013 Developer Certified Implementation Specialist
Taleo
Oracle Taleo Recruiting Cloud Service 2012 Certified Implementation Specialist
Oracle Database 12c
Oracle Certified Professional, Database Cloud Administrator
Oracle Certified Master, Database Cloud Administrator
Involver
Oracle Cloud Application Foundation Certified Implementation Specialist
Exadata
Exalogic Elastic Cloud X2-2 Certified Implementation Specialist
What does this tell us? Well, of the 7 credentials mentioned, 5 of them are specialist grade certs, with exactly one each OCP (Oracle Certified Professional) and OCM (Oracle Certified Master) credential. To me, this speaks of a cloud focus at Oracle that is still working its way in from the edges. The specialist credentials are uniformly aimed at very specific platforms — as a specialist designation almost always warrants — and come largely from acquisitions outside the Oracle database core. But seeing the "Cloud Administrator" label now attached to the OCP and OCM cornerstone certifications shows that the cloud has found a place in the very heart of the Oracle certification program.  I expect to see many more specialist certs with Cloud in their names show up in the Oracle stable in the months and years ahead, and to see the Cloud Administrator OCP and OCM become increasingly important in the Oracle certification collection. Can a Cloud Architect entry be too far in the future? I think not.
---
July 8, 2013 3:37 PM
There's certainly been a lot of ranting and raving about Congress's failure to keep Stafford loans at their historically low interest rate of 3.4 percent. And, as of July 1, rates on those loans have doubled, from 3.4 to 6.8 percent. I'd thought this to be an undeniable tragedy, until I heard Matthew Chingos of the Brookings Institution's Brown Center on Education Policy, interviewed on NPR this morning (to hear the interview, check out "Congress Called On To Reverse Student Loan Rate Increase").

Upon reflection, I can't see why student loan rates shouldn't float on market conditions, as mortgage rates have always done.
(Image source: Fetcharate.com)
But it turns out this not may be as big a deal as it sounds at first. Among numerous items of interest that emerged from the Chingos interview, here are some high points:
affects only current college students taking out new Stafford loans after July 1, 2013
for typical borrowing over a 4-year period, the higher interest rate results in an average increase of $30 a month for loan payments
income-based repayment limits repayment on student loans to 15% of overall income, to cap overall outlays for those starting out in entry-level jobs
Chingos' most important point — and one that I have to agree with upon further reflection — is that Congress should get out of the business of setting interest rates for student loans. The President, the Republicans, and some Democrats — alas, not those in the Sentate, who are holding things up at the moment — all agree that student loan rates should be pegged to some market benchmark (such as the Fed's prime lending rate) and allowed to float with financial conditions. When interest rates go up, student loan rates should follow, and vice versa.
Gosh! This is how pretty much all other loan rates work, so although I can understand that students and their parents might want to see the historically low 3.4 percent rate extended, this puts taxpayers in the position of subsidizing student loans when rates go higher (as they are quite likely to do in the next year or two). Given that today's prime lending rate is 3.38 percent, even a formula of "prime rate plus two percent" (a very standard rate for credit cards, mortgages, and other loan instruments) would still beat the automatic doubling to 6.8 percent, if it were to be adopted by Congress.
At a bare minimum, I'm relieved to understand that the current situation brought on by the sequester doesn't necessary equate to financial ruin for students and their families for those seeking new Stafford loans. I'm even more relieved to learn that this affects only new loans, not the huge volume of existing loans already out through the Stafford program.
---
July 5, 2013 1:45 PM
I've been thinking over the old Greek myth about Charybdis (a monster who created a whirlpool) and Scylla (a large, dangerous rock, both of whom sat opposite one another in a narrow strait on the Aegean sea) in thinking about the employment situation lately. As the old story goes, to avoid one of these hazards was to crash straight into the other. Our modern-day equivalent is that we really do need unemployment to keep dipping lower to provide opportunities for economic growth and improvement, but at the same time Mr. Bernanke has announced that the Fed will reduced its buying of mortgage and treasury securities (currently running at $85B per month) as and when unemployment starts to dip. And when the magic unemployment number gets to 6.5 percent, the quantitative easing will cease.
Thus our current Scylla is the unemployment rate, which continues to move downward at a snail's pace, while Charybdis is the promised (or threatened) end to economic stimulus from the Fed. If we don't continue to see improvements in unemployment, we're stuck in a stagnant economy. But as quantitative easing is itself eased off, the markets will suffer from a lack of the liquidity that has kept them humming along for the past few years despite only slow and fitful improvement to the underlying economic fundamentals.
Is there a shipwreck of some kind in our future? Navigating between the two monsters is notoriously difficult, but it has been done before. Hopefully, between the Fed and fiscal policy on the one side, and overall global economic improvement on the other side, the powers that be can steer a course between Scylla and Charybdis that will see us make it through that hazardous channel. Cross your fingers!
Oh, and about those numbers: overall jobs grew in June by 195,000, with information largely unchanged, and boosts in professional and business services (plus growth in health care) showing a slight upward trend across those areas for IT workers. Find the June report in its usual online location for more details.
---
July 1, 2013 2:49 PM
In the past month, a new voice has popped up in the Cisco Learning Network blogs. The poster is identified only as Danielle (user name DLisius), and the name of the blog is "Certifications for Success." A little spelunking via LinkedIn tells me that Danielle is a Marketing Intern at Cisco, and I'm guessing she's been tasked with provided a "gentle introduction" to Cisco certification for those who might be curious, or just starting out, with the California networking giant's certification programs and offerings.  Her latest post is dated June 27, and entitled "Know Your Certification Options." It does a nice  job of presenting the current Cisco certs outside the specialist arena in tabular form. I've reproduced the bulk of that table in even more abbreviated form below, omitting the Cisco Pinnacle certification — the Cisco Certified Architect (CCAr) which would show up as the sole occupant of a sixth column labeled "Architect" with a single occupied cell under the Design heading (the only category for which the CCAr is currently available; I skipped this table elaboration — Ms. Lisius presents it as a single two-row entry before the four column layout for the other non-specialist certs show below in the original).
It's a nice compact roadmap to the bulk of the Cisco Professional Certifications, and worth consulting and using for that reason. Nice job, Ms. Lisius! Enjoy!
---
June 28, 2013 2:16 PM
GRC is shorthand for IT Governance, Risk Management, and Compliance — an important and increasingly necessary area for IT specialization, particularly for those who aspire to climb into management ranks in the field. France-based multinational MEGA is a leading company in this field, which often goes by the shorthand name of "operational governance," and has named Patrick Wells (its Director of Business Development) to head a committee now being formed at the Open Compliance and Ethics Group (OCEG, a self-professed "global nonprofit think thank and community") to develop an architect level certification organized around the its GRC capability model.
Interestingly, OCEG certifications currently fall under the umbrella of an organization named GRC Certify another nonprofit that specializes in helping professionals "demonstrate [their] understanding of GRC standards and methodologies through professional certification." The group already has a pretty full slate of certifications, as shown in this graphic snipped from their "Get Certified" page:

The GRC Certify offerings already mention professional, auditor, enterprise architect and master-level credentials.
Further exploration of the GRC Enterprise Architect Certification (GRCE) reveals that this credential is "coming in 2013," so I suspect that the committee that Mr. Wells has been named to head is the same group that will be responsible for defining and promulgating this credential. Since that appears to be the case — I spoke to MEGA's USA PR person, Daniel Hebda, who confirmed that Mr. Wells is indeed heading this committee, and also left Mr. Wells a message asking for more information about what's going on here — I'm guessing that this schedule may be challenging enough that a slip into 2014 for the complete program to be defined and an examination to become available wouldn't be a huge surprise.
Nevertheless, the program and its offerings look very interesting, and are probably worth looking into further for those already toiling in, or interested in moving over into, the governance, risk management, and compliance part of IT operations. As and when I learn more about what's up with GRC Certify, OCEG, and the GRCE in particular, I'll report back with more details and information.
[Shout out to Anne Martinez at GoCertify.com, whose 6/26/2013 press release introduced me to this emerging architect-level credential, its parent organizations (OCEG and GRC Certify), and the other credentials in their GRC program.]
---
June 26, 2013 2:26 PM
The Born to Learn blog is Microsoft Learning's official mouthpiece for all kinds of interesting and useful updates and information about its certification credentials and exams. Just yesterday Erika Cravens posted an item entitled "Windows 8.1, Server 2012 R2, System Center 2012 R2 and Certification Updates" that answers lots of questions that I and other cert people have raised about the impact of impending updates to those software products and platforms.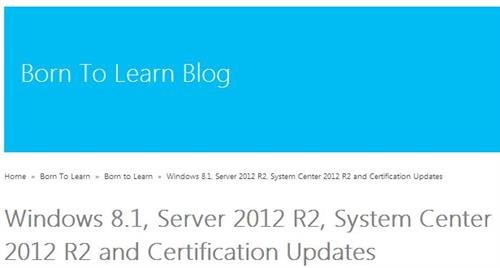 Born to Learn provides some details where only speculation and educated guesses had been available.
Here's the skinny on what's going on with exams and certifications related to Windows 8, Windows Server 2012, and System Center 2013, reworded from the blog post's content:
1. Exams you take now on current versions (Windows 8, Windows Server 2012 R1, and System Center 2012 R1) continue to count toward existing MS certifications (MCSA and MCSE mostly) even as exams change to accommodate the upcoming versions later this year.
2. Born to Learn will continue to provide information about certification and exam changes, including more information about changeover dates and details about planned adds, changes, and deletions for exam content and coverage.
3. Exam numbers will not change, so candidates must take responsibility to keep up with changes themselves (check the blog, and compare current objectives to the ones you started working from to keep yourself apprised).
4. Microsoft will make training content available to candidates to help them prepare for changing exam content; current training will still help, but some new content will be necessary to get ready for changes and new introductions in the revised exams.
5. JumpStart courses for Windows Server 2012 R2 and System Center 2012 R2 are already open for registration: see the links for more information about dates, times, and sign-up: What's New in Windows Server 2012 R2 Jump Start and What's New in System Center 2012 R2 Jump Start.
---