---
August 14, 2013 5:10 PM
I get lots of e-mail from readers of this and other blogs I write on IT certification and career development topics, which also include my "Making it in IT" blog for Tom's IT Pro, and another blog on the same general topics for PearsonITCertification.com. In the last couple of years, I've fielded numerous queries that might best be summarized as "How can I future-proof my IT career?" Before I provide some information on this process, let me explain first that future-proofing is something of a misnomer, in the sense that there's really no way to make decisions here and now that can keep your career safe and secure for more than 3-5 years.  But where careers are concerned, change comes so thick and fast that future-proofing can only protect a career for those topics, tools, technologies, and platforms that we already know about. As futurologists are fond of observing, half the jobs (and supporting infrastructure, including the topics, tools, and so forth just mentioned) IT professionals will be doing in 10 years, don't even exist yet! That makes serious future-proofing something of a contradiction at best, and an impossibility at worst.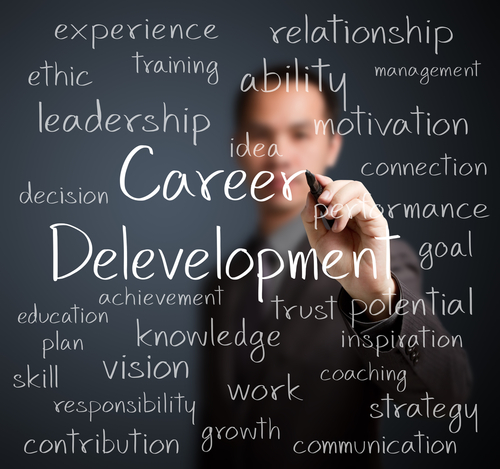 Future-proofing is really just a synonym for well-planned, regular, and systematic career development practices.
But this constant ferment points to a few important principles that IT professionals can use to keep up with (and in many workplaces, ahead of) emerging and important topics, tools, and technologies:
1. Keep up with technology, tools, and platforms. As a serious professional, you owe it to yourself, your employer, and the people whose jobs you help to enable, to keep an eye on what's new, interesting, and potentially useful as it touches upon the platforms, tools, technologies, operating systems, applications, and so forth, that you work with and support.
2. Choose and pursue relevant IT certifications. For most technical specialties in IT, lots of vendor offerings, and key soft skills (project management, IT governance, risk management, and more) you can find, pursue, and earn relevant certifications to demonstrate and validate current skills and knowledge. The best of these credentials will require regular updates or continuing education to make sure you keep those skills sharp, and that knowledge up-to-date. Use these credentials as a way to keep yourself learning — and earning — in the IT world.
3. Participate in professional activities, groups, associations, or societies. Like-minded (and -focused) IT professionals often congregate through professional groups of all kinds, with active local chapters in many larger metro areas, and active national or global parent organizations holding periodic conferences or meetings. The real goal in joining and participating in such organizations is to spread knowledge, foment learning, and develop a shared sense of purpose and identity. Such organizations are also great for interpersonal networking, and learning about (or even searching for) the next rung to climb on any given career ladder. Please: make use of the opportunities these groups present.
4. Give something back to express your gratitude for what you've got. Whether it's working with underprivileged kids to teach basic and technical literacy skills, or mentoring somebody who's just getting started down the path to an IT career, you can learn a lot about yourself, and help others to get started and find success in areas where you toil, learn, and earn yourself. Chances are that somebody has helped you get where you are today. Why not pay it forward, and do likewise for others? You'll often find new interests, and discover new subjects and technologies worth digging into for your own personal development, by helping others figure out what they want to do in IT (or elsewhere in life) and then helping them to achieve their goals.
Though none of these things I've described can future-proof your career indefinitely, doing some or all of them will provide an ongoing impetus to keep you engaged, learning about, and active in your field. Ultimately, it's what you can do today, and are planning and learning how to do for tomorrow, that makes for an ongoing, interesting, and engaging professional life. The drive, attitude, and relationships that you cultivate and develop will bestow a certain amount of future-proofing all the time in small and easy-to-swallow increments. Keep it up, and you'll keep the future-proofing going. That's it!
August 12, 2013 5:22 PM
Last March, I blogged for PearsonITCertification.com about certifications related to big data and data analytics. In researching that specific patch on the certification landscape, I was able to uncover just over two dozen related credentials from organizations such as Cloudera (3), EMC, HP, IBM, Oracle (10), and SAS (8), among others. I plan to make a systematic search of this arena for Tom's IT Pro in coming months, but was not at all surprised to get an e-mail from Information Management recently to notify me about another new credential in this fast-growing area. It's from an organization known as INFORMS (the Institute for Operations Research and the Management Sciences) and it's called Certified Analytics Professional (aka CAP).

While the cert is now announced, the first exams won't be offered until early October (check cert page for "Upcoming 2013 Exam Dates" for more info).
To qualify to take the CAP exam, candidates must have a Bachelors (MA or MS) or a Master's degree, and varying levels of work experience (7 years plus BA in unrelated field, 5 years with BA in a related field or an MA in an unrelated one, or 3 years plus an MA in a related field), along with employer verification of soft skills and "provision of business value". See the application form for more specifics, and the candidate handbook for more details about the content and coverage of this IT certification (both documents are in PDF format).
---
August 9, 2013 3:12 PM
Microsoft is going to accommodate the many changes to the UI and APIs that the transition from Windows 8 to Windows 8.1 (and Windows Server 2012 to Windows Server 2012 R2) will bring by doing an "in-place" updates to many of its training courses and IT certification exams. By in-place update, I mean that MS will revise the questions for these exams to reflect new capabilities in Windows 8.1 and Server 2012 R2 without actually changing the exam numbers for the certification credentials affected thereby. In addition to the Windows 8 focused exams 70-687 and 70-688 for MCSA: Windows 8, this affects not only the MCSA: Windows Server 2012 exams (70-410, 70-411, and 70-412), but also MCSE exams (most notably, 70-413 and 70-414 for MCSE: Server Infrastructure, but also 70-415 and 70-416 for MCSE: Desktop Infrastructure, and 70-246 and 70-247 for MCSE: Private Cloud as well).
But wait: there's more!!!
Looks like the HTML5 and CSS3 content for the Microsoft Virtual Academy training will also get some rework to accommodate changes in Windows 8.1 and Windows Server 2012 R2, too.
Developers, it seems, will also have to learn more about new features and capabilities related to HTML 5 in the upcoming updates to the principal MS OSes as well. Just yesterday, Matthew Calder posted to the Born to Learn blog that a refresh to existing JumpStart classes (Developing Windows Store Apps with HTML5 JumpStart, and Advanced Windows Store App Development Using HTML5 and JavaScript JumpStart) will kick in on August 22. Here's what he says about content for this free online class:
Learn how the new Windows 8.1 features can make your apps richer and more integrated by taking these two half-day courses, taught by two Microsoft Technical Evangelists with a passion for the technology: Jeremy Foster (@codefoster) and Michael Palermo (@palermo4).
The refresh course is called Windows Store Apps with HTML5 Refresh JumpStart (registration link), and runs all day (9AM – 5 PM PST/UCT -08:00) on August 22. Those developers who are interested in keeping up with changes to the Modern UI and Windows Store apps in Windows 8.1 will definitely want to attend (or stay tuned to blog postings to be informed when recordings of the live sessions are made available, which usually happens 30-45 days after the live training event occurs).
---
August 8, 2013 4:57 PM
Late last week, I had the pleasure of speaking with several members of the Learning@Cisco team about the company's future directions for SDN, including Jeanne Beliveau Dunn (VP/GM) and Tejas Vashi (Director, Product Mgmt). The focus of our discussion started from a typical marketing PowerPoint slide deck, entitled (somewhat ominously, I thought initially) "Software Automation Drives Evolution of Industry Job Roles." But our discussions quickly departed from an orderly progression of key marketing messages to a free-wheeling discussion of a pending sea change for the networking industry as we know it today, and what this could mean for job roles, training, and certification going forward.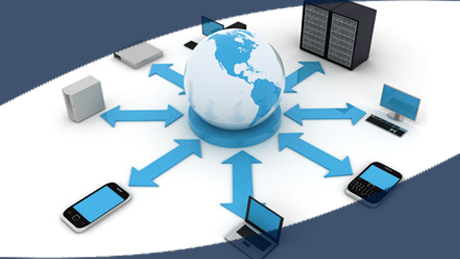 Software Defined Networking separates data flow from data and networking control, with all kinds of interesting results.
[Image Source: Coursera, which offers a great, free SDN course online.]
Although there's lots of buzz around SDN nowadays, and it's associated with all kinds of key tools and technologies, there's also no denying that two key technology factors are driving SDN relentlessly forward. First, is virtualization, which now embraces network infrastructure elements of all kinds – including switches, routers, UTM, and more – along with the more typical clients and servers more commonly associated with data center consolidation and VDI. Second comes cloud-based computing, which not only puts virtualization through a set of sometimes harrowing paces and uses, but which also presents extremely compelling opportunities for organizations at all scales to forgo capital IT investment in favor of a flexible and scalable "pay-as-you-go" consumption model for technology deployment, maintenance, and use.
These changes affect IT at all levels, and are more profound and far-reaching than many of us really understand at present. Personally, I'm convinced that we're standing on the leading edge of a series of technology developments that are going to remake every aspect of IT and technology use as we understand it today, and that SDN will contribute heavily to the form and fashion of 21st-century information technology, particularly in the next decade (the 2020s, that is) and beyond. Learning@Cisco apparently agrees with my assessment though they see it somewhat more narrowly than I do: in a "Vision" statement in the slide deck, for example, they talk about creating a "next generation of loyal customers that will transform the world through the power of the network" where I tend to see things a bit more broadly than that. But Learning@Cisco's strategy to help realize this goal resonates strongly: it's stated as an attempt "to remove barriers to education by creating new business models, new platforms, and accelerating talent development."
And the way in which this vision translates into Learning@Cisco's understanding of how job roles must evolve going forward is also pretty interesting. They see today's landscape as populated by a four-tier stack of job roles (presented here in bottom-up order):
Support Engineer: typical network operations technical staff tasked with routine maintenance, troubleshooting, break-fix, and so forth.
Network Engineer: senior networking technologist, with oversight on Level 1, escalation responsibility, deeper technical engagements and specializations.
System Engineer/Network Designer: Ranges from design and deployment specialists to overarching network architect responsibility.
Business Application Developer: provides the software and services that deliver business value from investments in networking services and applications, seeks to provide competitive advantage and increased productivity/ROI.
That landscape is in the process of changing to a different set of four layers, best expressed as follows:
Software Automation Engineer: starts from the support engineer foundation from the preceding worldview, but adds basic scripting/automation use skills to refocus that role more on software and less on hardware.
The Software Automation Developer is a new role, one that concentrates on developing network applications to unify, present, and manage the various sources of information about SDN components, and to help businesses make best use of their features and functions.
Software Automation Designer: provides architectural insight and oversight as to what kinds of combinations of and organizations for SDN components are needed, and drives design and development of enhancements for existing such components, and creation of new ones as needed. Works to ensure that software and automation controls provide necessary management, monitoring, and reporting capabilities.
The Business Application Developer still resides at the top of this hierarchy and performs more or less the same role as always, though he or she must now be aware of underlying automation and software capabilities, to make effective use of same.
The result is what Learning@Cisco calls a "software-enabled network" that makes full and productive use of SDN components, tools, and automation.
What this is going to mean is the development of a new curriculum and certifications for the Software Automation Developer role, but Cisco Learning isn't yet ready to talk details, deliverables, or dates. They're still working on their training and certification models, requirements, and credentials. I'm looking forward to learning more as ongoing work bears more fruit. Count on me to keep this blog posted (pun intended) about further developments as and when they become available. One thing's for sure: this should make for some very interesting Cisco certifications.
---
August 5, 2013 2:34 PM
I found an interesting press release from CompTIA this morning, thanks to a tweet from GoCertify.com. It seems that the organization has decided to retire its Green IT and IT for Sales exams at the end of this year (12/31/2013).
The press release cites "changes in the IT skills marketplace" as the reason for these changes, and provides this additional explanation for the Green IT retirement:
Introduced in 2010, the CompTIA Green IT certification was designed to validate knowledge and skills necessary to implement environmentally sound techniques within an organization's IT infrastructure. "The product was developed at a time when organizations felt their employees needed to know more about green IT," said Carol Balkcom, CompTIA director of product management. "However, at this point in 2013, green IT has become embedded in the way companies generally do business."
I'm not sure I buy this explanation completely, because while IT organizations have moved toward greener pastures, so to speak, that migration is by no means either complete or ubiquitous. My best guess is that demand for the exam didn't meet expectations, and CompTIA has decided to pull the plug because they're not generating the kind of revenue they need to justify keeping on — and keeping up — with rapid changes and developments on the technical side of this field.
It's absolutely certain that the need for green IT skills and knowledge has only increased since the cert was introduced in 2010. Thus, while the CompTIA members may have felt like IT professionals needed to know more about the field, the response to the cert as measured by the number of seats reserved to actually take the exam is likely to have fallen short. Does this mean that IT professionals felt the cert was unnecessary? Perhaps. It is possible that other credentials — such as the Sustainability Professional for Information and Communications Technology (SP-ICT) or the Exin Green IT certificates — might have absorbed more marketshare and uptake that CompTIA Green IT? Again, perhaps.
I'm sorry to see CompTIA vacate this patch on the cert landscape, but I have no trouble understanding why they might choose to do so. They've shown themselves ready to move in and out of market areas — think about the Convergence Technologies Professional+, e-Biz+, DHTI+ (digital home technology integrator, which replaced the HTI+ in 2007), and even RFID+ — as return on their investments in technology areas fails to materialize.
---
August 2, 2013 2:05 PM
As I was listening to NPR this morning, I heard job gain estimates that ranged from a low of 170,000 to a high of 200,000 from the economists, employment organizations, and labor pundits polled for their best guesses as to what the July 2013 Employment Situation Summary* might contain. I also heard broad consensus that overall unemployment would dip from 7.6 to 7.5 percent. As is not too unusual for such prognostications, the experts were wrong on both counts: employment was somewhat lower than forecast, with a total of 162, 000 new jobs added; also, the unemployment rate dipped from 7.6 to 7.4 percent, so that turned out a bit better than the estimates.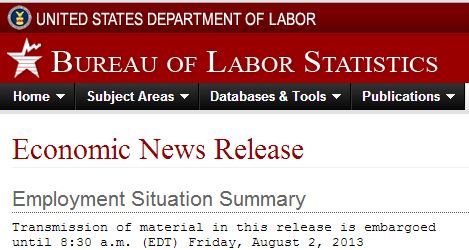 For July 2013, the numbers represent one step forward (lower overall unemployment) and one step back (lower new jobs added count than hoped/expected).
Where does this all leave us in IT? The sectors that gained jobs were in retail, food service and drinking establishments, financial activities, and wholesale, which indicates that while we're still adding jobs — and apparently not suffering from the sequester as much as some, including myself, had feared — many of those jobs are of the low-wage, low-skill variety. Nevertheless, the information sector shows an improvement (see Table A-14* for details), both in terms of number of unemployed in the sector (190,000 for 2012 vs. 172,000 for 2013) and the sector-specific unemployment rate (6.7% for 2012 vs. 5.8% for 2013). By those numbers, it seems that IT is edging ever closer to "full employment" as measured by most labor economists (where unemployment under 5.0-5.5% is considered "normal").
Does that mean it's time to break out the bubbly and start buying imported caviar to celebrate? Not quite yet, I fear. But a beer with some cheese and crackers might be just the thing this afternoon, once quittin' time rolls around. The bottom line: modest gains continue in the slow growth mode I've been chronicling over the last two years' analysis of these monthly reports from the US Bureau of Labor Statistics.
---
July 31, 2013 3:52 PM
Last week, my buddies over at TrainSignal.com  sent me an InfoGraphic entitled "What Does It Take to Conquer the MCSA?." It's a good thing they asked for my feedback, because I found a minor but significant error, which I was able to help them repair with a single e-mail message. Once repaired, however, it presents a very nice set of information, arranged as a series of 10 slide-like images, that tells an interesting story about the MCSA, and the IT professionals who pursue that certification. Here's a screencap of the first image in that series, to set the stage for what you'll find there.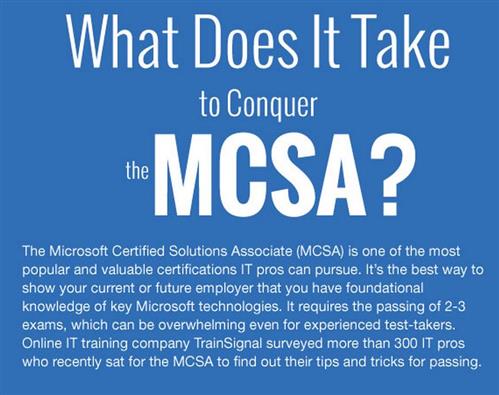 The MCSA used to stand for Microsoft Certified System Administrator but, following a hiatus from 2005 through 2011, it now stands for Microsoft Certified Solutions Associate. The program's home page provides nice pointers to all the individual credentials under this umbrella, which come in six flavors (you can follow links to all these individual items on the afore-linked home page, thereby saving me the difficulty of getting the links to match up properly here):

The MCSA is an important IT certification that defines the first step into Microsoft's professional certification ladder, which proceeds from MCSA to Microsoft Certified Solutions Expert (MCSE) and Microsoft Certified Solutions Developer (MCSD) at the second step, and then onto Microsoft Certified Master (MCM) and Microsoft Certified Solutions Master (MCSM) on the third step, before culminating at the Microsoft Certified Architect (MCA) on the fourth step.
If you're interested in the MCSA, be sure to check out the TrainSignal Infographic. And if you find yourself considering training options for same, remember that TrainSignal's  $49 a month subscription to its entire training library of MS, Cisco, CompTIA and other online cert courses remains one of the best deals around anywhere.
---
July 29, 2013 3:47 PM
The Microsoft Partners in Learning site (www.pil-network.com) offers some interesting blogs and materials from time to time. This morning, I stumbled across a posting entitled "Workplace Skills Worldwide" in their Workforce Skills Development blog. It recounts the results of studies in India, the US, and Europe that sought to recite the kinds of skills "most essential" or "most important" in evaluating new job candidates (US and Europe) or in the workplace in general (India). These questions elicited some very interesting answers.  In fact, in nearly every important way, this ends up being about "soft skills" — things like the ability to communicate in verbal or written form, the ability to analyze and solve problems, the ability to plan, organize and execute, and much, much more…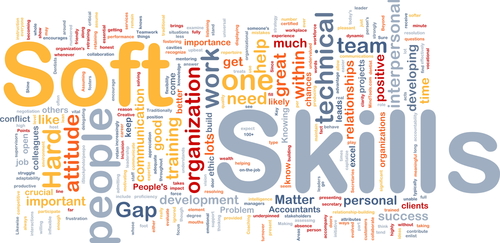 Ultimately, the real value of education comes to soft skills training and development — especially in the long term, as subject-specific knowledge bases can only degrade over time, and require constant refresh and replacement.
Here's what the blog post says in summing this information up:
For the Indian study, conducted by the Economic Times (a leading newspaper in the Indian market) the first three skills — reportedly "by a wide margin" — were:
1. Leadership skill
2. Initiative
3. Relationship management
For both the US and the European studies, the first two skills were pretty much identical:
1. Verbal communication: the ability to communicate with persons inside and outside the organization
2. Ability to work in a team structure (Teamwork)
Other interesting entries common to both — though not in the same "top 10" positions — included:
planning and organizing: able to plan activities and follow them through effectively (E8, US4: ability to plan, organize, and prioritize work)
ability to analyze quantitative data, ability to make decisions and solve problems (US 6 & 3, E4: Analysing & Investigating: Gather information to establish facts & principles. Problem solving.)
What are we seeing at work here? We're seeing that another important reason for obtaining one or more college degrees has little or nothing to do with the subject matter one studies. Rather, it has to do with the opportunity to observe and develop important "soft skills" (learning and analytical techniques and communication, not subject-specific facts, tools, or techniques). This is one very good reason why some time out from the pressures of work and making money and advancing one's career gives added value to time spent in "the academy" learning rather than going through the motions of life and work in mechanical fashion.
Here's how the blog post sums up the meaning and value of the various studies it covers, all of which emphasize abstract reasoning and soft skills over subject matters:
In Asia, the Americas, and in Europe, the lists of essential skills share many common elements. And most are skills that you won't find listed specifically in the curricula or syllabi in your school or college. Nor do these lists match up with the Common Core State Standards we've heard so much about. The most important skills, according to the world's employers, seem not to be narrowly technical, but profoundly human: to communicate, to work with others, to figure things out for yourself.

These are not the easiest skills to teach, or to measure. But unless we do, the output of our schools will not match the input needs of the modern economy.
I couldn't agree more, yet I also believe that we have to devote more time and effort to teaching these things as and how we can. That's why I've written repeatedly about soft skills over the past decade and more (run this Google search to see some relatively recent results — and more, if you care to go spelunking further from there). This is one of the most important issues in preparing anyone for success at work and in life, and worthwhile investigating for anyone (either inside or outside IT) who really wants to up their personal and professional prospects and productivity.
---
July 26, 2013 3:05 PM
In the context of reading about the results of a Security+ related contest from CompTIA this morning, I also learned that the organization has recently certified a quarter-million individuals for that certification. In a post to its IT Careers Blog entitled "CompTIA Security+ Contest Winners Announced," Leslie Hague at CompTIA not only indicated that Jeremy Caudle of Lexington, North Carolina, got the nod as the person who earned Security+ number 250,000, she also reported that he won a free year of training from web-based and instructor-led online training company Knowlogy.

With the grant of Security+ number 250,000, the credential advances to the major leagues of IT certification counts.
Hitting the quarter-million mark for any cert count is a moderately big deal, because it identifies an IT certification as of sufficiently long standing and high enough popularity to notch up a fairly big number. That certainly puts Security+ in the same league as the MSCE, MSCA, CCNA, PMP, and CompTIA's own A+ and Network+ credentials, right at the very top of the list of all currently available IT certifications.
---
July 24, 2013 4:44 PM
I mine all kinds of resources for IT certification and career tips. Lately, I've been paying more than ordinary attention to the subject of finding a job in IT. That's because my good friend, Joe, about whom I've blogged many times here — he's the guy who gave up playing pool on my Thursday night league team to pursue a CCIE five years ago, and has now passed the written CCIE exam and is prepping to take the lab exam in Routing & Switching next year — found himself laid off unexpectedly a couple of weeks ago. I've been talking to him about various strategies for finding a new job: with a CCNP and half a CCIE under his belt, he won't have too much trouble finding SOMETHING. In his case, though, the real issue is finding the right job with the right company and the right kind of growth and career advancement prospects. In the meantime, he's having no trouble landing consulting gigs to fill the void, while he prospects for a "perfect situation."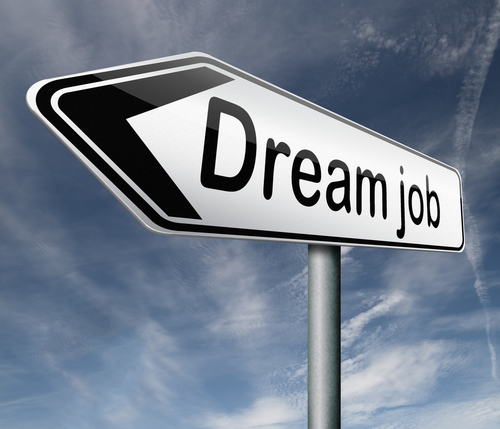 Looking for any job — especially a perfect one — demands all the help and support you can get.
That's where a terrific piece of advice from TheLadders newsletter guy Mark Cenedella comes into play. I get a weekly newsletter from him through a job site called TheLadders, and find the occasional nugget of wisdom therein. For Joe's situation, Cenedalla's most recent newsletter entitled "It felt so awkward, until I tried this one tip," is a perfect piece of job search strategy. Better yet, it's incredibly simple, easy to implement, and makes perfect sense. I captured the essence of his advice (which his newsletter title fails to deliver, probably on purpose to get people to read the darn thing) in the title for this blog post: "Ask for a recommendation, not a job."
Why do this? Because pretty much anybody you know can respond positively to such a request. Though they may not have, or know about, a job that fits your skillset and experience, they will almost always accede to a request for a reference (and if they don't agree, you probably don't want them to advocate on your behalf anyway). Cenedella's advice rests on a well-known tried-and-true sales principle called "Getting to Yes," which teaches that getting somebody to agree with you (or agree with something) takes you a long way toward selling them something — in this case, yourself as a potential and actively searching job candidate.
Once you secure their agreement for a recommendation, chances are good they'll also start watching out for job opportunities on your behalf, too. And because people's networks extend well outside the workplace — to friends, family, online social networks, professional clubs and organizations, and all the other threads that tie our social fabric together — this vigilance could benefit you through all kinds of connections, either directly or indirectly.
The best thing about this approach is that it never puts your contact in the position of having to say "No" to you about a job. This means they won't try to duck out on future interaction because they still can't give you a job. Instead, it means you can co-opt them to help you in your job search, and recruit them to add their eyes to the network of people looking out for work on your behalf. And besides, asking for a reference also implies asking about jobs they might know about, so it's a great way to enlist someone's help without forcing them to turn your request down in any way, shape, or form. Brilliant!
---