Jul 18 2013 7:30PM GMT

Profile: Ed Tittel
When the new Microsoft Certified Solutions Master, or MCSM, credential made its debut a couple of years back, three of those credentials included a mandatory training requirement (MCSM: Communication, MCSM: Directory Services, and MCSM: SharePoint). Over the past two years, two other versions — namely MCSM: Data Platform and MCSM: Messaging — had already relaxed the mandatory training requirement (which can cost between $12 and $20K in the USA) for their candidates. As of July 1, 2013, none of the MCSM credentials come with a mandatory training requirement anymore: for all of them training is now optional and recommended, rather than required for some, but not for others.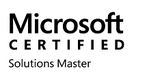 When I first learned about these credentials in late 2011 through mid-2012 they were still shrouded in mystery. But over the past 18 months or so, the outlines have clarified considerably and uptake has started to occur. I don't believe there are more than 200 MCSMs certified in any specialty as yet, and believe further than some specialties may not yet have hit the 100 mark (this is an educated guess on my part, because MS no longer discloses certification counts by title). But it does look like the Microsoft Master level credentials are starting to ramp up, and I have to expect that the slope will steepen thanks to the elimination of a potentially onerous mandatory schedule for three weeks of high-dollar on-campus MS Official training classes.
Of course, some candidates — especially those who can secure funding for classroom training in whole or in part from more generous employers, or those whose employers contracts with MS include "coop" dollars for classroom training — will still attend such classes. But for would-be professional consultants just getting started or in the early phases of their careers (which has to be a sizable portion of the target audience for these credentials), the savings on classroom training will go a long way toward making these certs more affordable and thus also, more attainable.
Good job, MS: glad to see your Learning folks taking proper cognizance of market conditions and realities.