Jan 8 2014 4:04PM GMT

Profile: Ed Tittel
If you need a break from the humdrum, or from the grind of cert exam preparation — particularly if you're prepping for a Microsoft cert exam — I recommend a quick visit to the New Year's Day post from "The ACE Chronicles" at Microsoft Learning/Born to Learn. This post is entitled "Super Sigma and Psychomagician Ring in the New Year by Celebrating 5 Key Moments from the ACE Chronicles." Psychomagician is the alter ego for Microsoft Learning Experience Psychometrician Dr. Liberty Munson, who heads up the company's exam design and beta exam analytics, and Super Sigma is Content Project Manager, Briana Roberts, a popular speaker on many MS videos.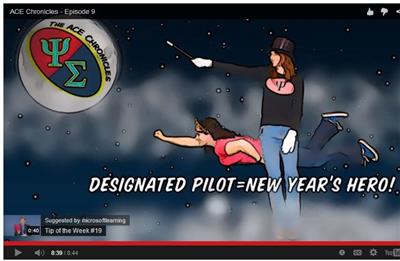 The ACE Chronicles offer a goofy but endearing take on cert prep topics and concerns that is surprisingly well worth watching.
The duo's antics are usually informative yet entertaining, thanks to a deliberately over-the-top combination of nerd humor and self-deprecating slapstick. I'm tickled to see Microsoft poke fun at itself in such a determined fashion, and glad to see the ACE chronicles tackle some serious subjects in light-hearted fashion. You'll want to check out the highlight, or perhaps run this Google search on "Microsoft Super Sigma Psychomagician" to find links to their whole series of side-splitting adventures.