Mar 19 2014 2:04PM GMT

Profile: Ed Tittel
I watched a nice video featuring Dr. Jeff Johnson, and Academic Solutions Specialist at Microsoft Learning this morning. Entitled "Resume Building & Interview Techniques for Students," it's actually a terrific discussion of all of the elements of providing job application materials (including cover letter and resume) as well as getting ready for and undertaking the job interview process. In fact, there's enough good stuff in here that even seasoned professionals thinking about putting themselves out there on the job market will find it worthwhile to view this 22:04 video presentation in its entirety. I've worked with Dr. Jeff a few times on previous Microsoft Learning Virtual Career events, and we've collaborated on a few Webinars together, so  I speak from experience when I say he's low-key, incredibly helpful, and extremely wise to the ways and wiles of the job market, especially for those getting ready to enter (or return) to the workforce, looking for work in IT.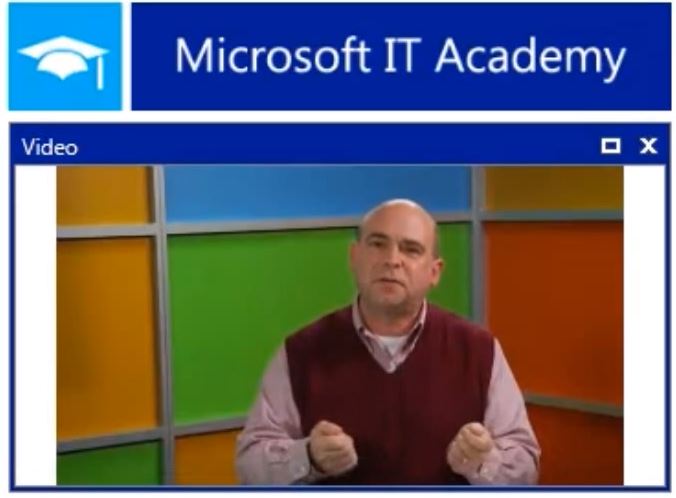 Dr. Jeff is a friendly and supportive speaker, who also has a plethora of excellent tips and suggestions to share.
Here's a small sampling from the many great points you'll pick up in this video:
1. Sure, you might want to work at Cisco, Microsoft, Facebook, or other "giants of the industry." But you need to start your working career and experience with small steps. The best way to do that is to find an internship, part-time job, or volunteer job to help you start turning learning into doing.
2. Employers unanimously recognize soft skills as important in addition to hard technical skills: make sure you develop good, strong verbal and written communication skills, and get experience working on or helping to manage projects. These will give you an advantage over students who may be brilliant technicians, but at a loss to share their work or communicate well with others.
3. Build youself a "performance-based" resume where you emphasize not just what you've studied, but also explain how you've used what you know and can do to solve real problems, build solutions, and do other things that could benefit the interviewer's bottom line.
4. Always tailor and customize your cover letter and resume for each job for which you apply. This lets you show hiring managers that you've done your home work about the organization that's interviewing you, and gives additional opportunities to demonstrate communications, interaction, and business skills and savvy.
5. When it comes to the interview itself DON'T BE LATE! This is no casual get together where a few minutes one way or the other doesn't matter. It is an important step in showing prospective employers that you can honor your appointments precisely. Dr. Jeff sez: "Early is on time" in this situation, and recommends showing up 15 minutes early as a matter of course and courtesy to your interviewers.
6. Never answer the phone or read/send text messages during the interview. Hiring managers want your undivided attention, and your complete and rapt interest. Outside communication of any kind sends the wrong message, and should be avoided like the plague. Turn your phone off before the interview, or leave it at home: that will remove any temptation to use it.
7. Accentuate the positive. My Mom always said: "If you can't stay something nice, better to say nothing at all." If you have negative impressions or experiences from previous jobs, interships, or volunteer gigs, keep those to yourself in the interview process. Emphasize what you learned, what you did, and how you learned to work with all kinds of different people. Hiring managers will usually avoid perceived complainers, whiners, or negative Nellies as they make their hiring decisions. Don't let this happen to you!
There's an awful lot more good stuff in this video, so be sure to check it out at your earliest opportunity. Professional educators may want to do likewise, because this is a great resource for them to share with students facing upcoming graduation and the job search process.