Aug 8 2013 4:57PM GMT

Profile: Ed Tittel
Late last week, I had the pleasure of speaking with several members of the Learning@Cisco team about the company's future directions for SDN, including Jeanne Beliveau Dunn (VP/GM) and Tejas Vashi (Director, Product Mgmt). The focus of our discussion started from a typical marketing PowerPoint slide deck, entitled (somewhat ominously, I thought initially) "Software Automation Drives Evolution of Industry Job Roles." But our discussions quickly departed from an orderly progression of key marketing messages to a free-wheeling discussion of a pending sea change for the networking industry as we know it today, and what this could mean for job roles, training, and certification going forward.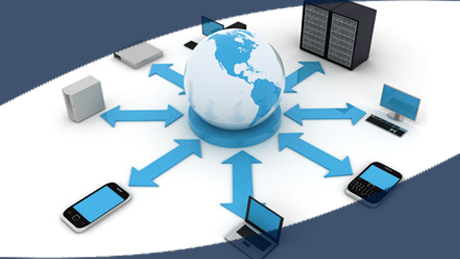 Software Defined Networking separates data flow from data and networking control, with all kinds of interesting results.
[Image Source: Coursera, which offers a great, free SDN course online.]
Although there's lots of buzz around SDN nowadays, and it's associated with all kinds of key tools and technologies, there's also no denying that two key technology factors are driving SDN relentlessly forward. First, is virtualization, which now embraces network infrastructure elements of all kinds – including switches, routers, UTM, and more – along with the more typical clients and servers more commonly associated with data center consolidation and VDI. Second comes cloud-based computing, which not only puts virtualization through a set of sometimes harrowing paces and uses, but which also presents extremely compelling opportunities for organizations at all scales to forgo capital IT investment in favor of a flexible and scalable "pay-as-you-go" consumption model for technology deployment, maintenance, and use.
These changes affect IT at all levels, and are more profound and far-reaching than many of us really understand at present. Personally, I'm convinced that we're standing on the leading edge of a series of technology developments that are going to remake every aspect of IT and technology use as we understand it today, and that SDN will contribute heavily to the form and fashion of 21st-century information technology, particularly in the next decade (the 2020s, that is) and beyond. Learning@Cisco apparently agrees with my assessment though they see it somewhat more narrowly than I do: in a "Vision" statement in the slide deck, for example, they talk about creating a "next generation of loyal customers that will transform the world through the power of the network" where I tend to see things a bit more broadly than that. But Learning@Cisco's strategy to help realize this goal resonates strongly: it's stated as an attempt "to remove barriers to education by creating new business models, new platforms, and accelerating talent development."
And the way in which this vision translates into Learning@Cisco's understanding of how job roles must evolve going forward is also pretty interesting. They see today's landscape as populated by a four-tier stack of job roles (presented here in bottom-up order):
Support Engineer: typical network operations technical staff tasked with routine maintenance, troubleshooting, break-fix, and so forth.
Network Engineer: senior networking technologist, with oversight on Level 1, escalation responsibility, deeper technical engagements and specializations.
System Engineer/Network Designer: Ranges from design and deployment specialists to overarching network architect responsibility.
Business Application Developer: provides the software and services that deliver business value from investments in networking services and applications, seeks to provide competitive advantage and increased productivity/ROI.
That landscape is in the process of changing to a different set of four layers, best expressed as follows:
Software Automation Engineer: starts from the support engineer foundation from the preceding worldview, but adds basic scripting/automation use skills to refocus that role more on software and less on hardware.
The Software Automation Developer is a new role, one that concentrates on developing network applications to unify, present, and manage the various sources of information about SDN components, and to help businesses make best use of their features and functions.
Software Automation Designer: provides architectural insight and oversight as to what kinds of combinations of and organizations for SDN components are needed, and drives design and development of enhancements for existing such components, and creation of new ones as needed. Works to ensure that software and automation controls provide necessary management, monitoring, and reporting capabilities.
The Business Application Developer still resides at the top of this hierarchy and performs more or less the same role as always, though he or she must now be aware of underlying automation and software capabilities, to make effective use of same.
The result is what Learning@Cisco calls a "software-enabled network" that makes full and productive use of SDN components, tools, and automation.
What this is going to mean is the development of a new curriculum and certifications for the Software Automation Developer role, but Cisco Learning isn't yet ready to talk details, deliverables, or dates. They're still working on their training and certification models, requirements, and credentials. I'm looking forward to learning more as ongoing work bears more fruit. Count on me to keep this blog posted (pun intended) about further developments as and when they become available. One thing's for sure: this should make for some very interesting Cisco certifications.