Dec 14 2012 5:03PM GMT

Profile: Ed Tittel
In a nice follow-up to last week's better-than-expected employment situation summary from the US Bureau of Labor statistics — which showed job creation at 146,000 and unemployment at  relatively modest 7.7 percent (see my post from last Friday for the details) — this week's first time claims for unemployment dropped by 29,000 to 343,000 for the week ending December 8, 2012. Most economists were forecasting something in the neighborhood of 370,000 (according to the Bloomberg survey median), so this comes as a bit of a pleasant surprise. The less volatile four-week moving average confirms the trend, however, with a dip from 408,500 to 381,500 for the four most recent weeks versus those from the four week stretch that ended on December 1.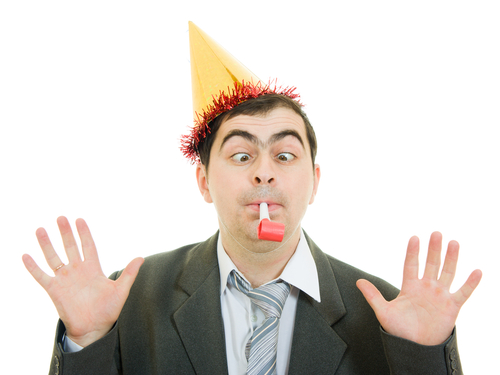 It's not yet time for wild celebration, but things aren't entirely grim and dismal either
(Shutterstock 92896753)
What's behind these numbers? In part, it has to stem from seasonal hiring for holiday retail and food service workers, as is typical for this time of year. On the other hand, many economists point to overall trends as indicative of continuing modest improvements to economic health, as well as showing that Hurricane Sandy didn't wallop employment as hard as it hit East Coast beaches.
On the flip side, the numbers for those who've used up traditional unemployment benefits and are collecting either extended or emergency payments jumped by 189,000 to 2.23 million for the week ending November 27 (that's about an 8.5% jump, which is pretty significant).  This tells me that our unemployment overhang — that is the number of people out of work who would already be working if they could find a job — has by no means been absorbed into the workforce. Methinks this population will take years to settle out, simply because the rate of job creation is not yet vigorous enough to accommodate all the recent graduates and new entrants into the workforce, along with those who've been sidelined and are also trying to get back in the game.
All in all, though, things don't look as grim to me as this year draws to a close as they have since 2008, when the dark cloud of recession showed that it also had a dark lining for employment. I'm not inclined to be wildly optimistic about what 2013 holds, but I can be slightly upbeat and believe that our slow, modest recovery will continue limping along — but only if our politicians can forswear the suicidal sport of cliff-diving!