Jan 31 2013 9:48PM GMT

Profile: Ed Tittel
I couldn't help but notice on Google+ yesterday that Mirek Burnejko over at ITCertificationMaster.com has updated his reasonably comprehensive compendium of cloud-oriented certifications: prosaically enough, it's entitled "List of Cloud Certifications." Since he last compiled this list 6 months ago, the number of sponsors has stayed fixed at an even dozen, but the total number of credentials has jumped from 29 to 48 (a 65% jump in the overall count).
Curiously enough, in my Top 5 IT Cloud Certs article for Tom's IT Pro (published more than 6 months ago, on April 17, 2012) I included at least one credential — namely, the Licensed ZapThink Architect — that didn't show up on Burnejko's radar, and allude to a few others that likewise didn't appear in his story, such as the Cisco CCDE which is starting to include ever more cloud emphasis in its coverage and content, and coverage for the CA AppLogic "Cloud Platform" (PDF document) that includes Certified Cloud Operator and Certified Cloud Architect credentials among its offerings.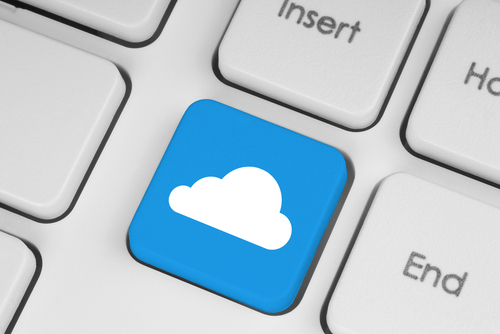 Insubtantial and amorphous though it may be, for IT pros the cloud's the place to be!
[Image Credit: Shutterstock 110633486]
This all makes me wonder what else might be out there in cloud certification land, so I'm probably going to have to wander out and see what else I can find sometime in the relatively near future. It also looks like I should contact the editorial staff at Tom's IT Pro, and ask them if they'd like me to update the Top 5 piece from last year.
Burnejko recommends the CompTIA Cloud Essentials, MCSE: Private Cloud, the Oracle Certified Professional Database Cloud Administrator, and the VMware Certified Professional – Cloud (aka VCP-Cloud) as his top picks, where I drop the Oracle and VMware items in favor of an HP Cloud Architect cert, a raft of IBM and CloudSchool offerings, and the Licensed ZapThink Architect cert. I'm completely in agreement that the new MCSE: Private Cloud has a place in the Top 5, as does the VCP-Cloud, and need to do more research to see who gets the remaining 5th place among all the other possible contenders for this kind of survey. Should be interesting to poke around, and figure it all out!