Mar 3 2014 3:34PM GMT

Profile: Ed Tittel
In a sign that the SDN cert scene is heating up, HP has added another professional certification to its ExpertOne program with distinct SDN overtones. Although this credential comes with the following bland and uninformative cognomen — namely, "HP Advanced Sales Certified – Enterprise Networking Solutions and Services [2014]" (it made its debut on 2/14/2014) — it does include coverage of HP SDN solutions amidst its topical coverage. That said, it's also limited to HP Partners and employees only, so I'm inclined to treat more as a sign of increasing interest and investment in SDN, rather than as a valid target for IT professionals interested in demonstrated their interest in and knowledge of SDN tools, platforms, and technologies.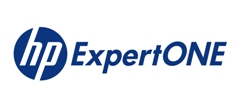 ExpertOne gains a sales oriented SDN cert for employees and partners only, with an architect-level SDN cert in the offing for Q2 2014.
Here's what the overview section says about SDN, reproduced verbatim:
This advanced sales certification validates the expert knowledge and competency needed to sell HP Networking products and solutions with an introduction to Software-Defined Networking (SDN) as a key enabling technology within the HP FlexNetwork architecture.
The supporting training and interactive sessions provide…an understanding of the benefits of Software-Defined Networking (SDN) and HP SDN solutions (among other bullet points about target customer titles, HP Networking solutions, and an admonition to differentiate HP Networking offerings and solutions from those of competitors.
In talking to HP certification representatives about ten days ago, I also learned that an Architect level SDN oriented credential is in the works, with an expected release date sometime for Q2'2014. I expect this next offering to be of broader and more general appeal to IT professionals, particularly those who work with or around HP Networking solutions, or whose employers are moving toward adoption of same. This tells me that we should expect to see other SDN certification offerings later this year from other vendors who compete with HP as well, probably including Dell, IBM, Cisco, and others moving to stake a claim in this emerging technical niche. For those interested in learning more about the HP take on SDN, a visit to the company's SDN Learning Journey is probably in order, so be sure to check it out!