Nov 5 2012 5:27PM GMT

Profile: Ed Tittel
This morning, in reading over a blog post entitled "Get ready for the coming employment roller coaster" by Mark Thiele, VP of Data Center Tech at Switch (that's the company that operates the SuperNAP data center in Las Vegas, NV) , I was reminded of the title of my blog for today. It goes all the way back to 17th century French author, François de la Rouchefoucauld, and was probably not the first time this general principle of life was enunciated, either (the translated version of his epigram is usually rendered as "The only thing constant in life is change"). Nevertheless, Thiele is quite accurate to observe that the increasing pace of turnover for skills and knowledge in IT — and the ever-faster introduction of new tools, platforms, and technologies for which new skills and knowledge must be acquired — should be a cause of concern for all those who work in IT, as well as those who hire them (especially HR professionals) and employ them (especially companies whose core competencies revolve around IT).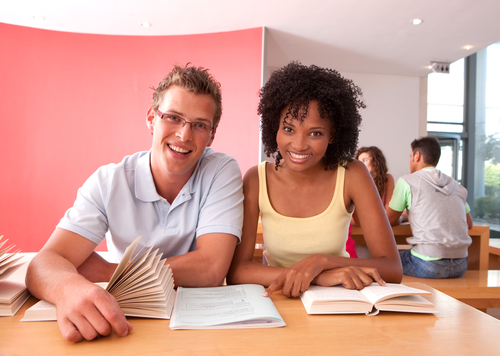 Everybody must hit the books from time to time to keep up with constant change in IT.
[Credit: Shutterstock business image 29694253.]
One of Thiele's major points is enunciated as follows: "I believe we are rapidly approaching a point where 15-30 percent of our work force could be 'worked' out of a job in any given eight to ten-year period." Translated from the percentage to numbers, he goes on to say "that would mean up to 45 million Americans looking for replacement roles in any ten-years span." Major turnover in the overall workforce redounds likewise onto IT, which could see 4.5 to 12.5 million IT services or operations oriented workers likewise affected.
This is profoundly and inarguably true, simply because of the speed with which new technologies are replacing old ones. Thiele's own primary field — the data center — is itself a relatively new phenomenon that burst into consciousness as one of the more enduring — and positive — legacies of the dotcom bubble-and-bust of the late 1990s to early 2000s (roughly 1998-2001). And if we look at the changes in technology, scale, and virtualization that have occurred only since 2000, it's easy to see tremendous, constant, and relentless change and evolution advancement in this field ever since.
Thus, Thiele's point is a very good one: that IT workers, HR professionals, and hiring organizations all need to become sensitive to the need for regular turnover in knowledge and skills, and to pick up their parts in doing so. Workers must plan for a career of continuous learning, where it's a routine matter to identify, pursue, and acquire new skills and knowledge over the course of their working lives. HR professionals must inform prospective job candidates in IT (and other fields) that their ability to learn and absorb new tools and technologies is as important, if not more important, than what they already know (and the longer the time horizon, the more important this capacity becomes). Organizations that hire IT professionals — and which ones don't nowadays? — must also place value on learning and technical master abilities, and be prepared to invest in employee's maintenance of fast-changing technical competencies while also funding ongoing acquisition of new skills and knowledge as well.
Where Thiele loses me in his discussion is when he puts on his management hat, and shows off his philosophy regarding IT workers themselves:
"…employees also have a role to play. Instead of whining about how hard it is to find another system admin job or a manufacturing line operator position, take responsibility for developing your career and working with your leadership to be prepared for what's coming. Keep up your education current through any processes available, from night classes to cross training, industry participation and reading. As employers we need to take more interest in how well our employees are being developed so that they area a greater enabler to our success."
I guess what gets me about his sentiments here is the "whining" part. I don't disagree with his call for employee action or concerted effort, but his tone is a little too strident. Indeed, it is important to keep one's skills and knowledge current, be it through continuing education (and here, to my way of thinking, IT certification has a positive and valuable role to play), as well as proactive research and learning and keeping up with the states of those arts of greatest on-the-job and technical interest. Perhaps if Thiele followed his own advice and took "more interest in how well our employees are being developed" he'd understand that what may sometimes sound like whining is just a very human and entirely understandable concern about being left behind, or rendered unemployable, when the employers' intent to continue to invest in employees' skills and knowledge may not be clearly articulated, well understood, or granted funding to match this entirely laudable rhetoric.
One thing IS for sure, though — and I cannot disagree with Thiele on this any more than you probably can — those who invest in learning to acquire more (and new) skills and knowledge will remain more employable, and come out ahead, when compared to those who choose not to make such investments. Doesn't matter if they're IT people, HR professionals, or executive staff at some company or organization, technology-focused or otherwise. The change keeps coming, and we must all strive to keep up!