Aug 14 2013 5:10PM GMT

Profile: Ed Tittel
I get lots of e-mail from readers of this and other blogs I write on IT certification and career development topics, which also include my "Making it in IT" blog for Tom's IT Pro, and another blog on the same general topics for PearsonITCertification.com. In the last couple of years, I've fielded numerous queries that might best be summarized as "How can I future-proof my IT career?" Before I provide some information on this process, let me explain first that future-proofing is something of a misnomer, in the sense that there's really no way to make decisions here and now that can keep your career safe and secure for more than 3-5 years.  But where careers are concerned, change comes so thick and fast that future-proofing can only protect a career for those topics, tools, technologies, and platforms that we already know about. As futurologists are fond of observing, half the jobs (and supporting infrastructure, including the topics, tools, and so forth just mentioned) IT professionals will be doing in 10 years, don't even exist yet! That makes serious future-proofing something of a contradiction at best, and an impossibility at worst.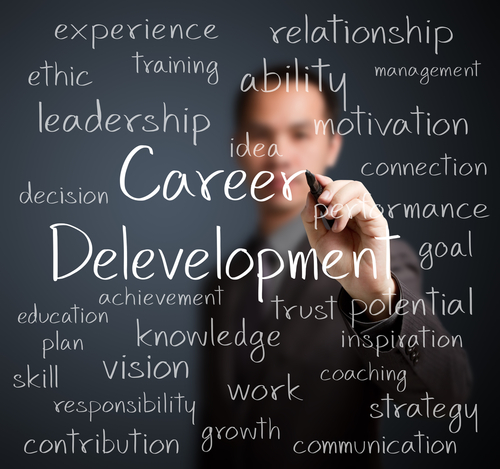 Future-proofing is really just a synonym for well-planned, regular, and systematic career development practices.
But this constant ferment points to a few important principles that IT professionals can use to keep up with (and in many workplaces, ahead of) emerging and important topics, tools, and technologies:
1. Keep up with technology, tools, and platforms. As a serious professional, you owe it to yourself, your employer, and the people whose jobs you help to enable, to keep an eye on what's new, interesting, and potentially useful as it touches upon the platforms, tools, technologies, operating systems, applications, and so forth, that you work with and support.
2. Choose and pursue relevant IT certifications. For most technical specialties in IT, lots of vendor offerings, and key soft skills (project management, IT governance, risk management, and more) you can find, pursue, and earn relevant certifications to demonstrate and validate current skills and knowledge. The best of these credentials will require regular updates or continuing education to make sure you keep those skills sharp, and that knowledge up-to-date. Use these credentials as a way to keep yourself learning — and earning — in the IT world.
3. Participate in professional activities, groups, associations, or societies. Like-minded (and -focused) IT professionals often congregate through professional groups of all kinds, with active local chapters in many larger metro areas, and active national or global parent organizations holding periodic conferences or meetings. The real goal in joining and participating in such organizations is to spread knowledge, foment learning, and develop a shared sense of purpose and identity. Such organizations are also great for interpersonal networking, and learning about (or even searching for) the next rung to climb on any given career ladder. Please: make use of the opportunities these groups present.
4. Give something back to express your gratitude for what you've got. Whether it's working with underprivileged kids to teach basic and technical literacy skills, or mentoring somebody who's just getting started down the path to an IT career, you can learn a lot about yourself, and help others to get started and find success in areas where you toil, learn, and earn yourself. Chances are that somebody has helped you get where you are today. Why not pay it forward, and do likewise for others? You'll often find new interests, and discover new subjects and technologies worth digging into for your own personal development, by helping others figure out what they want to do in IT (or elsewhere in life) and then helping them to achieve their goals.
Though none of these things I've described can future-proof your career indefinitely, doing some or all of them will provide an ongoing impetus to keep you engaged, learning about, and active in your field. Ultimately, it's what you can do today, and are planning and learning how to do for tomorrow, that makes for an ongoing, interesting, and engaging professional life. The drive, attitude, and relationships that you cultivate and develop will bestow a certain amount of future-proofing all the time in small and easy-to-swallow increments. Keep it up, and you'll keep the future-proofing going. That's it!