Jul 29 2013 3:47PM GMT

Profile: Ed Tittel
The Microsoft Partners in Learning site (www.pil-network.com) offers some interesting blogs and materials from time to time. This morning, I stumbled across a posting entitled "Workplace Skills Worldwide" in their Workforce Skills Development blog. It recounts the results of studies in India, the US, and Europe that sought to recite the kinds of skills "most essential" or "most important" in evaluating new job candidates (US and Europe) or in the workplace in general (India). These questions elicited some very interesting answers.  In fact, in nearly every important way, this ends up being about "soft skills" — things like the ability to communicate in verbal or written form, the ability to analyze and solve problems, the ability to plan, organize and execute, and much, much more…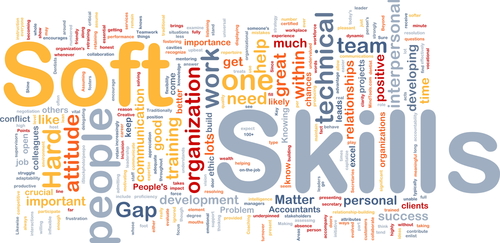 Ultimately, the real value of education comes to soft skills training and development — especially in the long term, as subject-specific knowledge bases can only degrade over time, and require constant refresh and replacement.
Here's what the blog post says in summing this information up:
For the Indian study, conducted by the Economic Times (a leading newspaper in the Indian market) the first three skills — reportedly "by a wide margin" — were:
1. Leadership skill
2. Initiative
3. Relationship management
For both the US and the European studies, the first two skills were pretty much identical:
1. Verbal communication: the ability to communicate with persons inside and outside the organization
2. Ability to work in a team structure (Teamwork)
Other interesting entries common to both — though not in the same "top 10" positions — included:
planning and organizing: able to plan activities and follow them through effectively (E8, US4: ability to plan, organize, and prioritize work)
ability to analyze quantitative data, ability to make decisions and solve problems (US 6 & 3, E4: Analysing & Investigating: Gather information to establish facts & principles. Problem solving.)
What are we seeing at work here? We're seeing that another important reason for obtaining one or more college degrees has little or nothing to do with the subject matter one studies. Rather, it has to do with the opportunity to observe and develop important "soft skills" (learning and analytical techniques and communication, not subject-specific facts, tools, or techniques). This is one very good reason why some time out from the pressures of work and making money and advancing one's career gives added value to time spent in "the academy" learning rather than going through the motions of life and work in mechanical fashion.
Here's how the blog post sums up the meaning and value of the various studies it covers, all of which emphasize abstract reasoning and soft skills over subject matters:
In Asia, the Americas, and in Europe, the lists of essential skills share many common elements. And most are skills that you won't find listed specifically in the curricula or syllabi in your school or college. Nor do these lists match up with the Common Core State Standards we've heard so much about. The most important skills, according to the world's employers, seem not to be narrowly technical, but profoundly human: to communicate, to work with others, to figure things out for yourself.

These are not the easiest skills to teach, or to measure. But unless we do, the output of our schools will not match the input needs of the modern economy.
I couldn't agree more, yet I also believe that we have to devote more time and effort to teaching these things as and how we can. That's why I've written repeatedly about soft skills over the past decade and more (run this Google search to see some relatively recent results — and more, if you care to go spelunking further from there). This is one of the most important issues in preparing anyone for success at work and in life, and worthwhile investigating for anyone (either inside or outside IT) who really wants to up their personal and professional prospects and productivity.