Apr 24 2013 3:29PM GMT

Profile: Ed Tittel
According to my ongoing observations of how practicing and aspiring IT professionals get certified, it's still the case that somewhere over half of those individuals chase their credentials down through the self-study route. That typically means that they buy one or more study guides and practice tests, plus possibly an Exam Cram, possibly some virtual lab time, and dig into study groups, user communities, and other resources online to learn what skills and knowledge they must master to pass however many exams a cert requires. But what if self-study isn't your thing, or you're in a situation where classroom training is needed (such as for topics where you've tried self-study but can't get past the exam, or where the cert actually mandates a class, or whatever)?
At a high-end training center like those operated by New Horizons, Global Knowledge, and others of a similar stripe, or at high-octane boot camp operations like those from Intense School, Real MCSE Bootcamps, or Secure Ninja, it's not unheard of to spend up to $1,000 a day for classroom training. And for a 5 to 14 day encounter, that means costs can really mount up. "Ouch!" say those who must fund such educational encounters out of their own pockets, in whole or in part (depending on the largess available from one's employer, and the amount of funding at your disposal from the training budget).
I post today to remind readers that most American and Canadian IT professionals have another option for classroom training — namely, their local community college campuses. Rather than $500- $1,000 (or more) per day of classroom training, most community colleges deliver a wide range of certification-oriented classes with access to well-equipped computing labs for something on the order of $50 an hour and sometimes less (un- or under-employed workers seeking to retrain or retool may be eligible for low-cost/no-cost access to such classes, in fact). With a quick hop to my local outlets — at Austin Community College — I see offerings for certifications from Apple, CompTIA, Cisco, IBM, ISC-squared (CISSP), Microsoft, Oracle, the Project Management Institute (PMP), and the Certified Wireless Network Administrator (CWNA).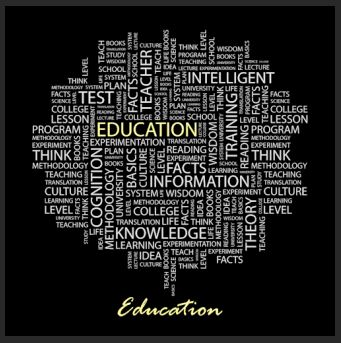 All of the power of higher education, training, and certification, at bargain prices.
[Image credit: Shutterstock 59541286]
It's true that a course at a community college will typically run over an entire quarter (11-13 weeks) or semester (up to 21 weeks). Thus, you get your training spread out over a longer period, with less intense learning and more periodic exposure to your instructor and the learning lab. But if you can stand the more leisurely pace, you will probably pay less than half what that training would cost at a typical commercial training center or in a boot camp environment. That's a great value for your money, and something a great deal more accessible and affordable to aspiring and practicing IT professionals, especially those who don't work for an employer willing to fund (or help out with) those costs. Be sure to check out your local community college to see what's on their IT training and certification menu. You might be surprised by what you find!