Nov 4 2013 3:12PM GMT

Profile: Ed Tittel
Tracy Flynn at TrainingIndustry.com has not only written a thoughtful and informative piece on digital badging, she also provides a link to a Training Industry Quarterly article that explains why creating and maintaining safe and verifiable digital stores (as in storage spaces, not purchase outlets) for education and certification credentials is a good idea who time has come. Flynn's story is entitled "Digital Badging is Next Generation Certification," and is also worth a read-through.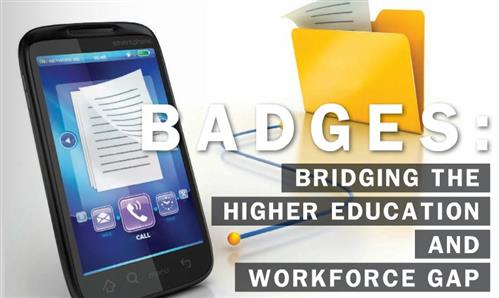 With digital badges, people can create and maintain a complete collection of all their current degrees, certificates, and certifications, easily accessible online — at least for those organizations that participate in various badging schemes. [Image Credit: Training Industry Quarterly, Fall 2013]
I blogged about this topic for PearsonITCertification.com (PITC) in July, 2013, in a post entitled "Could a Digital Credentials Clearinghouse Be in the Offing?" Though I'm cheered to read more coverage of this topic, and to perceive a growing consensus that digital badging is both valuable in its own right, and relevant to IT certification credentialing, I'm still concerned that there may be a shake-out period with multiple competing stores for digitial credentials duking it out in the marketplace. As I reported in another blog for PITC later in July, 2013, CompTIA announced on July 23, 2013, that it was partnering with Blue Ribbon Techs and Zylog Systems (Canada) Ltd. "to allow IT professionals to include validation of their CompTIA credentials in their online job profiles" — a key ingredient in the value proposition for digital badging that allow a reference to some credential to include a link that permits prospective employers and other interested parties to validate its authenticity and currency simply by clicking through to a badge repository of some kind.
Despite having launched (and today, having relaunched) attempts to figure out whether or not we're dealing with dueling information exchange representations or a common standard, I'm still not getting clarity on this  overall phenomenon. I'm still digging in, though, and have made inquiries of the CEOs for both Blue Ribbon Techs (Michael Kraemer) and Zylog (John Mehrmann) to try to elicit more details. More on that as it unfolds.