Mar 30 2012 2:09PM GMT

Profile: Ed Tittel
In this case CSL stands for the "Cisco Learning Network," where you'll find a peachy item entitled "Get the Secret of Surviving and Thriving as a Self-Study Student." This features a dandy video from a powerful Cisco training duo–namely:
Stephanie Burns, who has a PhD in Adult Education, specializes in explaining how adults learn and retain materials best and most easily. She's even put her methods and theories to repeated "road tests" and has herself learned what the web page describes as "a host of skills" as well as teaching "others to do the same."
Keith Barker is a double CCIE who's chewing on the idea of chasing a third one, too. He's also a regular contributor to the Cisco Learning Network, a full-time networking trainer, and the guy behind YouTube channel "Keith6783" that currently features over 70 videos on networking subjects that have garnered over half a million views.
The video is described as "best practices on how to manage and complete your learning goals without giving up your life." Dr. Burns discusses "learning to learn" and Mr. Barket describes how these principles can be put to work earning Cisco credentials. Definitely a worthwhile 75 minutes' worth of material.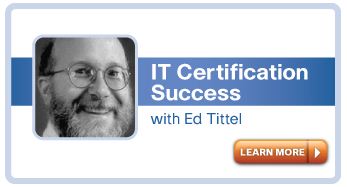 And if this isn't enough for you, please visit my IT Certification Success page at PearsonITCertification.com, where you'll find a section entitled "IT Certification Planning, Preparation, and Training" that includes the following items:
Overall Certification Preparation Overview
Certification and Career Self-Assessment: Can and Should You Do It?
Crafting a Personal Certification Plan
Understanding IT Certification Ladders
Build Your Own Customized IT Certification Ladder
Pros and Cons of Classroom and Online Training for Certification Prep
Using Practice Exams for Study and Preparation
Establishing a Certification Support System 
Enjoy!