Sep 13 2013 3:30PM GMT

Profile: Ed Tittel
Tags:
A new and rapidly growing collection of cloud certifications is becoming available from an industry group known as the Cloud Credential Council, or CCC. They already offer a Cloud Technology Associate cert, and plan to introduce half-a-dozen new and more advanced professional level cloud certifications by the middle of 2014. Planned and already announced credentials include Cloud Administrator, Cloud Developer, Cloud Security and Governance, Cloud Service Manager, and a Cloud Architect. These should all be up and running by mid next year. According to Marcel Heilijgers, executive director of the CCC, with whom I spoke by telephone last week, they also plan to offer a Cloud Forensics credential as well, probably in the second half of 2014. It's an ambitious program, and along with Arcitura Education's CloudSchool.com, represents the most comprehensive and well-elaborated set of cloud computing certification credentials available today.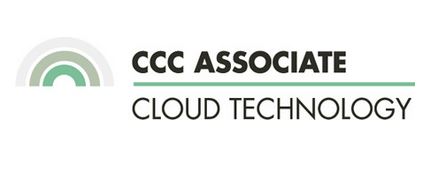 With lots of professional level certs coming sooner and later, the CCC Associate establishes the gateway for all of them!
Right now, their entry-level and gateway credential is called the CCC Associate: Cloud Technology. Interestingly, the credential covers both cloud and virtualization topics, and accepts the CompTIA Cloud Essentials in lieu of its own cloud essentials course and exam. There's also a Virtualization Essentials course and exam involved as well, to make sure that candidates understand clouds from both sides (delivery and data center) to establish a firm and useful foundation for more advanced cloud topics. While you're waiting for the rest of the CCC cert collection to become available, pursuing CompTIA Cloud Essentials and then CCC Associate: Cloud Technology offers a great way to find a pathway into the cloud.