Feb 21 2014 2:55PM GMT

Profile: Ed Tittel
Thanks to the latest issue of the GoCertify.com newsletter, I just learned this morning that CompTIA will issue its one millionth A+ certification some time in 2014. As far as I know, that's something of a big first for any IT certification (though this does stretch back into the 90s over at least 8 different versions of the A+ exam). This news first emerged in a press release from CompTIA on February 6 entitled "CompTIA A+ is Your Chance to be One in a Million."
As you'd expect from a big milestone like this one, CompTIA is hooking up with global training partners from all over the world to launch a contest to see who qualifies as "Mr. or Ms. One Million" — along with 149 other lucky winners — most of whom will qualify for e-learning, practice tests, instructor-led courses, and suchlike stuff. The grand prize is simply described as a "one-in-a-million experience," which I for one, find to be an offer that mixes equal parts of curiosity and trepidation in understanding what that really means (notice, would-be winners: there's nothing in this promise about the experience being a GOOD one! 😉 ).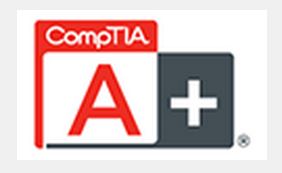 All kidding aside, one million of anything, certification-wise, really is a pretty big deal.
There are only a very few other certifications I can ever see closing in on the one-million mark themselves, and we'll probably hear something about them when they do, too. That category would include the Cisco CCNA and the Microsoft MCSA and possibly MCSE. But CompTIA has apparently gotten there first and, to its credit, is more open about maintaining and publishing its certification counts (though on a somewhat selective basis, apparently preferring to share that information only for its most successful credentials) than most of the other 800-lb gorillas of IT certification. That makes the approaching A+ million-cert milestone worth congratulating, indeed!