Aug 30 2013 3:15PM GMT

Profile: Ed Tittel
With virtualization and cloud-based computing so dominant on the IT landscape already, and trending strongly upward, I was curious to see what would happen in researching a certification survey story for Tom's IT Pro on that very topic. As I expected, I found plenty of evidence for strong growth, change, and new introductions nearly everywhere I looked. To me, this all indicates that cloud-based computing is more than just a fad or passing fancy, and really is reworking the IT landscape as we've known it in the past. Let me summarize some key points from my research: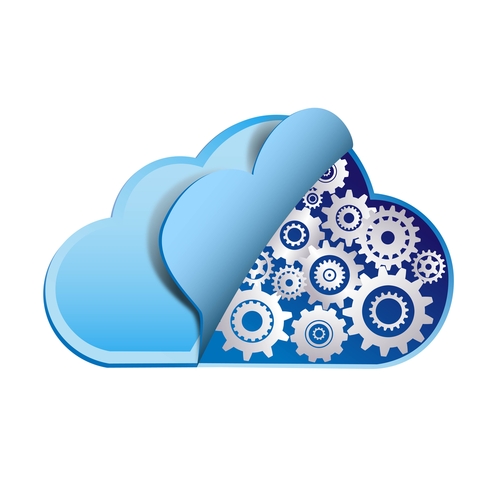 With more and more IT infrastructure depending on virtualization and cloud technologies,
it's really time to peel back the covers and dig into the details.
[Image credit: Shutterstock 123217306]
1. Based on several informal counts, the number of cloud-related certs available has skyrocketed in the past year. At the end of 2012, an initial survey at ITCertificationMaster.com turned up 29 such credentials. By May of 2013, that number stood at 52 certs from 13 different sponsoring bodies. As I completed my own updated survey yesterday afternoon, I totted up to 68 credentials from 18 sponsoring organizations. That's an amazing rate of growth and new introductions over a very short period of time.
2. Looking at what's coming down the road, I see many new certifications in the offing, including as many as 5 new items from Amazon Web Services possible, lots of action around OpenStack technologies, and a large variety of private-label offerings as well (for example, Learning Tree offers a Cloud Computing Certified Professional "credential" of its own, and lots of other training companies and post-secondary educational institutions offer a bewildering array "cloud certificates" to IT Pros).
3. Many big companies, including Cisco, Dell, HP, EMC and others offer partner-only training and certification programs not available to IT pros who don't work for partner organizations that are explicitly and completely (or primarily) focused on designing and implementing cloud-based solutions, sometimes (or often) along with cloud-based services offerings also included. I can't really count these as public certifications because these programs are somewhat restricted, and often not publicly disclosed in detail. But that tells me there's a lot going on with cloud-based computing and virtualization that requires advanced skills and knowledge, with training and testing/vetting operations to make sure that authorized partners possess the right chops to properly and adequately represent the parent companies involved.
It looks like this explosion is only going to get bigger with time, and will probably keep doing so for the foreseeable future. This means there will be LOTs of opportunity in the cloud computing and virtualization niches for IT pros going forward, so that the real question becomes "What's in my skills and knowledge portfolio for these topics?" rather than "Should I train up on cloud computing and/or virtualization?"
[Note added 9/12/2013: You can now read the full text of my Tom's IT Pro article "Cloud Certifications in 2013" to see which sponsors and certs I found in conducting that survey. If you know of anything I've missed, please e-mail me at ed at edtittel dot com, or comment here. Thanks!]