Mar 7 2014 3:42PM GMT

Profile: Ed Tittel
If there's one topic that continues to attract interest, opportunity, and momentum amongst my readers — and the IT pro public at large — it has to be the discipline sometimes known as "Big Data." Call it that, or data analytics, or business intelligence, or what you will, the continuing proliferation and collection of customer and user data is driving the reinvention of business and interactive practices as we know them. It's also replacing seat-of-the-pants intuition about markets and buyers with plenty of hard-boiled facts and figures about what's going on, what's trending, and where the action is hottest.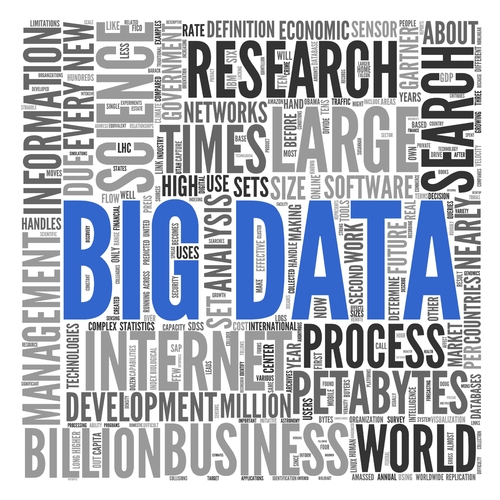 Bit data means big business interest and applications plus big opportunities for IT pros.
Over the past 6 months, about half of the correspondence I've received from readers and other interested parties looking for IT career info or advice has touched on Big Data. Everybody, it seems, wants to know how to get in and cash in on this burgeoning technical niche. Here are the broad outlines of what I think is most likely to help people dig in and get going in this area:
1. Remember, one-half of the field focuses on analytics, which means crunching numbers. A good, basic understanding of statistics and related math will therefore stand aspiring data scientists in very good stead. Search Google for "online statistics classes" or "free online statistics classes" to find tons of great and useful stuff; search Amazon using "big data" for keywords, "statistics" for title, and sort by "Avg. Customer Review" to get at the tasty and useful stuff fast.
2. The other half of the field focuses on data, especially databases designed for aggregating and manipulating huge collections of data. This means that tools and platforms like Hadoop, NoSQL, MongoDB, Splunk, and so forth are very much worth exploring, digging into, and ultimately, learning in detail once you know enough to decide which tools and platforms fit your interests and situation best.
3. Lots of companies play in this space, and offer IT certifications to support their presence. This includes most of the tools and platform vendors mentioned in the preceding item, plus EMC, HP, Dell, Software AG, Oracle, Microsoft, SAP, SAS, and plenty of others. If you search Google on '"Ed Tittel" "Big Data" certification' you'll find pointers to more than half-a-dozen blog posts and articles I've already written about a variety of Big Data certifications. Check them out, please.
Once you get a sense for the landscape, the subject matter, and the platforms and tools you must learn to jump in and play, you can create yourself a plan of attack. Look for me to opine on this subject further, and repeatedly, in the months and years ahead.